PH's first "branch-lite" banking opens in VSU
Details

Written by Kim Kenneth Roca & Isabelle Mae Amora

Published: 06 August 2018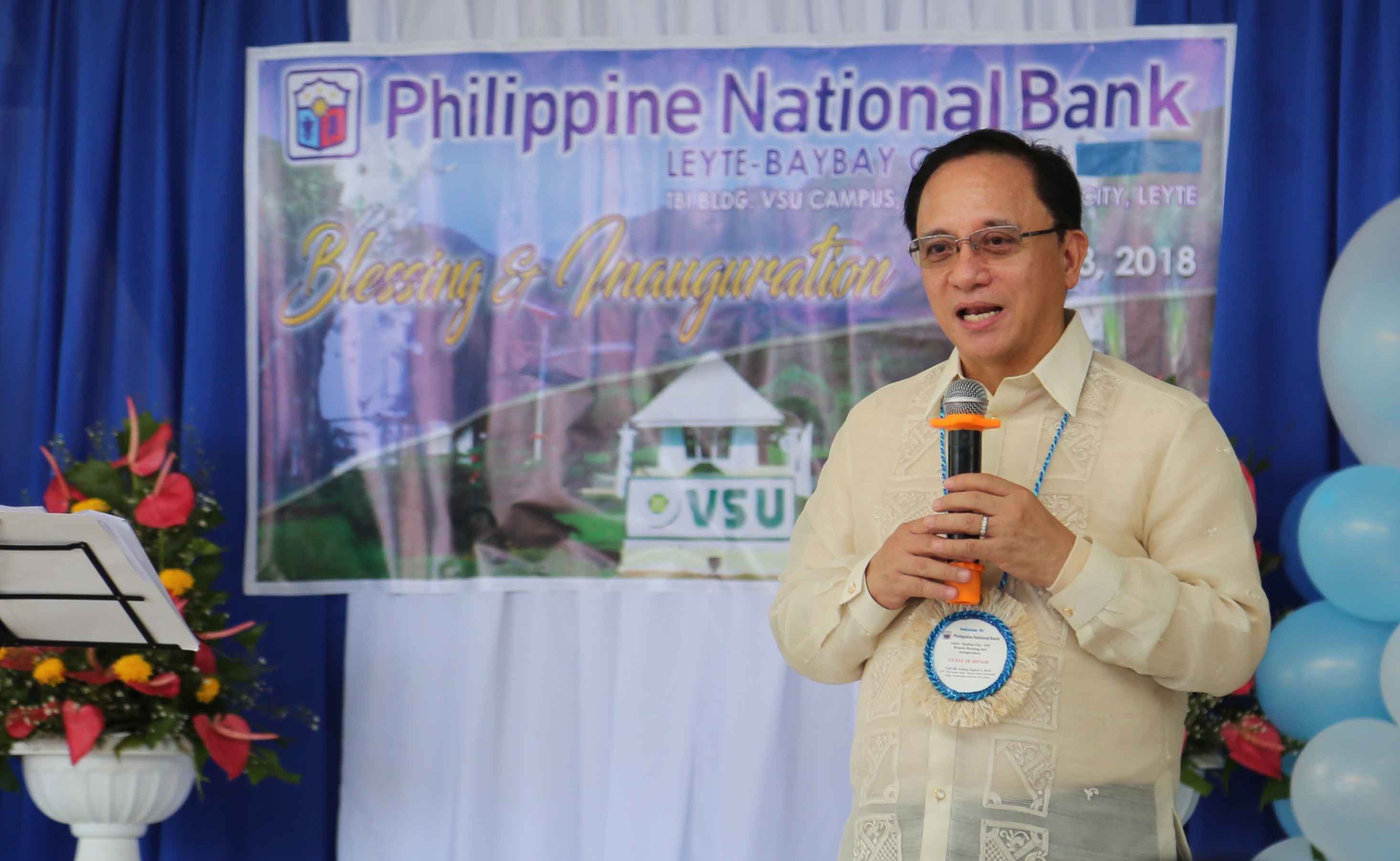 People at Visayas State University and neighboring communities can now have easy access to banking transactions after the Philippine National Bank, one of the country's largest banking institutions, established its first branch-lite unit in VSU's main campus, a first of its kind.
According to Bangko Central ng Pilipinas, the branch-lite unit is "any permanent office or place of business of a bank, other than its head office or a branch...[that] performs limited banking activities and records its transactions in the books of the head office or the branch to which it is annexed."
PNB is the first bank in the country to offer this kind of set-up to serve communities with less or no banking presence. The bank, however, admitted that it is still in its experimental stage.
Bernie Tocmo, PNB Executive Vice President and VSU alumnus, told that he purposely chose the university to pioneer the project as a way of giving back.
"I want the VSU students to access the banking system for free. I don't want the students to have the same experience I had during my time. I have reached this far. I came from this university and I have to pay back," Tocmo said.
The branch-lite unit is distinctive from a regular bank, as it only requires one (1) valid ID or university certification to open an account and has no maintaining balance required. PNB is also giving an Php 88.00 free deposit when you open an account. This is in comparison with a regular bank's need to provide two valid ID's and Php3,000 initial deposit.
In its opening, the bank gave free PNB PAL Mabuhay Mastercard (Debit Card) as an additional incentive to the first 888 sign-ups.
PNB's Senior Assistant Vice President Abigail P. Gironella, head of the Samar-Leyte area, expressed her glee on the endeavor's positive reception.
"In two days, we were able to hit and surpass the target [of 888 clients]," Gironella told.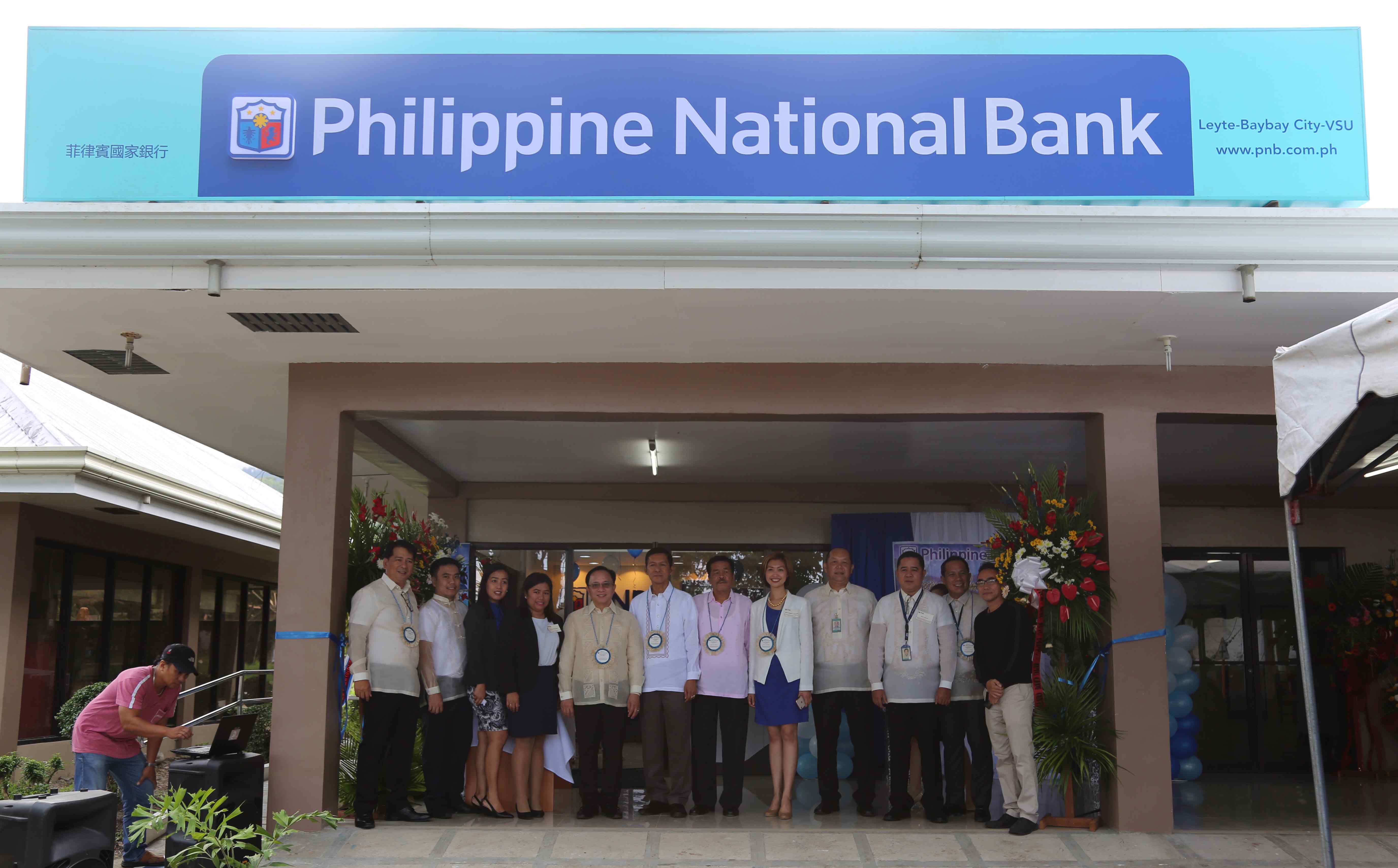 And with the high response rate from VSU clients, the bank decided to extend the offer until August 10, Friday.
"Today marks an important milestone between PNB and VSU. [We hope] other universities can pattern what VSU has done, to have their own branch-lites," Gironella added.
The branch was inaugurated on August 3, 2018, and is open for business from 9AM to 4PM, Monday to Friday.
Two more PNB branch-lite units will soon open in Hinunangan, Southern Leyte and Samal Island, Davao del Norte.