VSU hosts 5th COCOFED scholars nat'l convention
Details

Written by Jeanie Rose Deluza

Published: 08 August 2018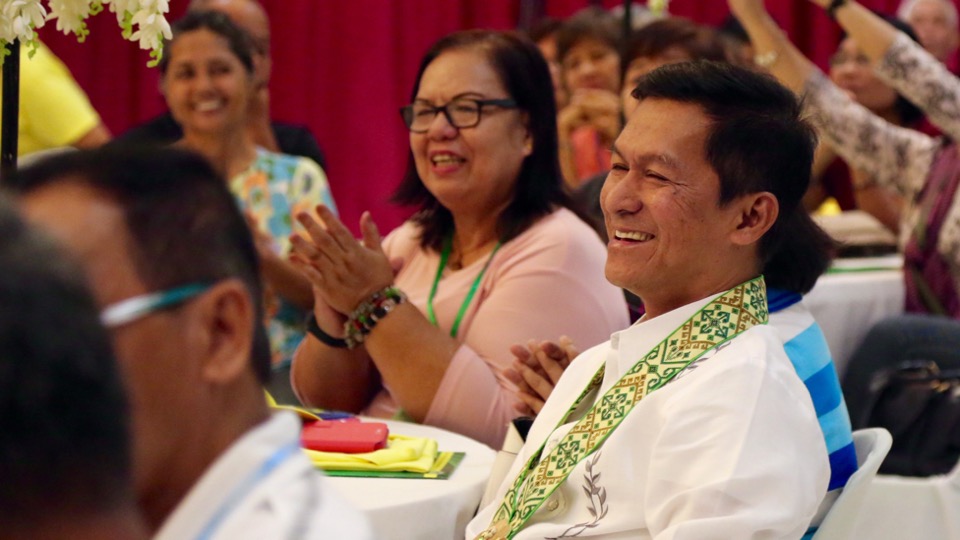 More than 120 graduate-scholars of the Philippine Coconut Producers Federation Inc., popularly known as COCOFED scholars, from around the country convened for this year's three-day convention at Visayas State University on August 3, 2018, Friday.
VSU President Edgardo E. Tulin, an alumnus of the program himself, graced the event as the opening speaker. In his speech, he recalled how COCOFED produced brilliant scholars, researchers, and academicians, especially in his very own institution. Majority of the scholars went to VSU, then called the Visayas State College of Agriculture.
In ViSCA, the COCOFED scholarship ran from 1976 to 1986 where it reached its highest peak in 1981 with 422 grantees. The coconut federation was also able to build four dormitories (Molave, Mabolo, Mariposa, and Mulberry), a cafeteria, and a guest house inside the campus to support its scholars.
Dr. Tulin was happy of the turnout, saying it proved that COCOFED scholars indeed have a deep sense of commitment to the development of the country, specifically to the coconut farmers.
"The Visayas State University as a research academe and home of the National Coconut Research Center envisions the improvement of the quality of lives of our coconut farmers – that we, COCOFED scholars share the same mission as ours," he said.
The VSU president said he was hopeful that the challenges and issues faced by the coconut industry will be addressed through the convention and find VSU as a conducive place to actualize meaningful work initiatives.
Anchored on the theme "Moving towards sustainability through shared prosperity", the national convention aimed to raise awareness, propose solutions to the challenges and issues confronting the two organizations – Save Coconut Foundation Incorporated and Save Coconut Multipurpose Cooperative, and maximize linkages and partnerships.
The activity ran from August 3 to 5, 2018 at the VSU RDE Hall.