In TOMP awarding, Tulin highlights VSU's role in sustainable growth and dev't
Details

Written by Isabelle Amora

Published: 19 March 2019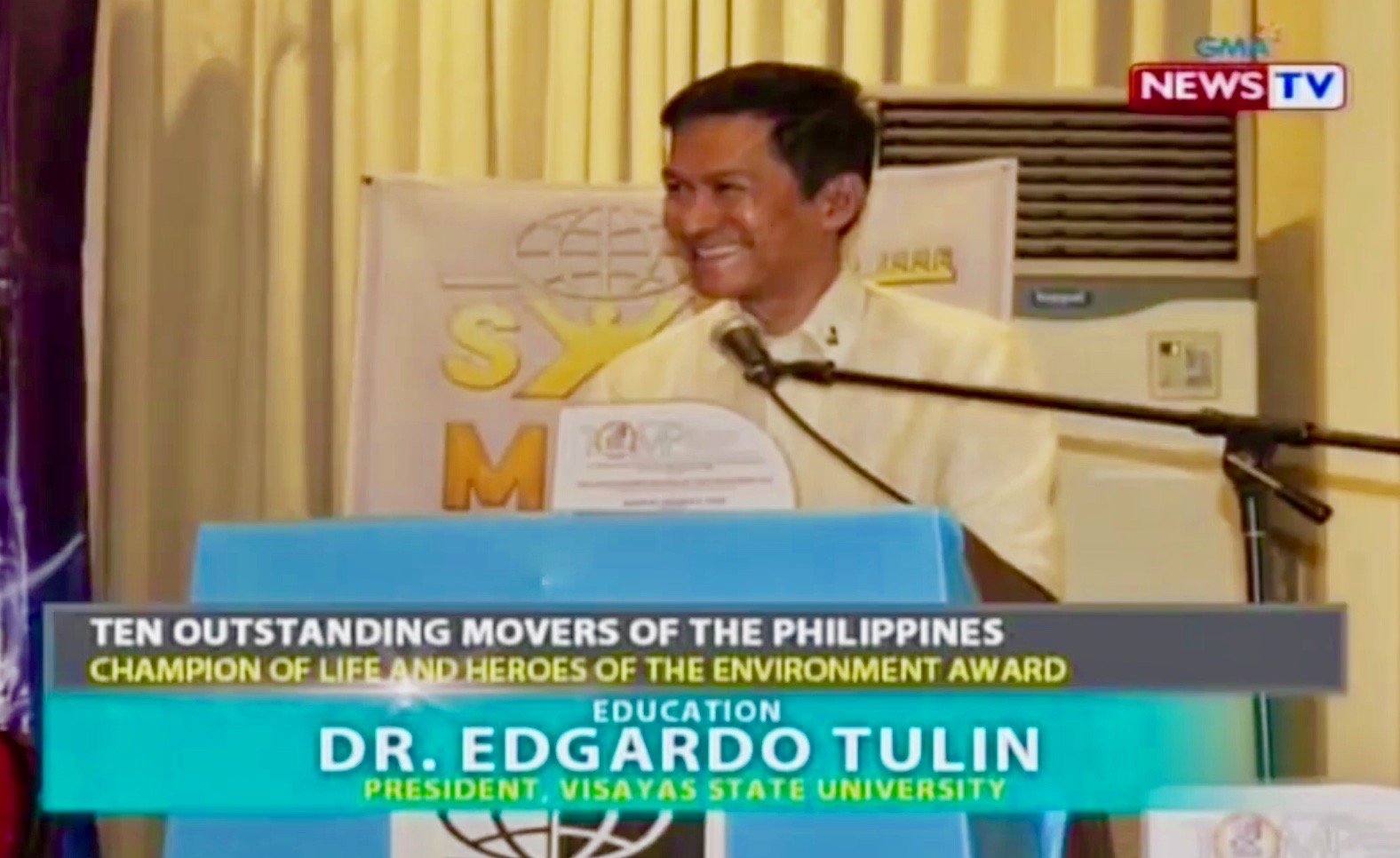 VSU President Edgardo E. Tulin pledged to use his expertise in the fields of agricultural chemistry and biotechnology, and his profession as researcher and academician, for the sustained growth of the marginal communities.
This was during his acceptance speech in the awarding ceremony of the 2019 Ten Outstanding Movers of the Philippines (TOMP), Champions of Life and Heroes of the Environment award held at the Kalayaan Hall, Malacañan Palace on February 28.
"I will work even more to lead the Visayas State University to pursue more innovations for climate change adaptation and environmental protection," Tulin said.
Tulin is also gearing towards building resilient communities, seeing that climate change is a pressing issue that needs to be promptly addressed.
The President also called for pursuing progress without sacrificing the environment, emphasizing that protecting it [environment] should be our top priority before taking advantage and responsibly extracting natural resources.
"Our environment is our future and we cannot be complacent when it comes to securing what we have now for the sake of the future generation," he added.
During the awarding ceremony, Dr. Tulin dedicated the national award to the men and women of VSU who continue to inspire him to achieve great things towards building more science-inclined and environmentally sustainable communities in the countryside.
The TOMP award is accorded to "selfless and exemplary Filipino individuals who have been dedicating their lives and works in the pursuit of sustainable growth and development for the country, spearheading initiatives that address environmental concerns".
The award was bestowed by the Philippine Secretary of Environment and Natural Resources Roy A. Cimatu.