VSU-based Yale initiative marks 10 years of rainforestation training in PH
Details

Written by Jeanie Rose Deluza

Published: 24 October 2019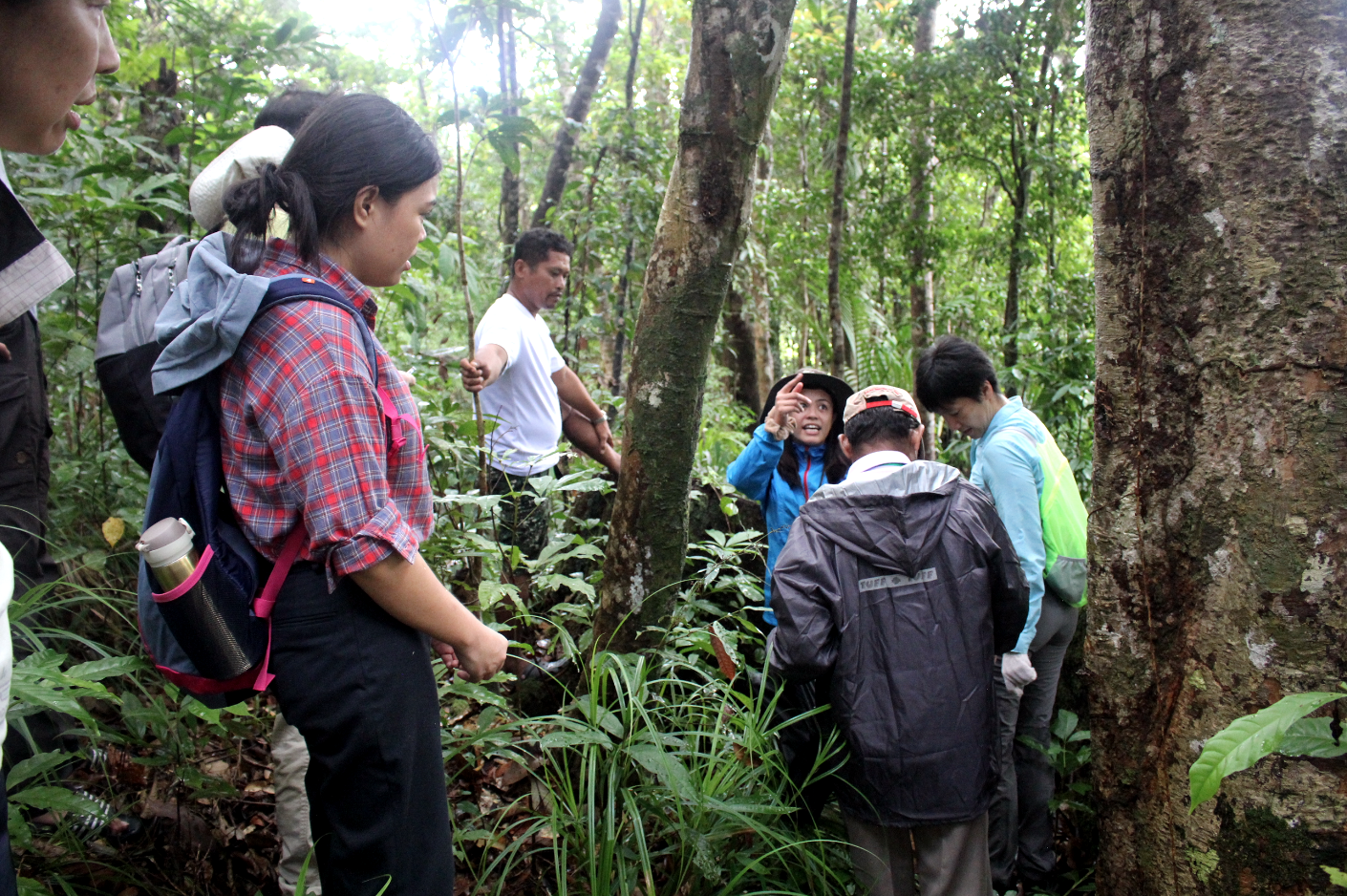 The Environmental Leadership and Training Initiative (ELTI), based at Visayas State University's Institute of Tropical Ecology and Environmental Management (ITEEM), is celebrating ten years of working here in the Philippines.
ELTI, an initiative of Yale University's School of Forestry and Environmental Studies, empowers and supports community to design and implement an array of land-use practices and initiatives.
The program aims to conserve and restore tropical forests and native tree cover in human-dominated landscapes that are rich in biodiversity in the Neotropics (Central and South America) and Tropical Asia (South and Southeast Asia).
Way back in the 1990's, VSU and the German Agency for Technical Cooperation (GTZ) developed an alternative agroforestry approach to reforestation known as Rainforestation Farming (RF).
Dr. Paciencia P. Milan, VSU professor emeritus and former president, is one of the technology's main proponents.
The RF aims to restore the ecosystem functions and services and rehabilitate degraded landscapes using native species of trees by working closely with public, private, and non-profit sectors; from agriculture, tourism, and energy; from remote indigenous groups, rural communities, and world-renowned academic institutions.
This approach eventually diversified to include a few approaches like agroforestry, timber stands, forest restoration, and urban forestry to meet a number of social and ecological contexts and management objectives.
Since 2009, the collaboration between ELTI and ITEEM led them to develop a more effective training program that reached many areas in the Philippines.
ELTI's partnership with VSU has paved the way for the continuing promotion of rainfo at the national and international levels.
Over 25 national and community-based field training on rainfo were conducted to 700 individuals both from the public and private sectors.
ITEEM has helped in providing technical support to more than 100 training alumni. Meanwhile, more than 20 hectares of rainfo sites were established by ELTI with training alumni with the involvement of ITEEM.
"ELTI believes that Rainforestation has the potential to solve various environmental problems that the Philippines is facing. ELTI will continue its partnership and strengthen its relationship with ITEEM by enhancing its training programs and bringing more partners who can give further support to its rainfo projects and studies on native species that ITEEM is conducting," said Lyra Kyle Q. Chu, ELTI's country coordinator.
This year, ELTI will be conducting a series of community-based trainings and establish demonstration sites with the help of ITEEM.
They also aim to highlight the conduct of a nationwide surveys to all individuals they trained since their establishment in 2009.
True to its goal to promote, scale-up and disseminate the RF approach, ELTI's field-based training, and leadership program is currently conducted in Brazil, Colombia, Panama, Indonesia, and the Philippines.