Belgian Ambassador keynotes Cine Europa 22
Details

Written by Jamie Faith De Veyra

Published: 06 November 2019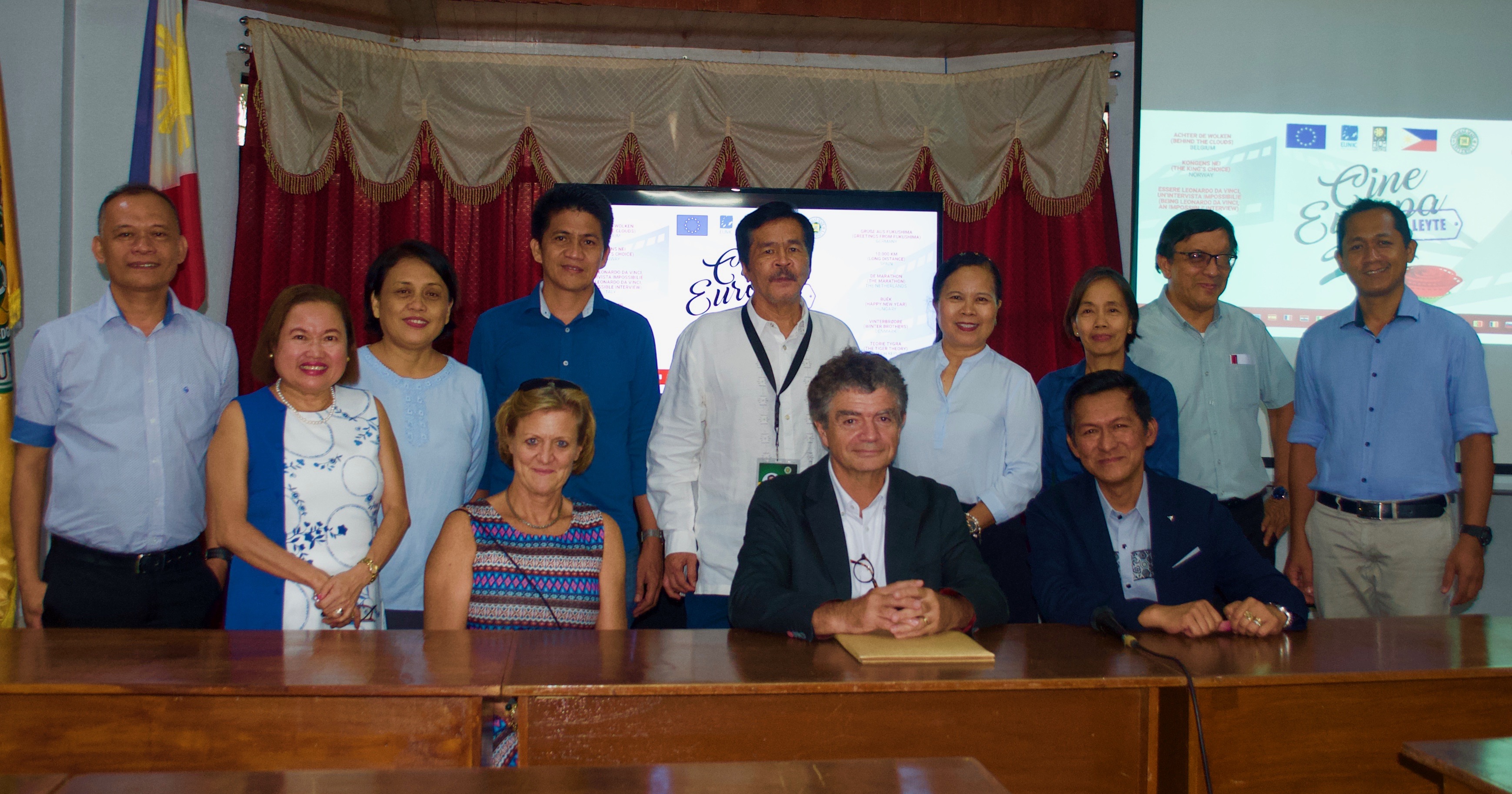 BAYBAY CITY, Leyte - Film enthusiasts unite. The Cine Europa Film Festival returns to VSU in its 22nd year.
Belgian Ambassador, Mr. Michel Goffin, kicked-off the event held at the CCE Building on November 6, 2019.
"Why do we invest time, energy and money to show European films? I believe we want to bring European films is because Europe has values like the quality of life, solidarity, respect - the whole EU is a force for good in the world," he said.
"We are more than just sometimes junk food, want to be isolated from the world or want to be great again - we are more than that, now we carry values, and the best ways to show these values is, in many things included, movies," he added.
The ambassador then introduced the Belgian film Behind the Clouds — which he jokingly said would be enjoyable to "the one above 50 - the seniors" as a film "about questions, time, and life".
The festival will be screening 12 films from 11 member states of the European Union (EU) free of charge from November 6-10, 2019.
Each film was carefully selected by the embassies and cultural institutes of Belgium, Czech Republic, Denmark, France, Germany, Hungary, Italy, Netherlands, Norway, Poland, Spain, Sweden, and the United Kingdom.
The schedule for each film are as follows:
6 NOV, Wednesday
VSU Library
1PM Behind the Clouds
3PM Tour de France
7 NOV, Thursday
VSU Library
1PM The Marathon
3PM Drifters
2F CCE Building
6PM Winter Brothers
8 NOV, Friday
VSU Library
1PM The King's Choice
3PM The Tiger Theory
8 NOV, Friday
2F CCE Building
6PM Happy New Year
9 NOV, Saturday
2F CCE Building
5PM Being Leonardo da Vinci, an impossible interview
10 NOV, Sunday
2F CCE Building
1PM Greetings from Fukushima
3PM Long Distance
4PM Mary Shelley