Belgian Ambassador promotes plastic-free future in VSU
Details

Written by Precious Joyce Ogdoc

Published: 07 November 2019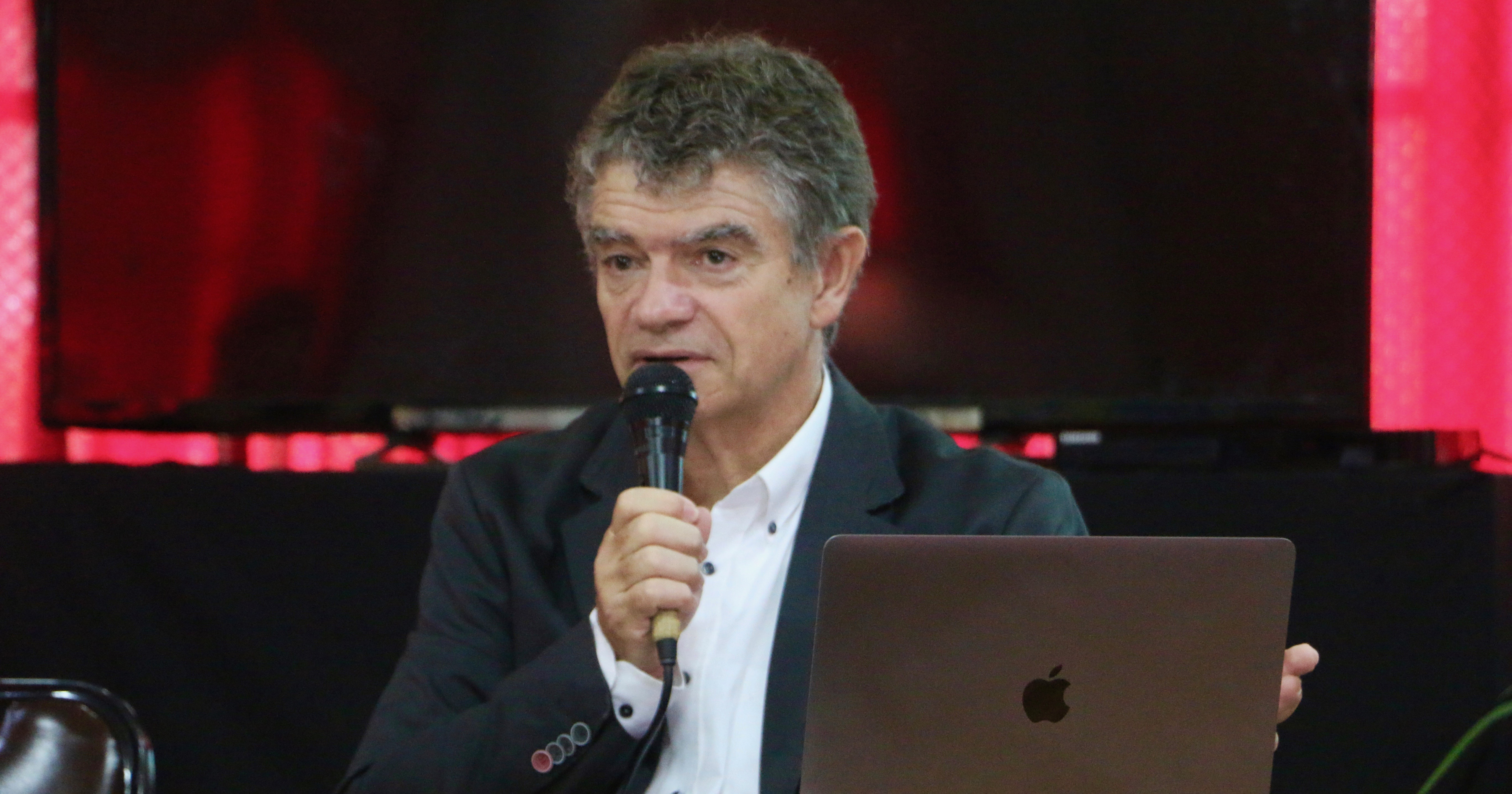 Plastics no more in VSU?
Belgian Ambassador to the Philippines, His Excellency Michel Goffin, urged the VSU faculty, staff, and students to start acting now for a plastic-free future, at least within the VSU community to encourage other places in the Philippines to replicate this environmentally-sound practice.
In a special seminar on Moving Towards a Plastic-Free Future held at the CCE Building on November 7, 2019, Ambassador Goffin made an appeal to VSU administrators to implement banning of plastics especially single-use types that hugely contributes to the overall pile of trash and pollution in the world.
"I am here, this morning, to endorse a campaign to clean the world, and to try to find an economical and effective solution to the plastic pollution," the Belgian envoy said.
He went on to explain that the Philippines is the third highest plastic polluter in the world that is why in his capacity as ambassador, he is determined to campaign for finding innovative and sustainable solutions for the plastic pollution problem of our country.
Ambassador Goffin then discussed the massive impact of plastic pollution on the environment, public health and the economy.
"There are enough action plans [against plastic pollution] in the world and now we have to have [take] action. You have to take upon yourself a commitment to act now and here," he added.
The Belgian envoy then expressed that VSU could be the lead university in terms of finding a solution to recycle plastic by setting up recycling bins in the campus, banning single-use plastic, and creating materials that could be used as an alternative to plastic.
"That's why I'm doing this at universities, on a weekly basis, to call upon the young generation to change individually and collectively to clean up this beautiful planet," HE Goffin said as he concluded his speech.
The call of the Belgian envoy is aligned with the national government's plan to fix the plastic problem in the Philippines. Recently, President Rodrigo R. Duterte signified his intention of banning single-use plastics in the entire country. The Philippine Congress is also presently studying this proposal and is consulting with different environmental sectors on how this policy can be realized soon.
Belgian Ambassador Goffin along with some representatives from both European Union (EU) and Erasmus Mundus was on campus from November 6-7 to lead the launching of Cine Europa 22. Cine Europa is a festival of selected movies from European states that have been hosted by VSU for five years now.