Anthropologists tackle food (in)security in int'l conference at VSU
Details

Written by Jeanie Rose Deluza

Published: 08 November 2019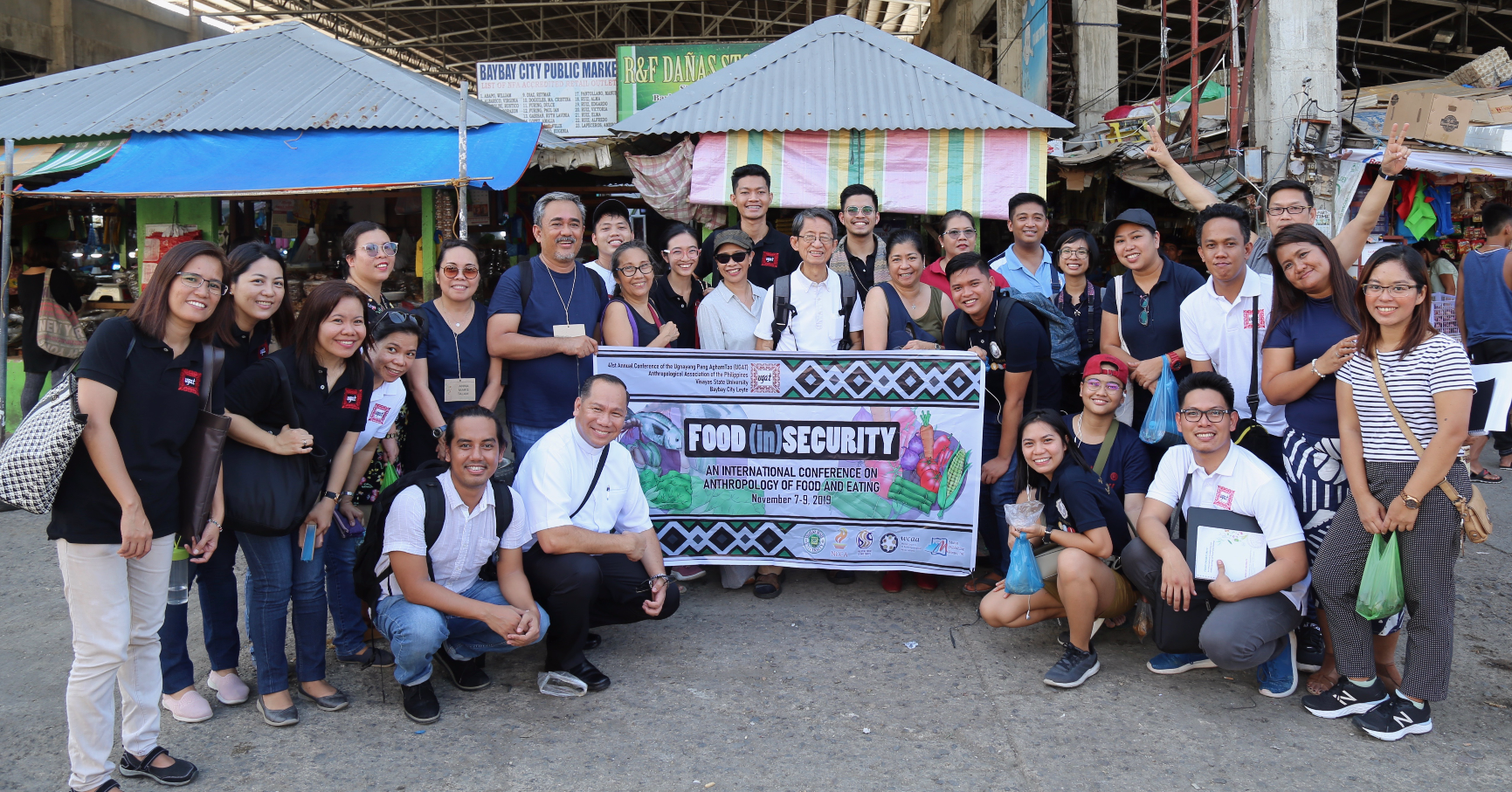 Visayas State University through the Department of Liberal Arts and Behavioral Sciences (DLABS), in partnership with Ugnayang Pang-AghamTao Incorporated (UGAT), hosted the 41st Annual Conference on Food (in)Security: An International Conference on Anthropology of Food and Eating on November 7-9, 2019 at the VSU Main Campus, Baybay City, Leyte.
"While various technological and scientific innovations have been intensified to improve food production and distribution on a global scale, food-related issues such as hunger and famine do still exist, especially in rural communities," UGAT reasons out.
"Factors such as environmental degradation, disasters caused by climate change, weak political institutions, unsound economic policies, and social inequality have greatly contributed to food insecurity."
"Thus, there is a need to reexamine and rethink how food is produced, circulated, and consumed. While global processes shape and inform foodways and eating habits, anthropology pays attention to myriad and contested ways on how specific contexts understand, interpret and articulate the meanings of food and the practices of eating."
UGAT is recognized as the country's professional organization of anthropologists.
Prof. Sarah Raymundo, director of the University of the Philippines Diliman's Center for International Studies, kicked-off the panel discussions by sharing her study entitled Mythologies, Rebellions, and Hopes: The Indigenous Lumad's Struggle for Self-determination.
Raymundo's research documented the struggle for self-determination of Indigenous People (IPs) in the Philippines persisting in the face of continued attacks on their rights. Her study aims to put forward the suppressed myths about the IP's construction of the good life.
"Such documentation and discussion are persistent in an anthropological project which has made the discipline more inclined than others in the Social Sciences to unpack the 'myths' which have been suppressed by colonialism and neoliberalism," she explained.
Raymundo recalled one of the IPs response saying that "When our parents no longer need to go to the city and buy our food from the grocery, we know life is good." This is in contrast with how most people perceive a good life shaped by a cash economy.
Another study by Dr. Wolfram Dressler, an associate professor at the University of Melbourne, explored how NGOs defined Palawan customs and traditions to optimize livelihood and food preferences for forest conservation.
In his paper entitled Of Forests and Gods: the biopolitics of (un)making life and livelihood in Philippine uplands, the professor also cited how missionaries prohibit certain myths, rituals, and associated customary foods for locally situated proselytization.
Dr. Dressler described how these actors' efforts to condition and discipline Palawan bodies, behaviors and diets powerfully intersect, reforming how uplanders reproduce themselves over time and space.
"I conclude by asserting that indigenous sovereignty over life and livelihood matters now, more than ever, as biopolitical interventions intensify and manifest in the uplands," he told.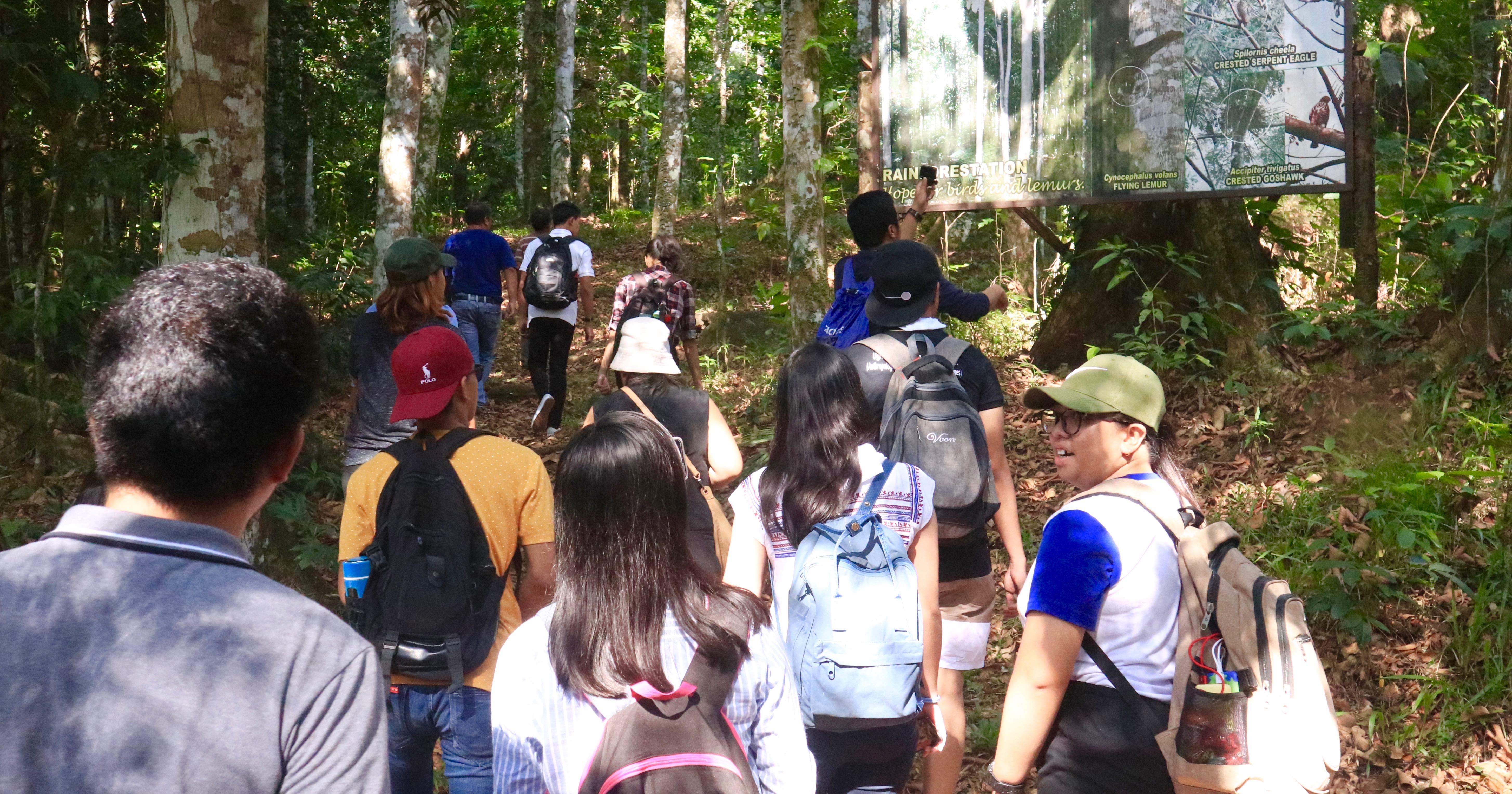 With UGAT's aim to provide an arena for reflexive and critical discussions on food-related issues, foster meaningful and engaging discussions, the conference activities involved a series of lecture and panel discussions, paper presentations, short-film screening, and a field tour. These activities tackled 'security', or lack thereof, as the keyframe to understand themes and issues concerning food and eating.
The conference was attended by around 200 local, national, and international practitioners of anthropology – from academic institutions, development and cultural work, advocacy, policy and governance, community work, and other social organizations.
This year's 3-day conference was co-sponsored by the Philippine Social Science Council (PSSC), National Commission for Culture and the Arts (NCCA), World Council of Anthropological Associations (WCCA), and Mutya Publishing House Incorporated.