USSO brings 5th edition of #SerbisyoEstudyante
Details

Written by Jamie Faith De Veyra

Published: 11 November 2019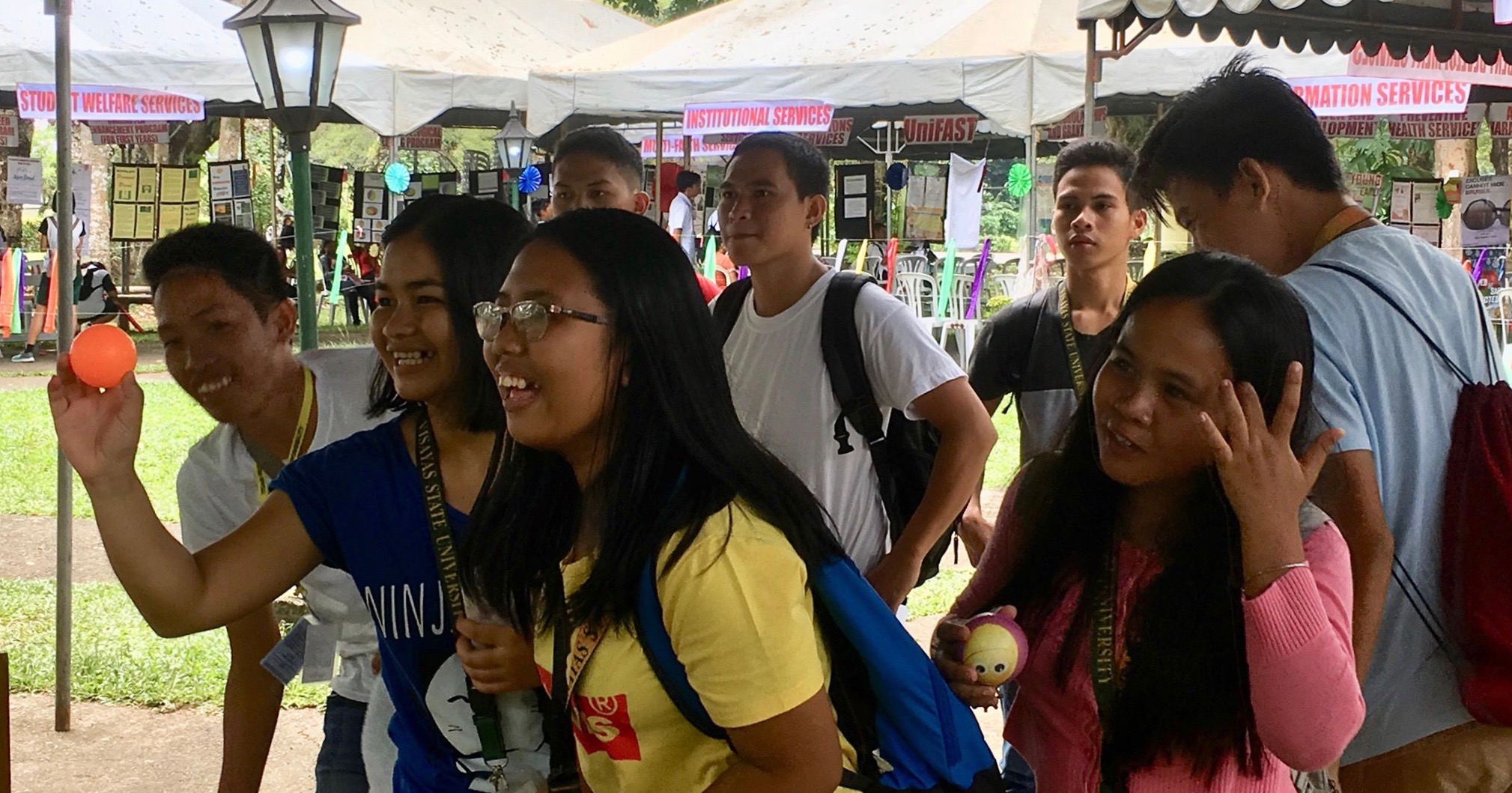 The effort to help students continues as the University Student Services Office (USSO) takes camp at the VSU eco-park for a 3-day activity in an effort to help students feel less intimidated in availing of their services.
VSU Dean of Students, Prof. Manolo B. Loreto kicked-off the event outlining the various service systems in VSU that would help students continue their studies with ease. He also talked about the student loan program that is yet to be offered.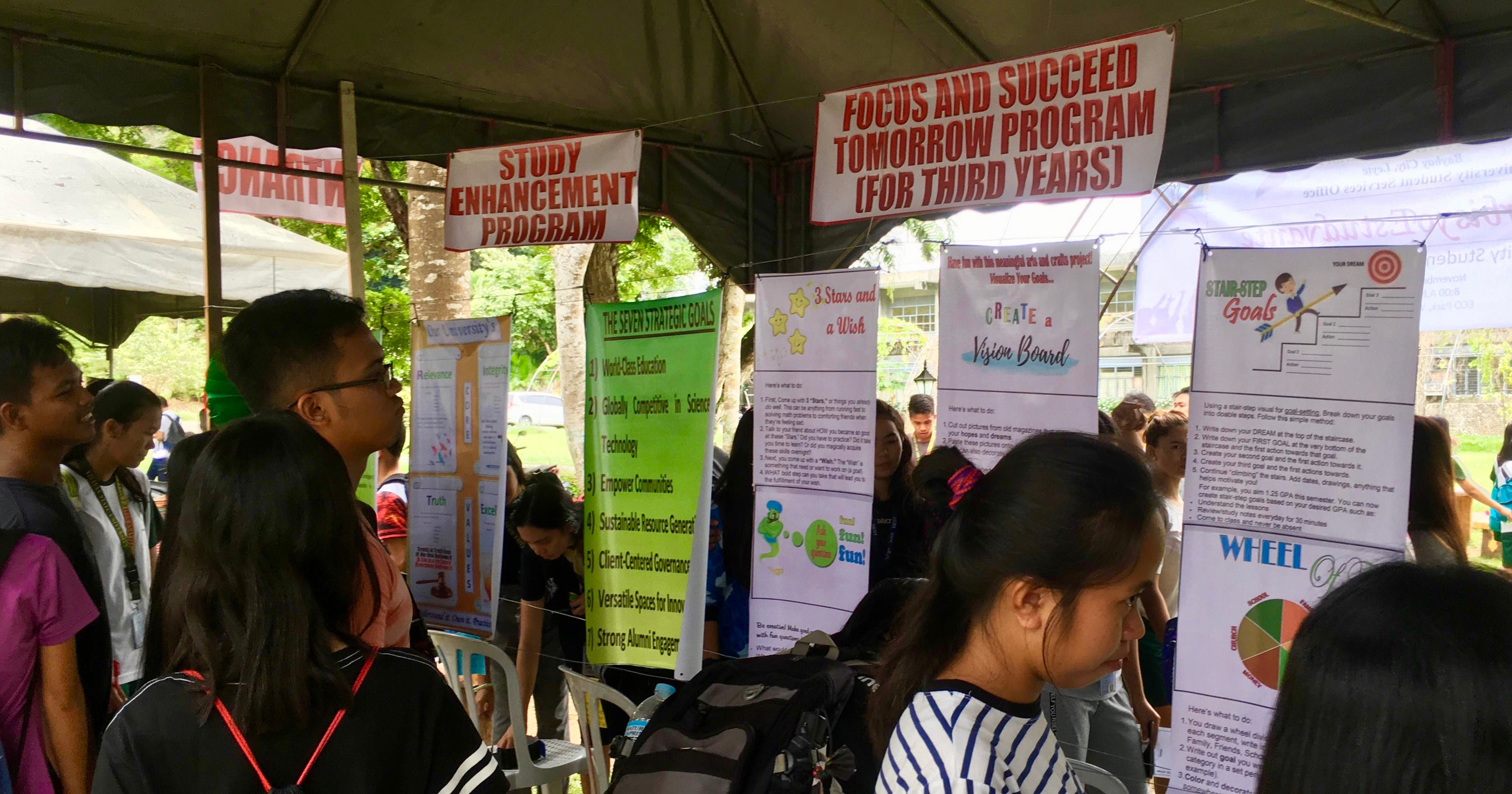 "So, this is it. This is a 3-day activity so please try to go around. Be familiar. Be aware of our services, offered by the university in order that you can be successful within 4 years or 5 years only (as prescribed by your course)," he said.
This year, the event will also hold a jingle making contest about VSU's quality policy statement, as well as, poster making contest about the university's vision and mission.
Contest mechanics for the jingle, include:
- Must be R&B Genre
- Jingle must be able to express the level of awareness and understanding from among the students the VSU Quality Policy
- Jingle may be delivered singly or in groups of up to 10 members
- Jingle must not be more than 2 minutes
- Jingle may either be accompanied by guitar, beatbox or both
- Secure copy of VSU QPS at USSO
- Registration is open until Wednesday, Nov. 12 at exactly 12 noon.
For the poster making:
- Individual
- ½ size illustration board
- coloring/painting materials - contestant's choice
- The words "The VSU Vision-Mission" must be written and must depict local knowledge within VSU and pursuit of excellence gearing towards global competitiveness.
Besides that, the following activities will also be held:
Nov. 11, Monday
8:00 AM - 9:00 PM Opening Program
Nov. 12, Tuesday
9:00 AM - 4:00 PM Gallery Walk and Activities
1:00 PM - 3:00 PM Creative Contests for Students (Jingle Making Contests & Poster Making Contest)
Nov. 13, Wednesday
8:00 AM - 2:00 PM Gallery Walk and Activities
10:00 AM - 11:00 PM AUDRN-YMU Visiting Students meet up with VSU Student Leaders
1:00 - 1:30 PM Declaration of Winners
1:30 - 2:00 PM Closing