VSU foodtech, DTI spearhead tech transfer training for Bohol businesses
Details

Written by Lynette Cimafranca

Published: 28 November 2019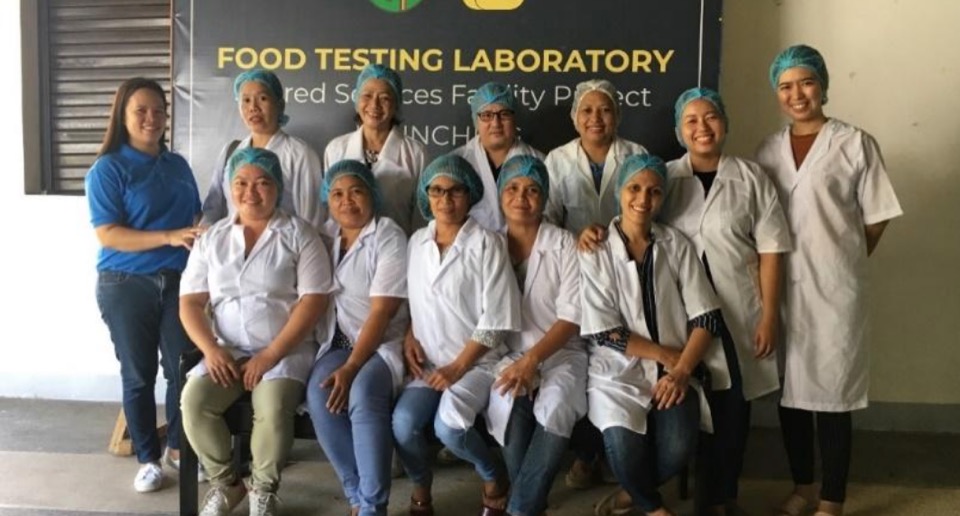 Visayas State University's Department of Food Science and Technology (DFST), together with the Philippine Department of Trade and Industry (DTI) in Bohol, hosted a two-day technology transfer training at the DFST building on November 19-20, 2019.
The training, themed: "Technology Transfer of New and Improved Product Formulations of Selected Bohol Delicacies" aimed to hand over the new and improved product formulations to Bohol's Micro, Small, and Medium Enterprises (MSMEs) beneficiaries. This is a part of the project entitled "One Town, One Product (OTOP) Next Gen" funded by DTI-Bohol.
Product formulation, according to DFST, is the process of understanding the composition and production steps appropriate to improve and create the best quality product possible.

Drs. Roberta D. Lauzon, Ivy C. Emnace, Lynette C. Cimafranca, Leilani M. Valdevieso, and Windesa B. Yap developed the formulation for the Bohol beneficiaries.

The initiative was realized after DTI Bohol reached out to DFST for assistance to help improve their MSME products.

Dr. Lynette Cimfranca, DFST Faculty, told that the VSU team personally visited the production sites in Bohol to see the actual processing of the products.

"The team went to the MSME's production sites in Bohol and asked about the complaints on their product. After that, we tried to resolve the problem by conducting research. The output from the research is now the so-called 'new and improved product formulations' of the previously problematic product," Dr. Cimafranca said.

Six (6) MSMEs participated in the training who were also the recipients of the project, namely: Guio-ang MPC (Guindolman, Bohol), Badian Self-Help MPC, Bohol Quality pastries (Tagbilaran, Bohol), Canjulao League of Women, Candabong RIC-MPC, and Kasilak MPC (San Miguel, Bohol).

These processors were trained on how to manufacture wholesome food products, starting with the basics of sanitation and hygiene, preparation of sanitizers, hands-on product processing, and actual product packaging.

A round-table discussion was later organized with DTI representatives Yoradyl E. Israel and Maria Teresa P. Tay, and Jagna Calamay Producer's Cooperative President Mariebel Bucog, together with Engr. Julious B. Cerna, Dr. Emnace, and Dr. Cimafranca for the conceptualization of another project aiming to help the Calamay industry.