#ProudViscan: VSU foodtech grad is first Filipino young asian biotech awardee
Details

Written by Aura Shaznay P. Tumulak

Published: 29 May 2021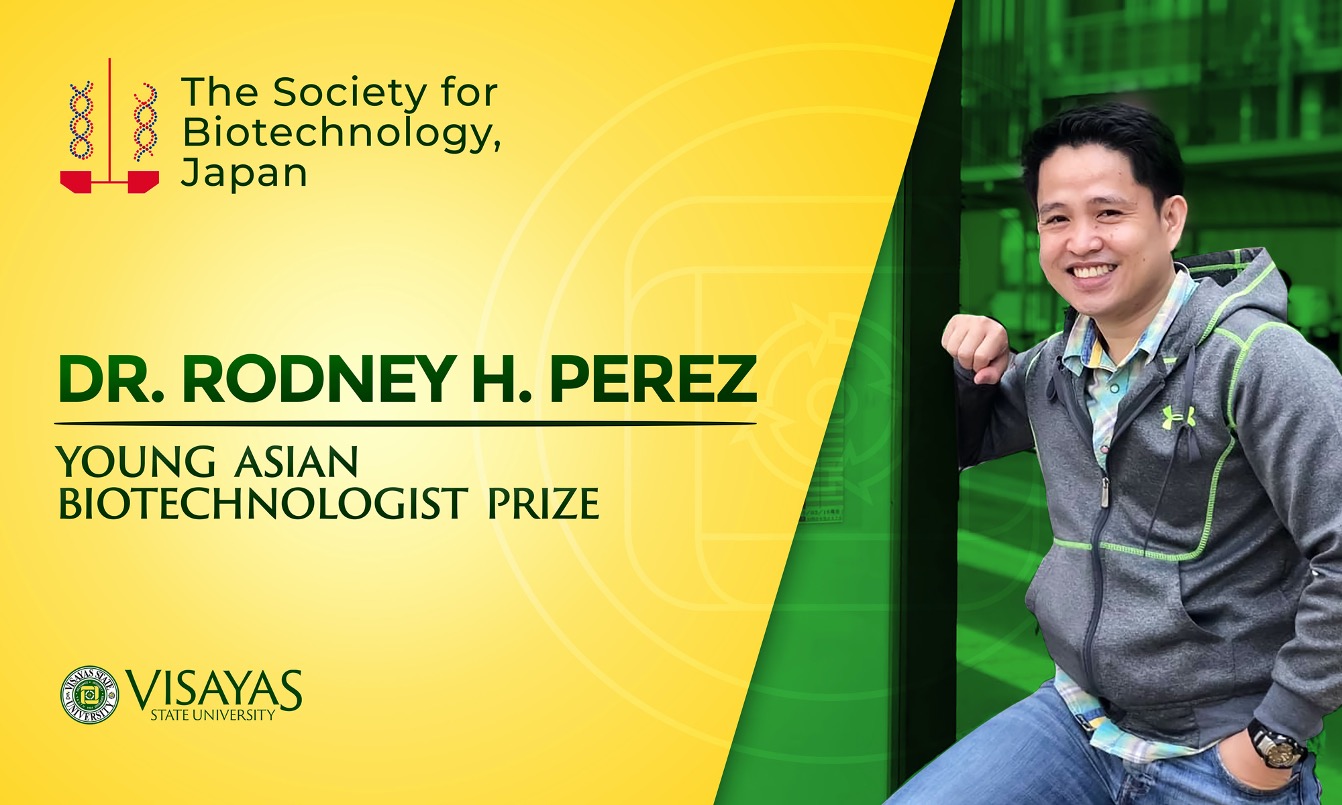 The littlest of things can make the biggest of differences.
Such is the work of Dr. Rodney Perez, an alumnus of Visayas State University, on bacteriocins, little microorganisms invisible to the human eye that are commonly used as safe food preservatives in lieu of synthetic chemical ones in first-world countries.
Dr. Perez' study on this compound gained him an award as this year's Young Asian Biotechnologist awarded by The Society for Biotechnology in Japan. He is the first Filipino to receive the prestigious award.
His work on bacteriocins particularly include the extensive study on their molecular mechanism and how they are produced, as well as developing a technology that can lessen the cost of its production so it can also be used as a food preservative in the country.
Aside from his work's impact in the local food industry, he was awarded a research grant by the Philippine government to these compounds as protection against a breast tissue infection called mastitis in dairy animals.
His project will hopefully help Filipino dairy farmers reduce the use of clinical antibiotics as control for mastitis infection since it poses a high risk of antibiotic contamination in milk.
Dr. Perez' work on bacteriocins have landed him other awards in the past including the Outstanding Young Scientist of the Philippines that was given to him last year by the National Academy of Science and Technology (NAST) of the Philippines.
When asked about how he feels to be the first Filipino scientist to receive the award, he could only express his gratitude.
"It's a great honor to be the first Filipino to be awarded by SBJ with the Young Asian Biotechnologist Prize. This award is something that my family, friends, colleagues, and even our country can be proud of. I dedicate this award to my family who is always there to support me. Also to all my colleagues at BIOTECH-UPLB, my former professors at VSU and Kyushu University," Dr. Perez shared.
Dr. Perez graduated cum laude in VSU with a Bachelor of Science degree in Food Technology.
He currently works at the National Institute of Molecular Biology and Biotechnology (BIOTECH) in University of the Philippines Los Baños (UPLB).