Youth, educators converge at VSU to advocate for local knowledge
Details

Written by Kim Roca

Published: 27 November 2019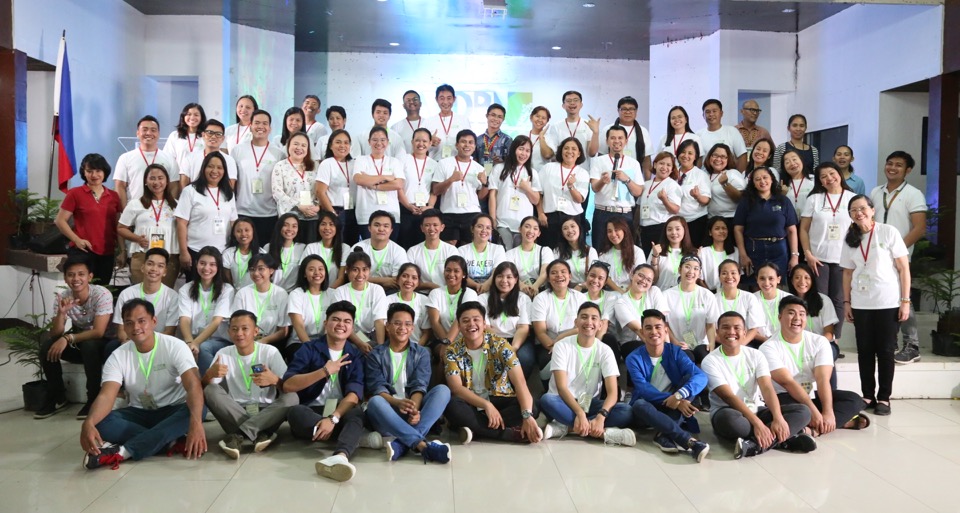 Some 80 students and educators from different private institutions in the Philippines converged at Visayas State University for the 2019 AUDRN National Youth Meet-Up on November 13-15, 2019.
The event, hosted by VSU, was an initiative of the Asian University Digital Resource Network (AUDRN), a network of academic institutions and professionals in the country and other Asian countries that aims to promote the use of local knowledge within higher education.

Anchored on the theme, Igniting Creativity in Local Knowledge in the Context of the 4th Industrial Revolution, the activity centered on the three key ideas: igniting creativity, local knowledge, and the 4th Industrial Revolution.

VSU Vice President for Instruction Dr. Beatriz S. Belonias, in her opening message, said that the activity was not just any gathering but a meet-up of advocates in the rediscovery, documentation, co-creation, and sharing of local knowledge using digital tools.

"We ignite creativity to preserve our local knowledge so it continues to be available to the next generation. And our students, the youth, become immersed into local knowledge also as advocates, not merely learners," said Dr. Belonias.

According to AUDRN, the 4th Industrial Revolution and the emerging technologies such as the internet of things, artificial intelligence, among others as a stimulus to the emergence of new production techniques and business models will likely result in the transformation of production, as we know it.

Thus, to them, their contribution lies in the development of the human capital – equipping the students with the relevant perspectives, knowledge, and skills needed to navigate the 4th Industrial revolution.

"Through local knowledge, we hope to provide our students with relevant perspectives in knowing, understanding, and actualizing education. In the midst of a globalized world and people's interconnectedness through virtual reality, local knowledge enables our students to analyze and distinguish problems, create and perform solutions, and evaluate and decide what steps to take based on their own situated circumstances," concluded the network.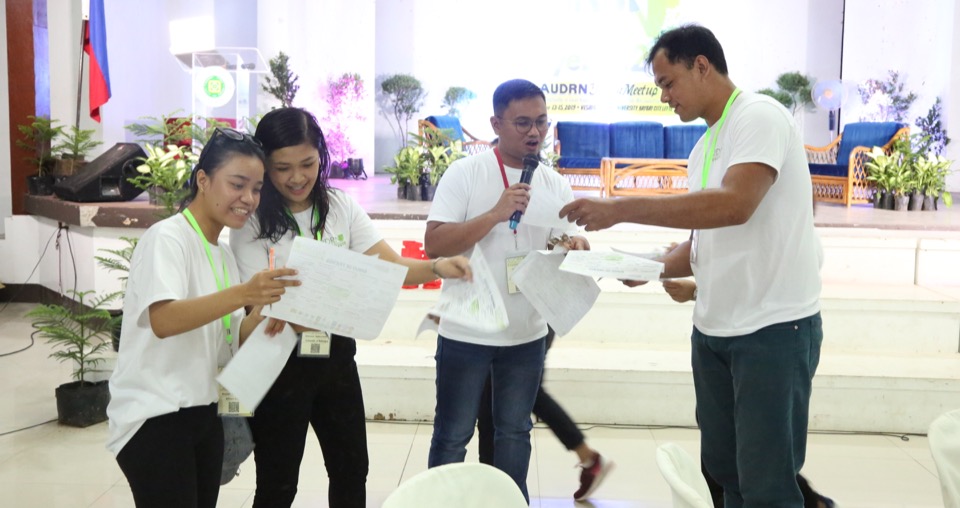 AUDRN Executive Director Dr. Dave E. Marcial, who is also the dean of the College of Computer Studies at Silliman University, shared how he envisions the network to be in the years to come as he assumed office, placing more emphasis and value on digital technology.

"I feel that the 1st generation of AUDRN, Dr. Maria Lourdes Quisumbing-Baybay, and the Miriam College team provided us a strong foundation about local knowledge. Last year, our activities were anchored on understanding the 4th industrial revolution."
"This year, we wanted to embrace that revolution. And hoping that in the next few years of AUDRN, we would generate productivity in general by the integration of the digital technology as our way to rediscover, to serve, and disseminate local knowledge," Dr. Marcial said.

AUDRN is composed of 21 colleges and institutions from around the country including Miriam College being the founder.
Visayas State University is the only government institution that is a member of the network, through the Institute for Strategic Research and Development Studies (ISRDS).