To make procurement easier, BAC develops supply management system for VSU
Details

Written by Jesus Freddy M. Baldos

Published: 12 March 2020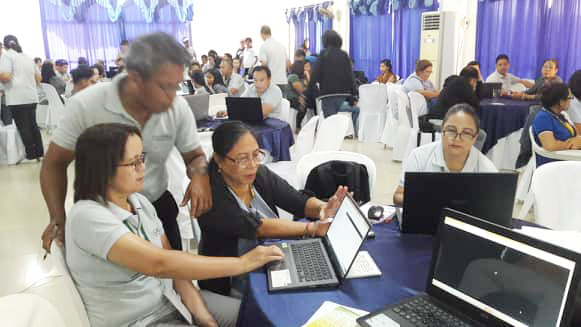 In an effort to speed up procurement, Visayas State University's Bids and Awards Committee (BAC), officially introduced the "Supplies, Procurement and Supplies Management Information System" or SPSMIS on March 10, 2020 to its end users.
The system includes modules where offices can submit their Project Procurement and Management Plan (PPMP) and Purchase Requests (PR) online, where it will be integrated automatically.
The BAC believes the system will significantly speed up the university's procurement operations. During the training, the end-users also worked on harmonizing the specifications of the goods and services to be purchased. This will ensure the quality of supplies, and that these can be purchased in bulk because they have the same specifications.
Dr. Dilberto O. Ferraren, BAC Chairman and VSU Vice President for Planning, Resource Generation and External Affairs, spearheaded the development of the system with the MIS programmers from the University Computer Center (UCC).
During the workshop, the BAC chairman encouraged the participants to study the system and to faithfully observe the procurement schedules of the university.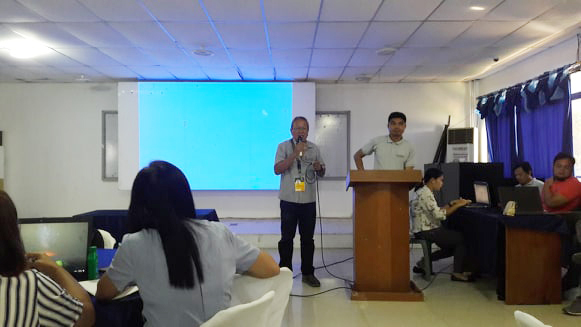 Together with Toni Marc L. Dargantes of the BAC Secretariat, Dr. Ferraren also facilitated the discussion and responded to queries related to procurement, which is often considered a tedious and bureaucratic process.
Argil Jan P. Nayre, computer operator, led the end-users in trying the system hands-on. Jan Francis Israel and Joshua Cuevas, MIS programmers and system operators, also assisted the participants in using the online procurement tool.