Baybay City taps VSU to train women on meat processing
Details

Written by Jamie Faith De Veyra

Published: 20 May 2020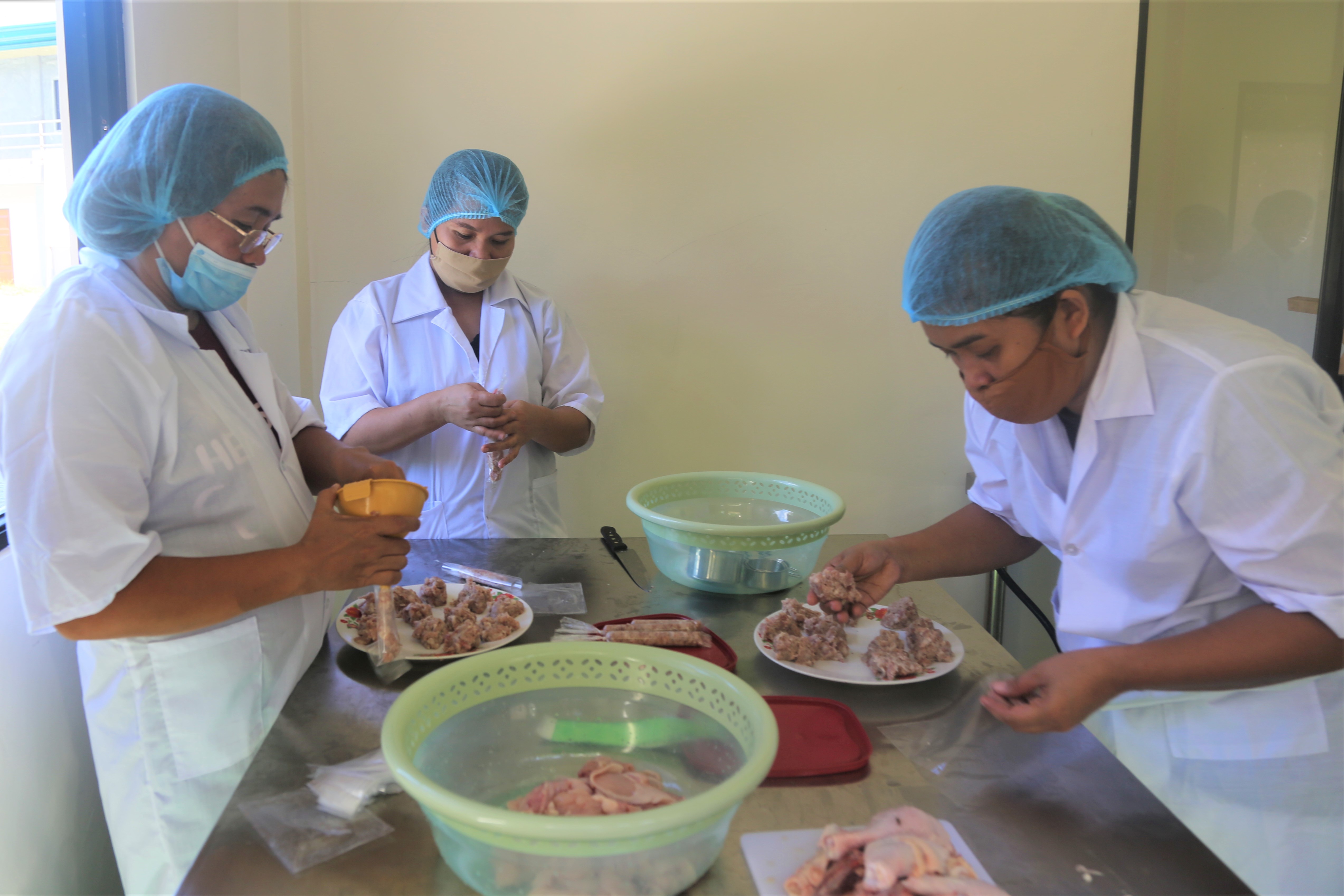 To help cushion the blow of halting the economy because of the novel coronavirus (COVID-19), the local government unit of Baybay City partnered with VSU to train women on meat and poultry processing that could serve as an alternative income source.
The training spearheaded by VSU's Department of Food Science and Technology (DFST) was held on March 7 and 8, 2020 at the Women's Training Center-Baybay.
Dr. Ivy C. Emance, DFST Head and scientist, held a lecture on the importance of food processing and preservation.
"What are the things we have to do so the food doesn't go bad immediately? This is why we have to process food in a form that won't easily go bad but at the same time, can still be eaten. This is what we call processing."
In the same event, Dr. Lorina A. Galvez, DFST faculty-researcher and scientist, demonstrated the process in making tocino and longganisa, as well as marinated chicken cuts and salted eggs.
The activity is an initiative by the City Mayor, Hon. Jose Carlos L. Cari to cover for the families who could not get social amelioration, City Agriculturist, Mora C. Barquez explained.
"This is why we also have to work for ourselves because the government budget is also limited. After this, the participants will get their own materials to kickstart and develop this business," she said.
Barquez added that the community quarantine has caused many families to face income uncertainty with work and other businesses suspending its operation.
"With today's crisis, we usually give away canned goods. Imagine if there were no processed food in time of crisis? This is why processing and preservation is important," Dr. Emnace concluded.
The training on fruits and vegetable processing, as well as fish processing, is set to follow; although the date has yet been scheduled. VSU-DFST will still facilitate the upcoming activity.