#ProudViscan: VSU AgEng grad is PhilMech's advocate for mechanized farming
Details

Written by Jamie Faith De Veyra

Published: 21 May 2020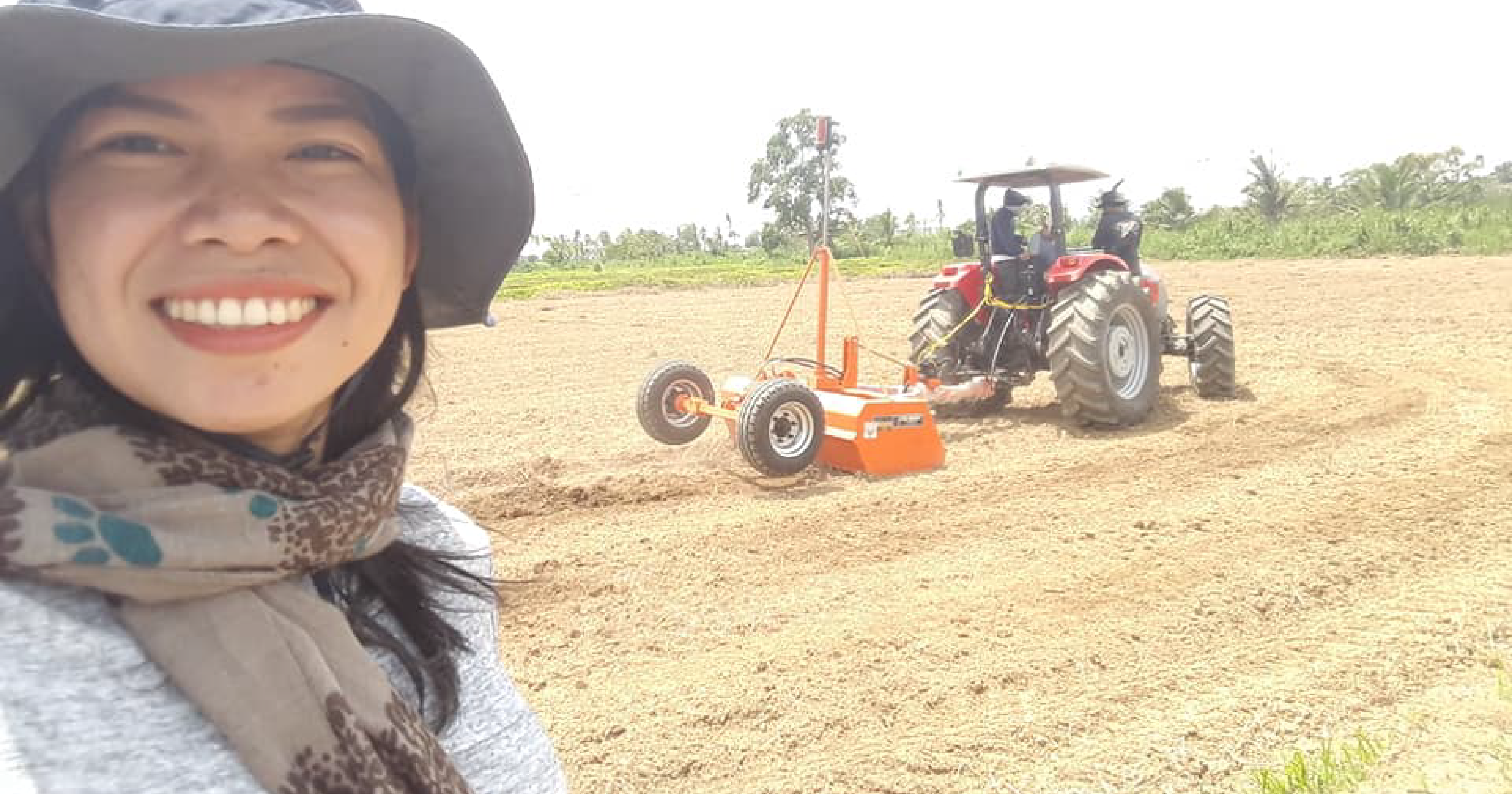 VSU alumna Dimple A. Durias has become one of the faces for the 'Youth for Mechanization', a social media advocacy segment by The Philippine Center for Postharvest Development and Mechanization (PhilMech). The program aims to become a platform for youth across the country to share their ideas on rice production.
Durias is a graduate of BS Agricultural Engineering in 2013. As Science Research Specialist II, she is currently the Assistant Cluster Head for Visayas of PhilMech.
In a Facebook post, she said that the drudgery of farm work is basically the reason why most young people are not attracted to agriculture. According to her, farm mechanization could help change that mindset.
"Through effective implementation of this program, aside from helping the farmers increase their income, it can also attract millennials to try and appreciate agriculture in a different yet positive way," she said.
The initiative follows the Department of Agriculture's campaign to connect farming to the younger population as more youth become disenchanted to this field.
"The world's population continues to grow but our farmers are decreasing. With farm mechanization, let us transform the future of agriculture. I just wish that many will appreciate and will engage more in agriculture-related fields, especially the youth since we are the present (both current and gift) to the world. The future is our responsibility," Durias concluded.
PhilMech is an attached agency of the Department of Agriculture engaged both in agricultural mechanization and postharvest research, development, and extension. It formally launched the Rice Mechanization Component, under the Rice Competitiveness Enhancement Fund (RCEF), to improve rice production in the country, last year.
The 'Youth for Mechanization' segment will post a question on its social media pages for discussion among youths, every 2 weeks. In the long term, the program hopes to mobilize youths in facilitating PhilMech's online lectures for the farmers.