#OplanTanum: Backyard gardening revitalizes VSU households amid COVID19
Details

Written by Jesus Freddy Baldos

Published: 18 June 2020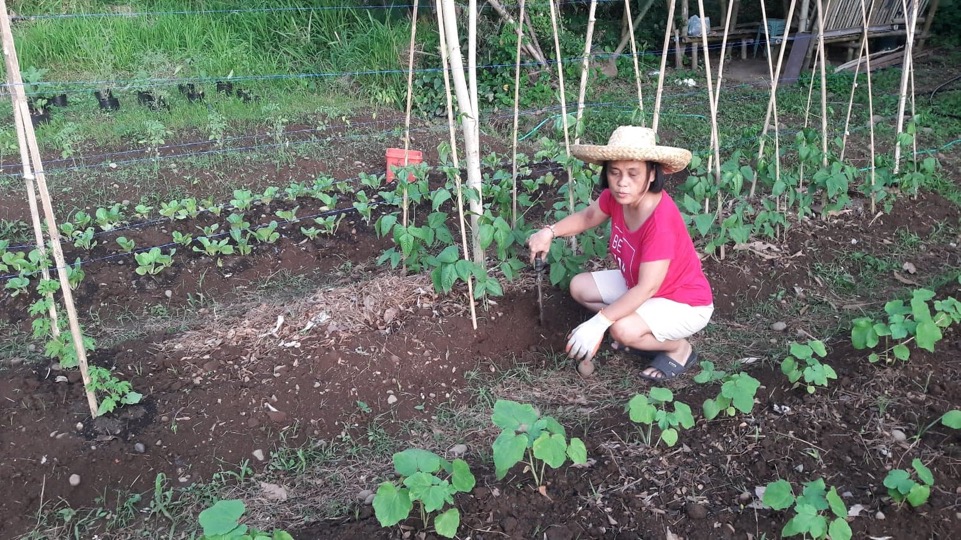 Amid the COVID-19 pandemic, many employees of the Visayas State University (VSU), residing inside the campus, have utilized their time productively while in a "Work-from-Home" scheme. As a respite from the daily work, the residents have engaged themselves in backyard gardening.
Since the launching of VSU's #OplanTanum in April, the community has embraced the program and started to cultivate vegetable gardens in the comfort of their own homes. The program has been providing seedlings of different varieties and fresh harvests to more than 500 beneficiaries.
Aside from providing families with an alternative food source, many of these families admitted that this has eased up their fear of risking their health due to the pandemic by not having to visit a crowded place, like the market, to get their food.
Vice President for Instruction and Academic Affairs, Dr. Beatriz Belonias herself has put to practice this advocacy. She has grown a number of vegetables like okra, string beans, ampalaya, pechay, bell pepper, sweet corn, lemon grass, kangkong, and squash in her own garden.
Albeit she regularly reports to her office, her family members—Ted and Daisy— are working hand-in-hand with her in the garden. These include cultivating the plots, supplementing the soil with compost, removing weeds, watering, and checking the presence of enemy insects on the stems and leaves of the plants.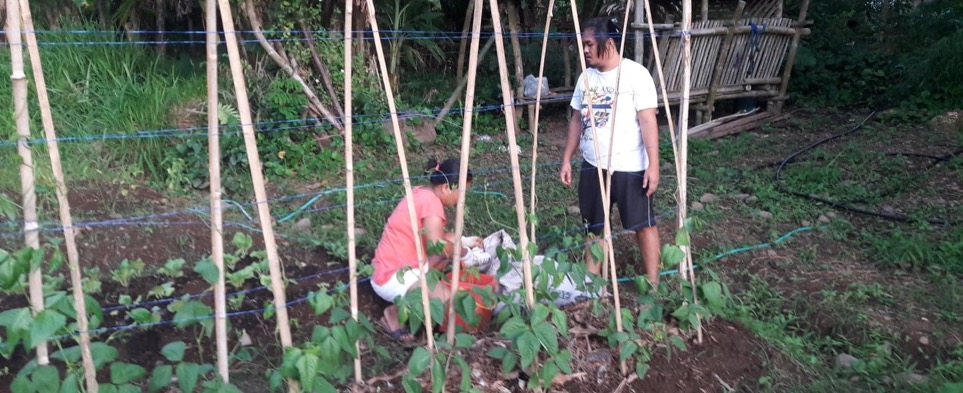 Dr. Belonias said that the activity was just a common pastime of their family especially during the first two weeks of the quarantine.
"Having a vegetable garden is one way of family bonding and for resilience in this pandemic. Since it is really difficult to go to the market and to Baybay City to buy vegetables, so you have to grow your own vegetables and this is the best time to do it," she said.
After growing vegetables in plastic pots, the family decided to utilize the space in front of their apartment to maximize the growth of their plants.
Belonias also shared how gardening has changed her daily routine and how it became her breather from the daily hassle during the quarantine period.
"I realized that even how busy we are in our respective office work, it is very refreshing and stress-relieving to go home and go to your garden. Looking at your plants growing and bearing fruits will destress you. Even in the morning, it will inspire you to wake up early. This is really a good deviation from our routine work in the office as you look forward to doing something else in your garden," she claimed.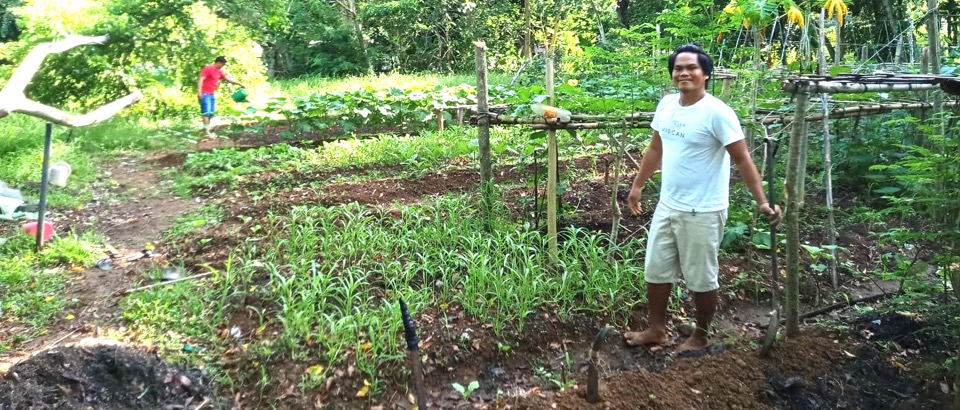 For some households with limited planting areas, space was never a problem.
In the words of senior BS Geodetic Engineering student, Ebit Colubio: "It's just a matter of being creative."
"The squash, for example, instead of letting them creep on the soil I made some bamboo trellis for the plants to climb," he explained.
Many have adapted to the creativity Colubio implies.

Jaypee Baldos and his siblings enclosed their pechay and cucumber plants with a mosquito net to secure them from worms and other insects, instead of the traditional pesticide. The other seedlings like okra, kangkong, and tomatoes were planted in plant pots, empty ice cream plastics, and used tires.