2 CME faculty visit universities in Indonesia for academic engagements
Details

Written by Marianne C. Bayron

Published: 11 July 2023
The VSU College of Management and Economics (CME) through Professor Moises Neil V. Seriño, CME Dean, and Assistant Professor Allen Glennie P. Lambert, VSU Executive Secretary, visited two Indonesian higher education institutions namely the Universitas Negeri Malang (UM) and IPB University for academic engagement and research collaboration.
Prof. Seriño and Asst. Prof. Lambert first went to Malang, Indonesia on June 26, and participated in the International Workshop on Curriculum Review of the Development Economics Program of UM for its Bachelor of Development Economics and Master Program in Economics.
"We served as resource persons in the workshops. Dr. Lambert and I provided feedback on the curriculum, specialization, facilities, and internship," Dean Seriño said.
During the workshop, Prof. Seriño and Asst. Prof. Lambert also shared an overview of the VSU CME Economics program to see some alignment and facilitate student exchange.
"Last year, CME hosted 15 exchange students from Universitas Negeri Malang, 10 for the BS Economics program and 5 for the BS Agribusiness program," the CME Dean revealed.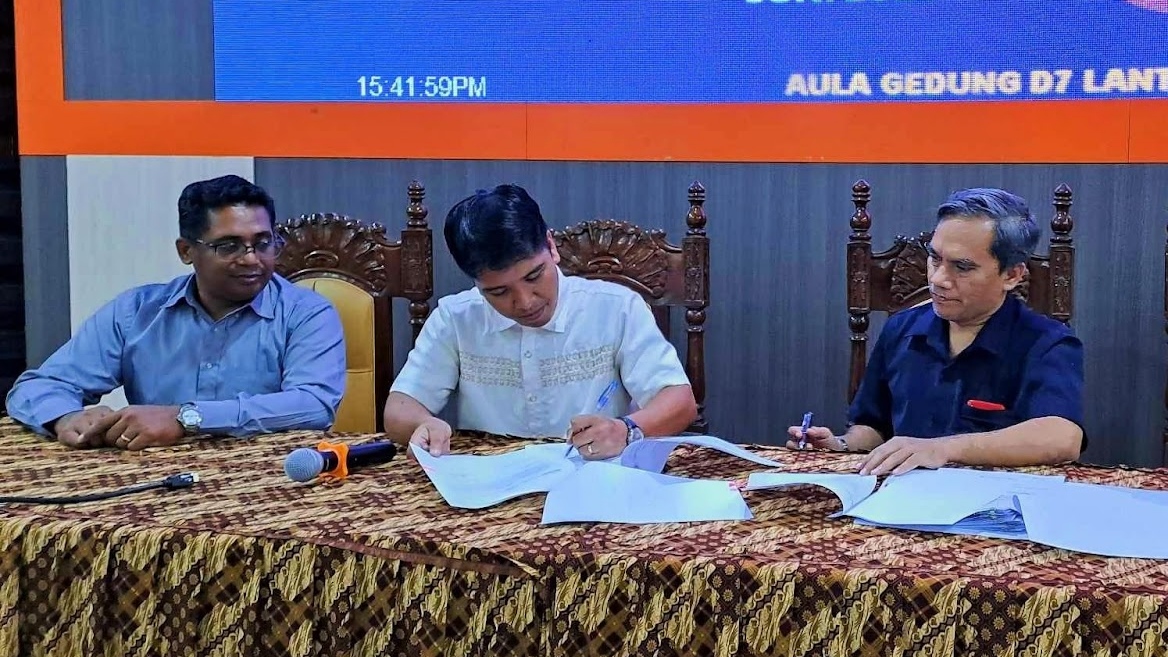 They also signed the implementation engagement with the Vice Dean for Academic Affairs Prof. Dr. Imam Mukhlis of the Faculty of Economics and Business of UM for the conduct of guest lectures, hosting joint conferences, and conduct of academic mobility for faculty and students.
On top of that, VSU CME co-hosted the 3rd International Conference on Business, Economics, and Sustainability Science (BESS) this year with the theme, "Accelerating Economics Growth and Resilience in Post Pandemic Era."
The event was organized by the Faculty of Economics and Business of UM to gather leading researchers and scientists from the economics, business and management, and sustainability science fields.
The hybrid conference happened on June 27, 2023, at UM wherein Prof. Seriño and Asst. Prof. Lambert presented their papers during the event. At the same time, Prof. Seriño was awarded as the best presenter by the host university.
Asst. Prof. Lambert shared his paper on "Regional Economic Empowerment through Entrepreneurship: An Empirical Analysis." Meanwhile, Dean Seriño talked about his paper on the cost-benefit analysis of climate-resilient agricultural practices among small-scale vegetable farmers in Leyte, Philippines.
Dean Seriño's paper is a project funded by the Australian Centre for International Agricultural Research (ACIAR) through the John Dillon Fellowship.
Several topics were included in the conference such as business, economics, economics education, management, accounting, sustainable development goals (SDGs), social sciences, entrepreneurship, sustainability sciences, business policy, economic policy, and other related issues.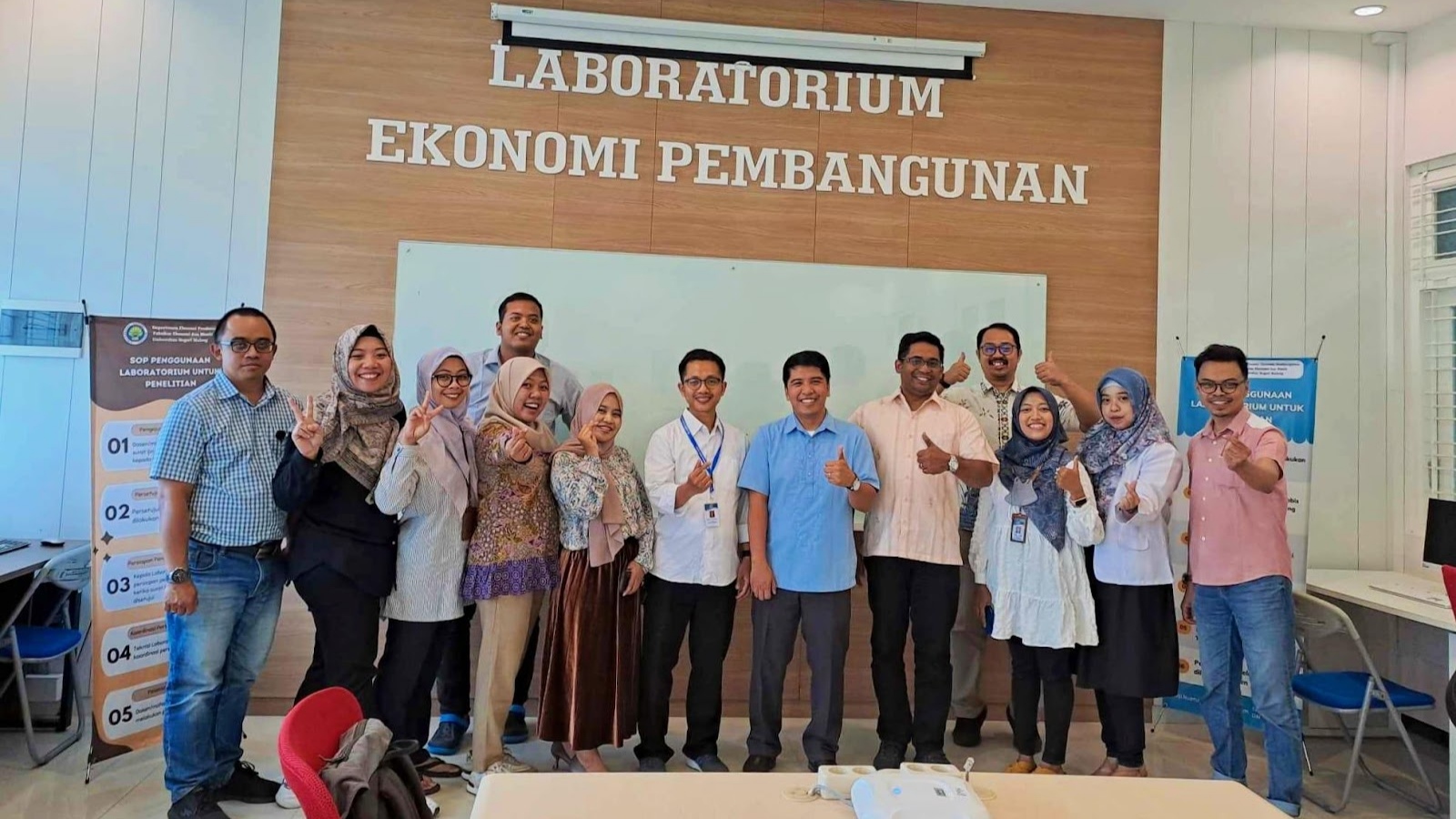 The two CME faculty had the chance to do a site visit to the facilities and laboratories of UM. They had a meeting with the Dean of the Faculty of Economics and Business at UM, Prof. Hadi Sumarsono, S.T., M.Si. for strengthening collaboration with VSU as they are also planning to send faculty exchange later this year at VSU.
Dean Seriño was invited as a guest speaker at the Department of Development Economics, Faculty of Economics and Business at UM to discuss the topic of exploring methodology and tools in environmental economics research which was attended by 25 senior economics students and 10 faculty members.
In his lecture, Dean Seriño shared the current project funded by VSU Internationalization Program on assessing the roles of mangroves in protecting against typhoon-related hazards in coastal communities.
Research collab with two Indonesian universities
With this visit, Prof. Seriño and the main focal person of the Department of Development Economics discussed a joint research collaboration between VSU and UM on finance and carbon emissions in Indonesia and the Philippines.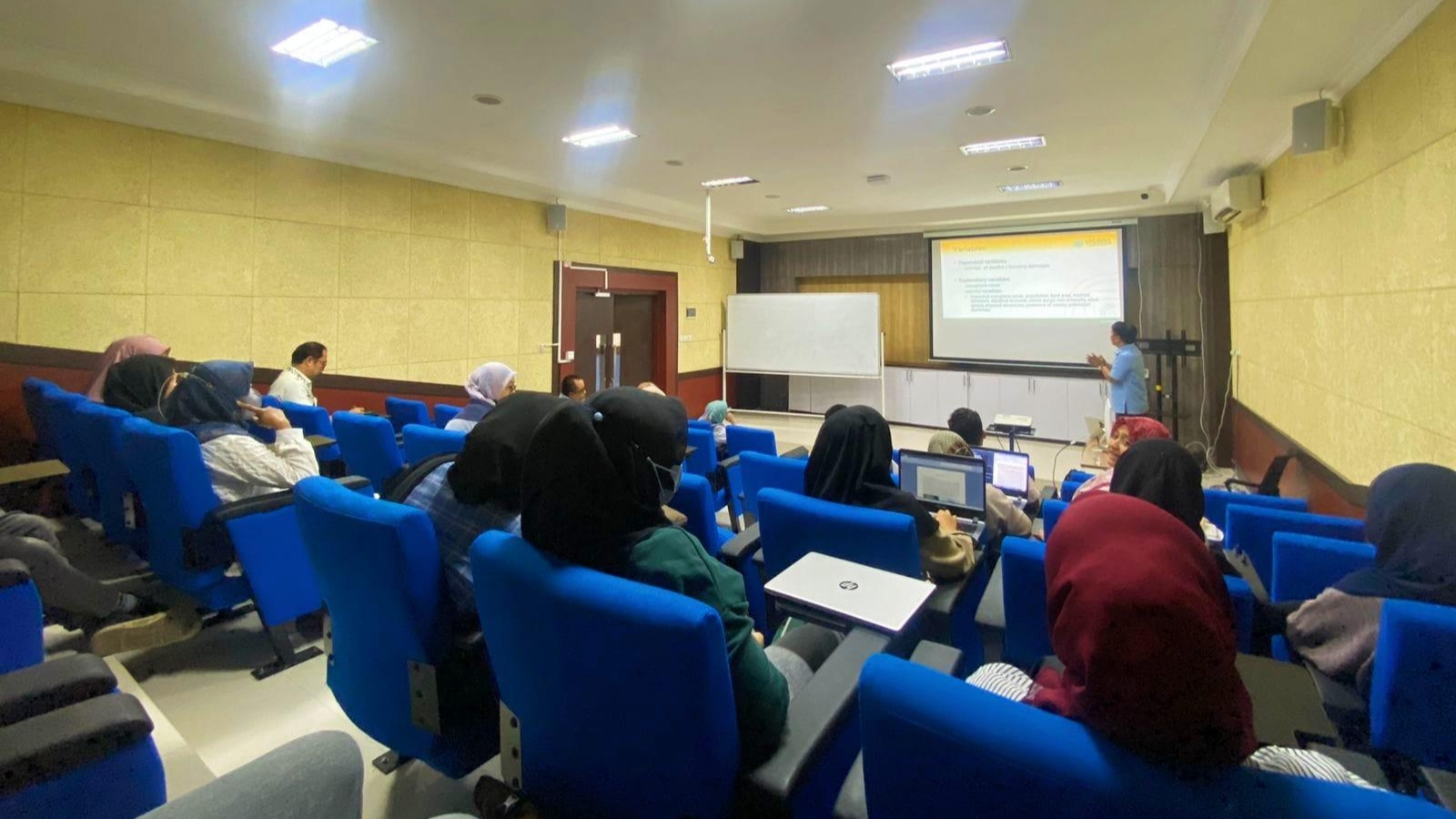 Aside from UM, another research collaboration will be forged between VSU and the IPB University in Bogor, Indonesia, as they had a meeting with Dr. Iqbal Irfany on implementing a collaborative research project on comparative analysis of household carbon emissions in the Philippines and Indonesia.