French Embassy and Campus France officials visit VSU for education roadshow
Details

Written by Marianne C. Bayron

Published: 07 July 2023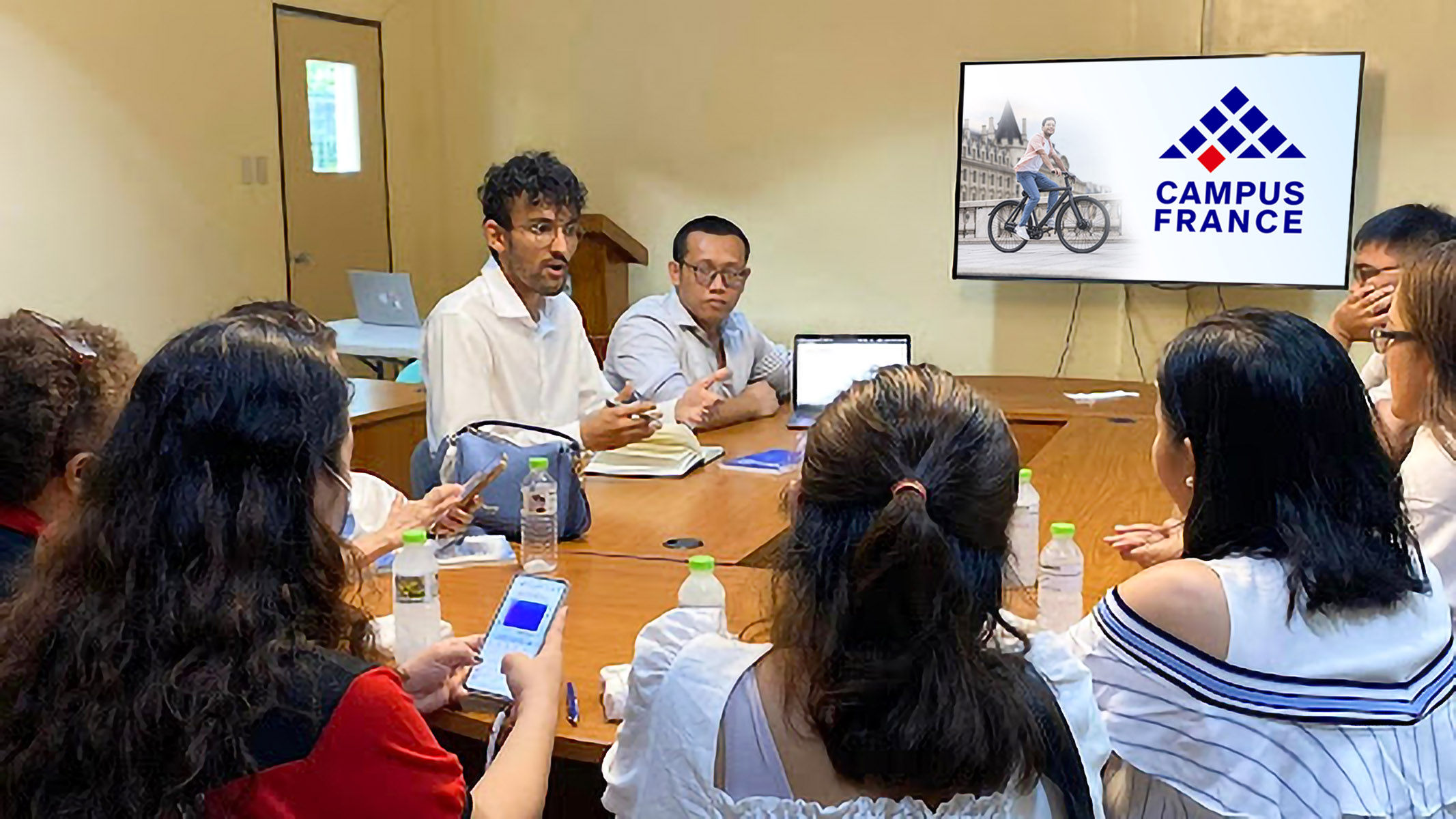 Mr. Adam Folleas, High Education Attache of the Embassy of France in the Philippines, and Mr. Paulo Udani, Representative of Campus France visited Visayas State University (VSU) for their educational campaign on the academic opportunities offered by the French Higher Education Institutions (HEIs).
This is part of the Campus France Road Show to tour around and introduce the prestigious and world-class HEIs in France for potential exchange programs for students and researchers in various academic disciplines.
Campus France is an organization created in 1998 by the French Ministries of National Organization and Foreign Affairs to promote the HEIs of France in the international arena and attract a greater number of foreign students and collaborating professors from many parts of the world.
On top of that, France, a highly-reputable and largest nation in Western Europe is one of the leading European countries in terms of research and innovation and also one of the world's top economic powers.
The excellence of higher education and research in France is widely recognized throughout the world. Many French universities and grandes écoles are well placed in the most reputable international rankings, such as the Times Higher Education, Financial Times ranking, the QS, Shanghai ranking, or the European Union's U-Multirank. Studying in France means benefiting from this recognition.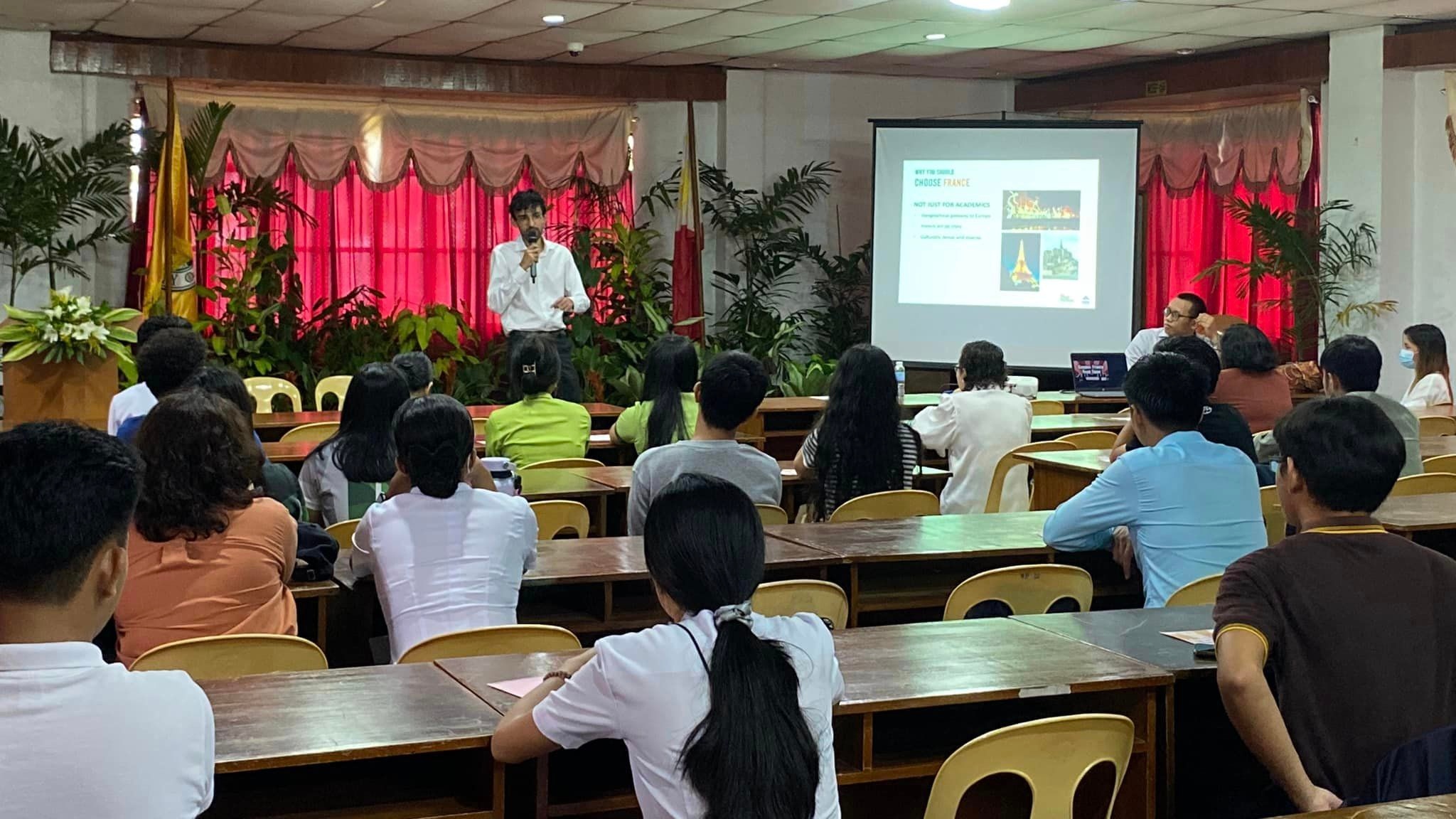 This fame can be explained in particular by the exceptional track record of French researchers. With thirteen Fields medals, France is the second nation in the world in the field of mathematics. It also has sixty-five Nobel Prizes, including the emblematic Marie Curie. The first woman to receive a Nobel Prize, that of physics in 1903, she became in 1911 the first researcher in the world to obtain a second Nobel Prize, in chemistry this time.
VSU is fortunate to welcome the two representatives of the Campus France and the Embassy of France to the Main Campus and listen to the presentation about their educational system, student services such as scholarships, and mobility opportunities for international students.
The Campus France Road Show at VSU was attended by faculty and students on June 9, 2023, with both undergraduate and graduate students participating in this event.
Campus France has been expanding their global networks in the past years. In the Philippines, they have their local office in Manila to bring the French higher education system to more deserving Filipino scholars and academics.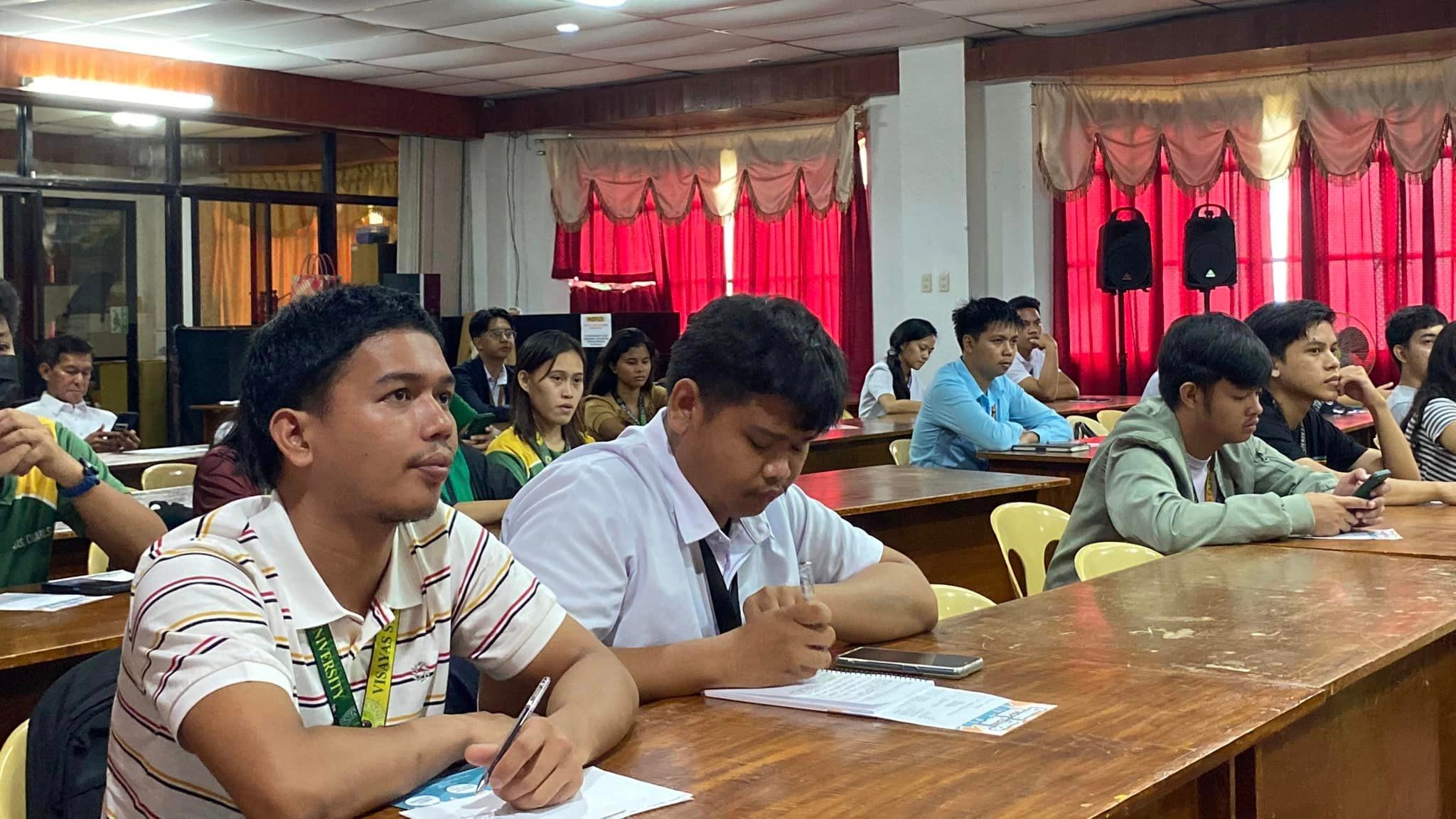 The two officials were welcomed by VSU President Edgardo E. Tulin, together with the Graduate School Dean Dr. Anabella B. Tulin, and Head of International Affairs Dr. Ana Marquiza M. Quilicot.
The event has provided Viscans the insights into what it is to pursue studies abroad in France and the prestigious opportunities the French HEIs can offer in honing the students to the best quality education with a variety of academic programs to choose from.
International Affairs Office (IAO) Head Dr. Ana Marquiza M. Quilicot said that while many #ProudViscans have been educated in Europe because of existing collaborations with universities in Germany, Belgium, Croatia, Czech Republic, and Italy, only a few have chosen France to be their country of choice for graduate education.
"This is a great way of expanding our future faculty profile by being inclusive of many higher education institutions, particularly in France. The French education system is very competitive and highly innovative in terms of research and development which I think is a perfect fit for overseas advanced training for VSU faculty and staff who would like to strengthen and solidify their respective careers in scientific engagements," the IAO Head explained.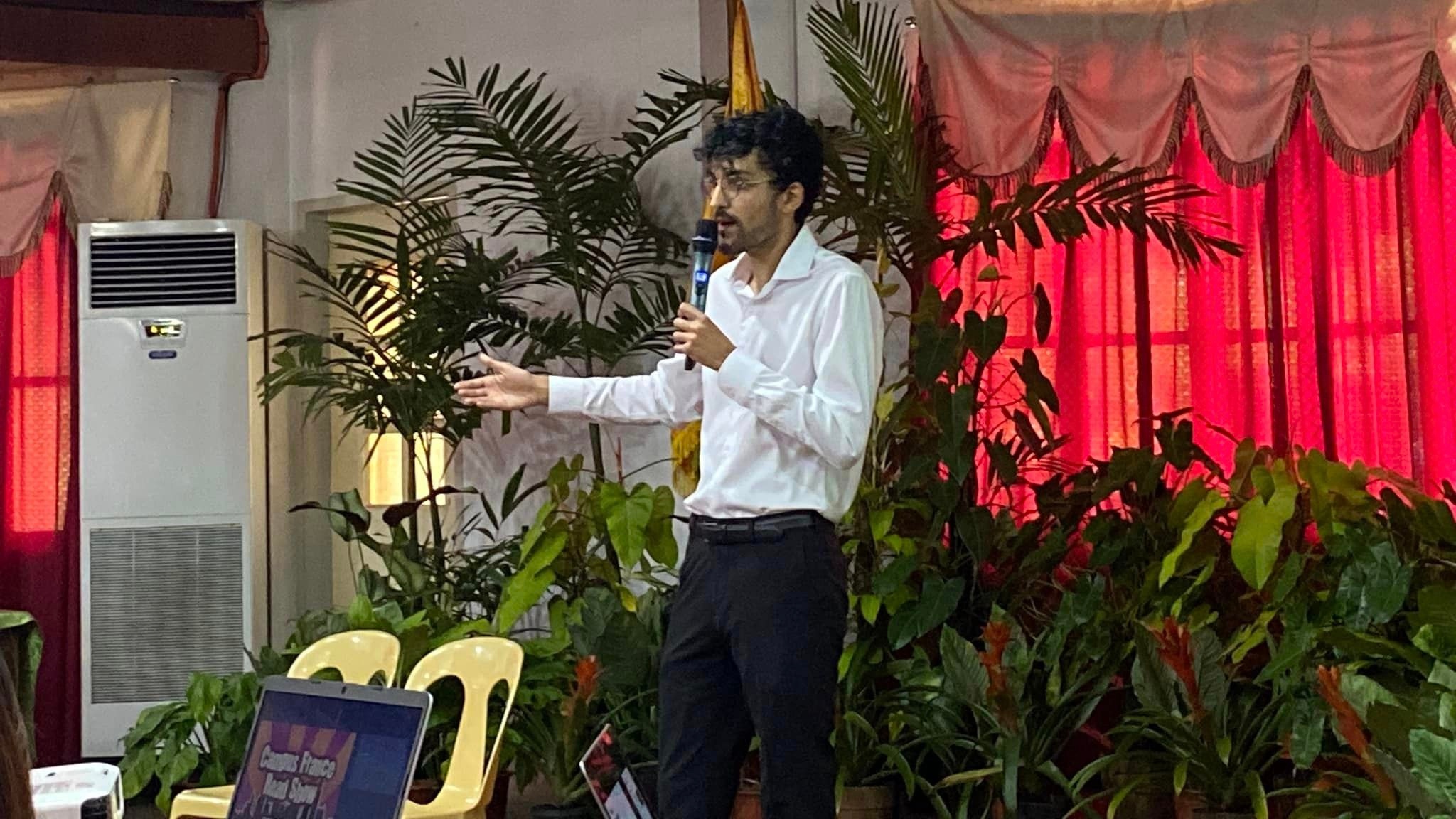 For his part, VSU President Edgardo E. Tulin is thankful to the French Embassy and the Campus France network for including VSU in the Philippine academic road show.
"We need to push further on encouraging more of our faculty and staff to pursue overseas graduate education, especially in countries that are known for research and innovation. And considering the strategic location of France in all of Europe, having VSU graduates there will surely expand our international network base that will make way for Filipino and French to work together in many interdisciplinary areas that could lead to sustainable and inclusive development," the VSU President said.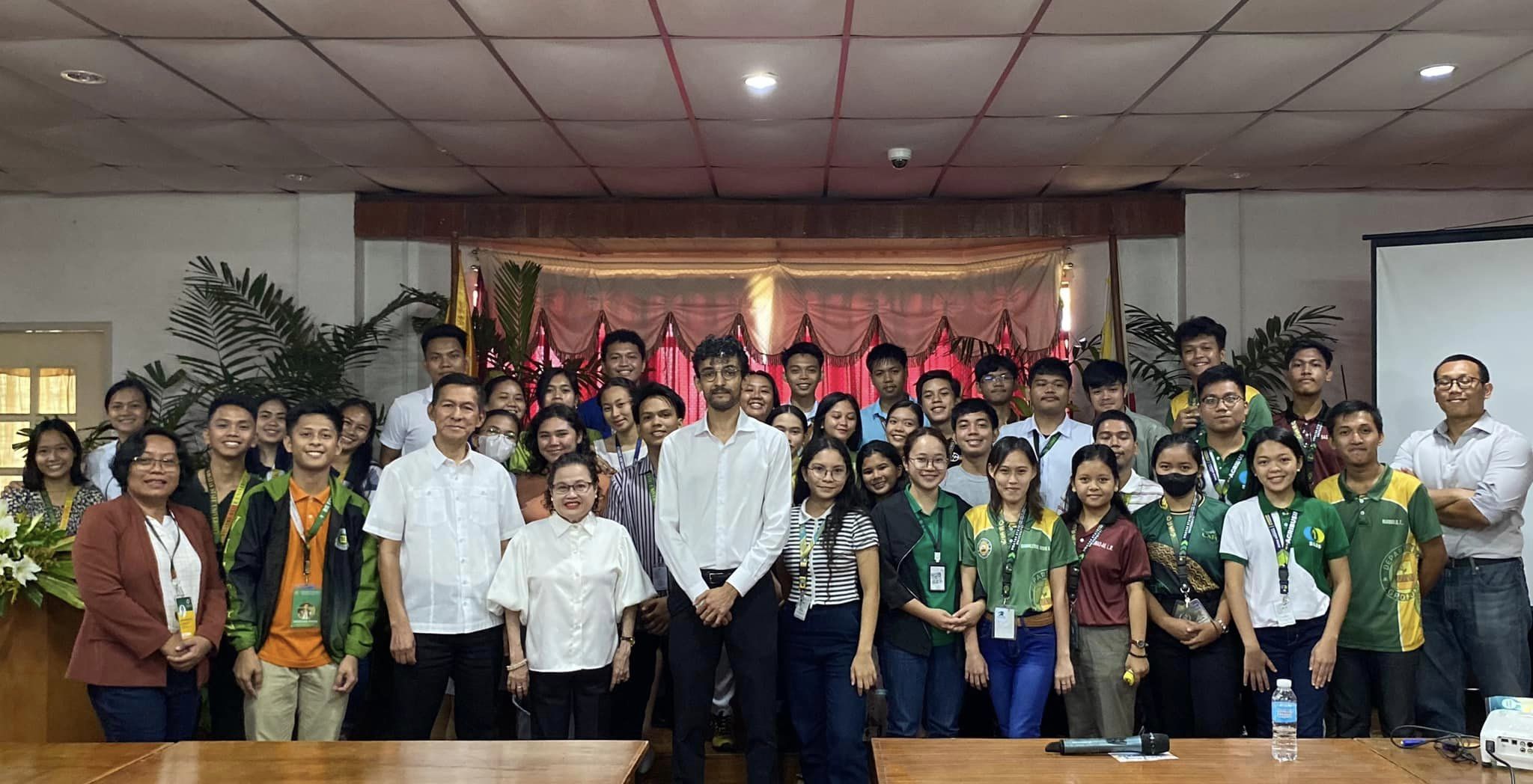 The French delegation shared that their interest to visit VSU has been anchored on the increasing national and global reputation of the university especially now that VSU is being rated well in many international ranking systems and assessments.

For those who are interested in choosing France as a potential place to study for your field of interest, you can read this portfolio and learn more about the French education system including opportunities for overseas scholarship at this link.