PLDT inks agreement with VSU; Smart Campus equipment given to colleges
Details

Written by Marianne C. Bayron

Published: 07 September 2023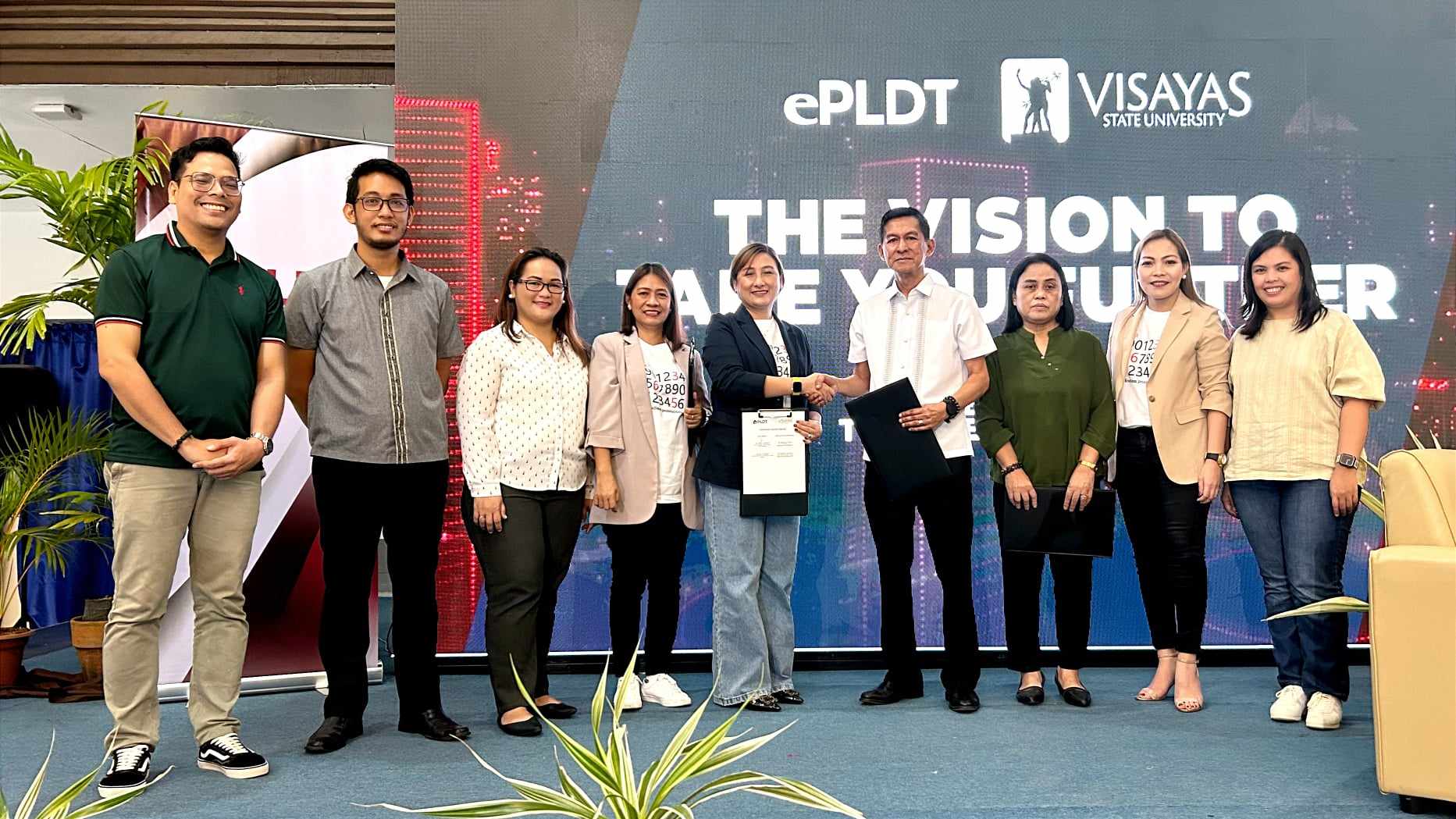 Microsoft 365 licenses and several pieces of equipment for the Smart Campus are the newest information technology (IT) investments of Visayas State University as it continues to push for technology-enabled learning for #ProudViscans.
Following the initial rollout of more than 18,000 Microsoft account licenses to faculty, staff, and students, VSU officially launched the Microsoft 365 services with a Memorandum of Agreement (MOA) signing with PLDT enterprise—one of the country's biggest digital and ICT solutions providers. By next week, it is expected that all Viscans will have their very own free Microsoft accounts received in their respective VSU emails.
In this same event, the VSU administration also conducted the formal turnover of Smart Classroom equipment to the different component campuses including the colleges and selected offices of the VSU Main Campus. This new equipment will enable the recipients to hold a Hybrid Flexible (HyFlex) setup where faculty can combine the strengths of both online and classroom-based components.
"For the past 8 years, this administration has worked tirelessly, investing in infrastructure because we believe, when done right, technology is a force for good in higher and advanced education, in S&T research, and community empowerment. With this, we are confident in the legacy we're leaving, in the foundations we've built for our future generations to be able to do more," VSU President Edgardo E. Tulin said in his speech delivered during the joint ceremonial event held yesterday, September 6, 2023, at the VSU RDE Hall.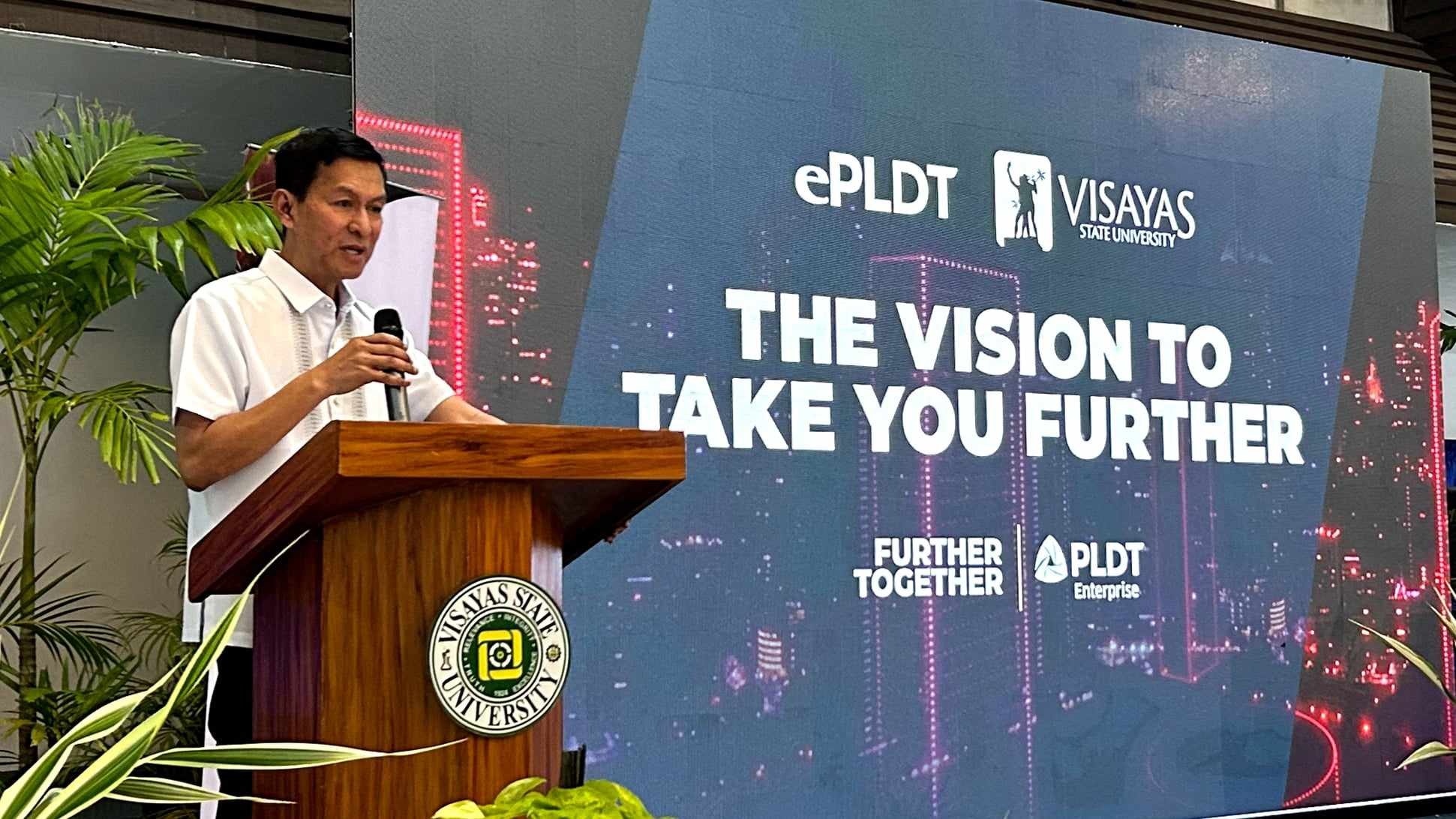 In his speech, Pres. Tulin thanked the University Integrated Media Center (UIMC) headed by Dr. Ulderico B. Alviola, Vice President for Academic Affairs Beatriz S. Belonias, Director for Instruction and Evaluation Ma. Rachel Kim L. Aure, and the former head of the VSU Web Team who is now on his study leave Mr. Jed Asaph D. Cortes, are the very people working side by side with him in making these investments for VSU possible.
He specifically mentioned that PLDT was a reliable partner of VSU, especially in the IT infrastructure. Following their MOA signing, PLDT sponsored a Microsoft 365 End-User Training for VSU deans, department heads, chancellors, and representatives from the component campuses.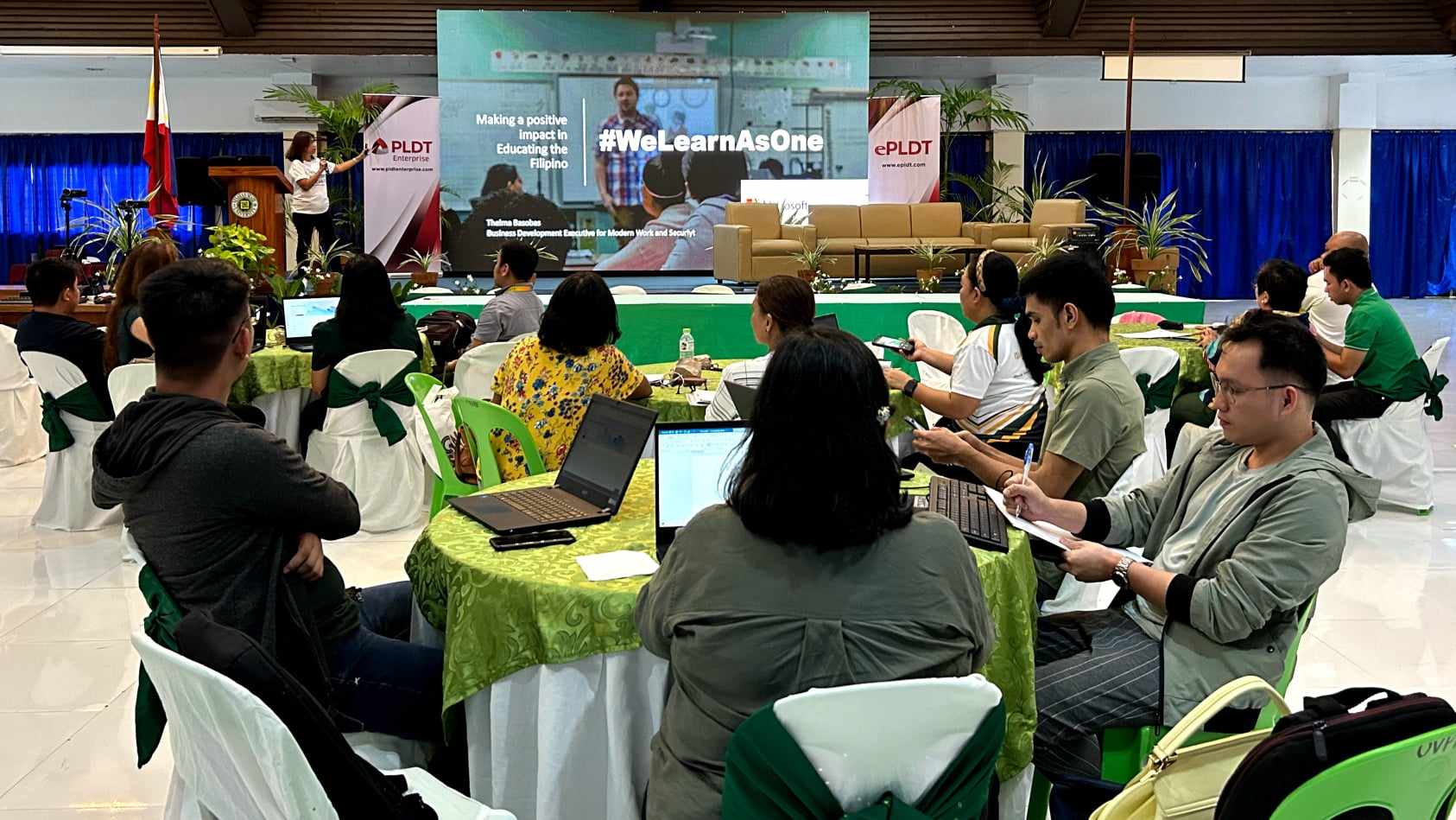 The MOA signing was represented by VSU and the representatives from PLDT namely Fernnet Franca Cañada, Trade Marketing Specialist, Thelma Basobas, Business Development Executive for M365, Ma. Hazel Amoyan, CRB2 Visayas PLDT Enterprise, April Rhea Cordero, Relationship Manager of PLDT Enterprise.
"The synergy between Microsoft Office's innovative suite of tools and VSU's dedication to fostering excellence in education sets a stage for a new era of possibilities. This partnership will not only empower our students, faculty, and staff with cutting-edge productivity solutions but also facilitate seamless collaboration and creativity across all levels of academia," a speech delivered by Ms. Cordero of PLDT Enterprise.
"As we embark on this journey together, we envision a future where the boundaries of knowledge are pushed further, where learning knows no bounds, and where our graduates are equipped with the skills they need to excel in a rapidly evolving digital landscape," she continued.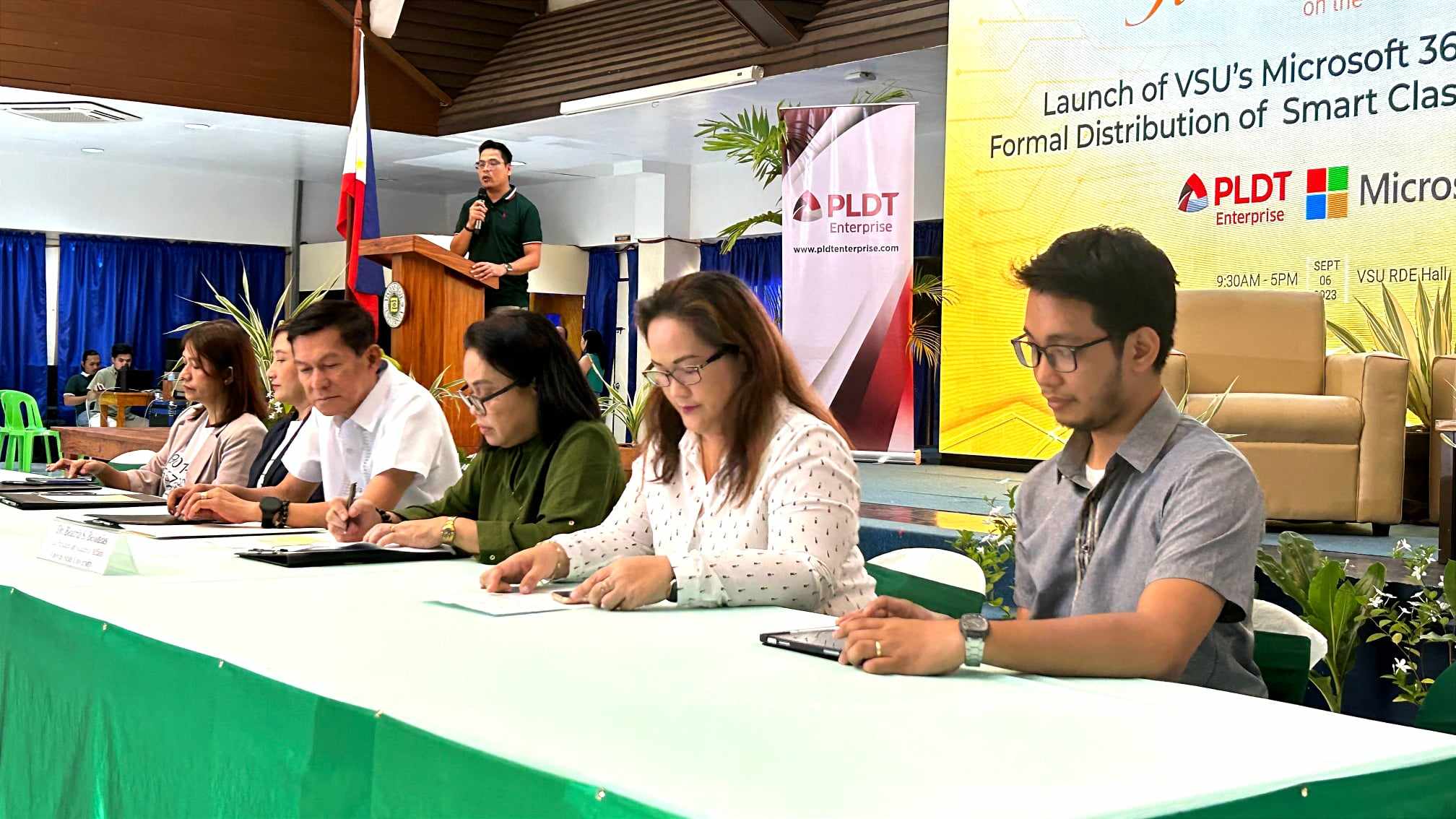 Formal Distribution of Smart Classroom Equipment
Because of the two Smart Campus Projects, VSU was able to upgrade its internet subscription to 1 Gigabit per second with PLDT, build a containerized data center, purchase an indoor 24 feet wide and more than 10 feet high LED wall at the VSU Gymnasium, and a soon-to-rise Smart Classroom building to be constructed right beside the Multimedia Development Center (MMDC).
"We thank the Philippine government and the Commission on Higher Education for funding these purchases. We promise the Filipino people that we will put these into good use, for the betterment of higher education in VSU and beyond," said Mr. Cortes, the former Focal Person of the VSU Smart Campus Project, in his turnover speech.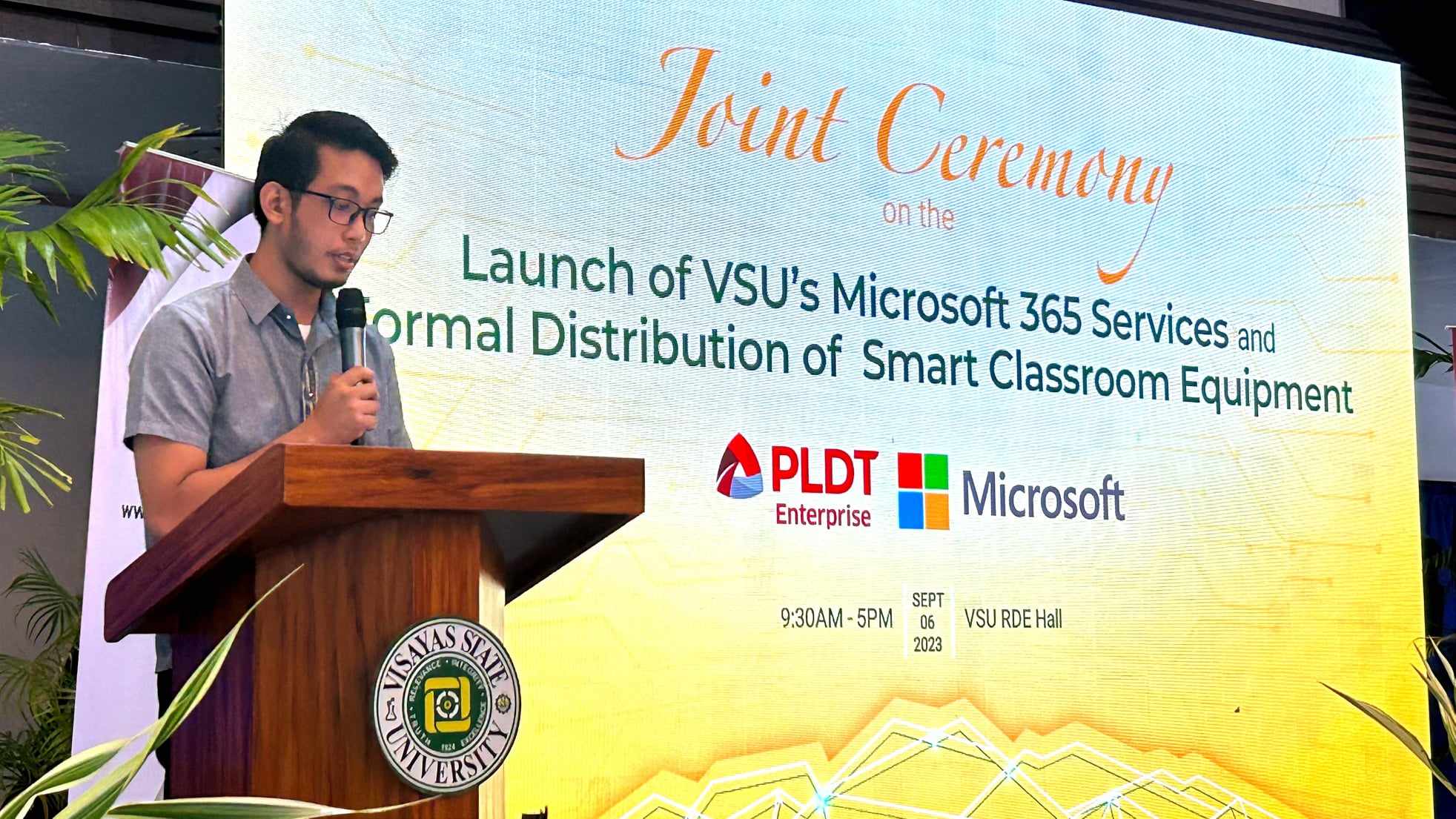 The set of smart classroom equipment includes one desktop computer with a 4k LG monitor, an audio mixer with two wireless microphones, a 1,300-watt Bluetooth 5.0 JBL speaker, two HD handy cams with tripod and accessories, one video mixer with 4 HDMI inputs, and a beige faux leather sofa set.
According to Mr. Cortes, this set of equipment will be able to help the university in delivering flexible learning, such as synchronous classes, hybrid classes, well-produced video recordings, hybrid meetings, webinars and hybrid workshops, and livestream lectures, events, interviews, and talks. The kind of smart classroom envisioned by the university was made possible through the continuous funding of the Philippine Commission on Higher Education (CHED).
Mr. Cortes further said that the livestreams that VSU did remained unmatched by any other state universities and colleges or even private higher education institutions in the country. This is one of the living legacies of VSU under the current administration of Pres. Tulin.
Before this year ends, Pres. Tulin is also set to end his term, but he leaves an important reminder to the faculty, staff, and students about the IT infrastructures that VSU invested in for delivering quality education.
"Please make good use of these tools. We can go on all day to enumerate the features that come with this package. But the point is, at the end of the day, these are only tools. But these are powerful tools that can help magnify the great work that we do here at the university."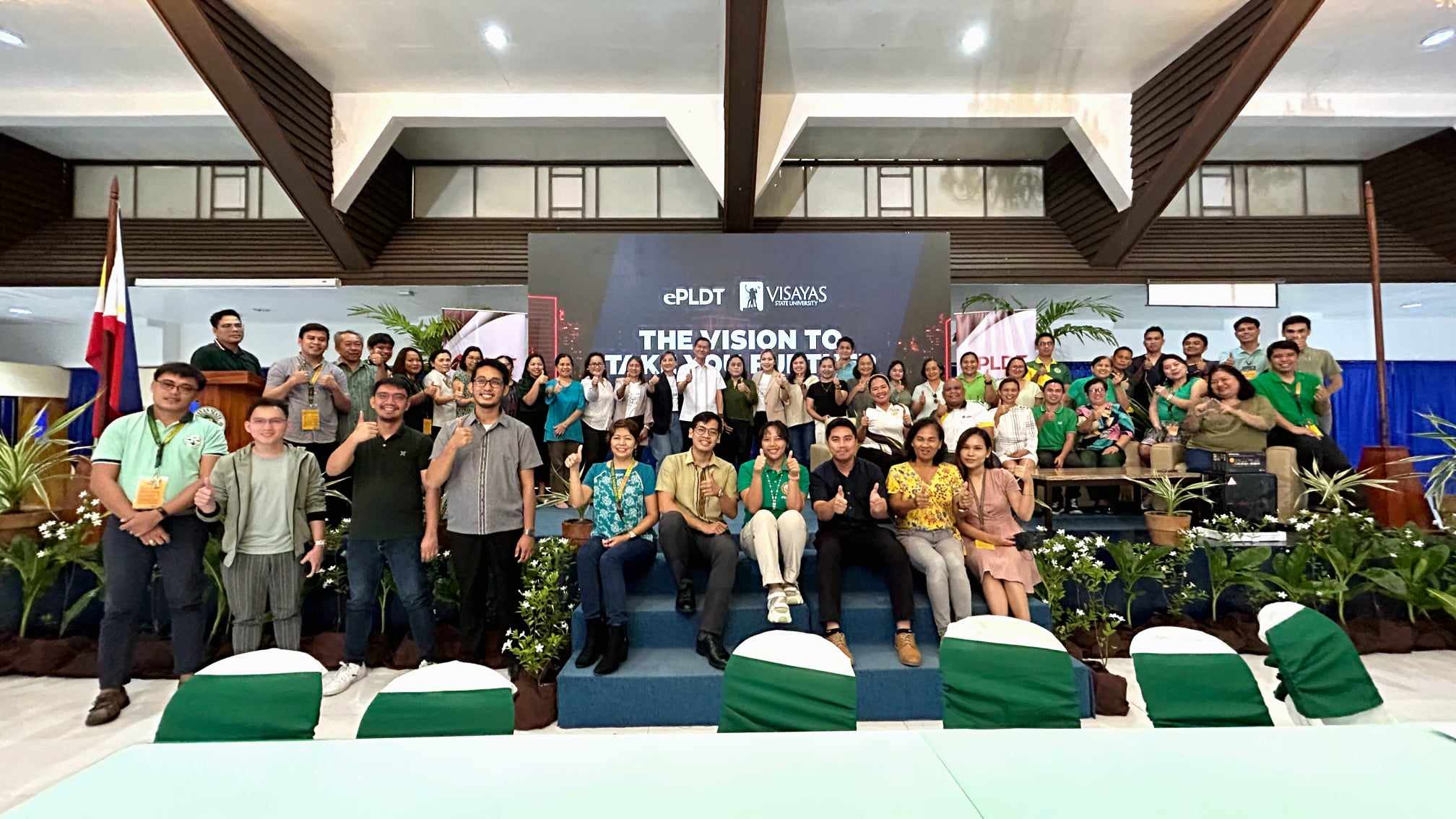 You can replay the joint launching ceremony via the official Facebook page of the university found on this link: https://www.facebook.com/visayasstateu/videos/819262643317829.