VSU partners with Fulbright for greater global mobility in the United States
Details

Written by Ulderico B. Alviola

Published: 04 September 2023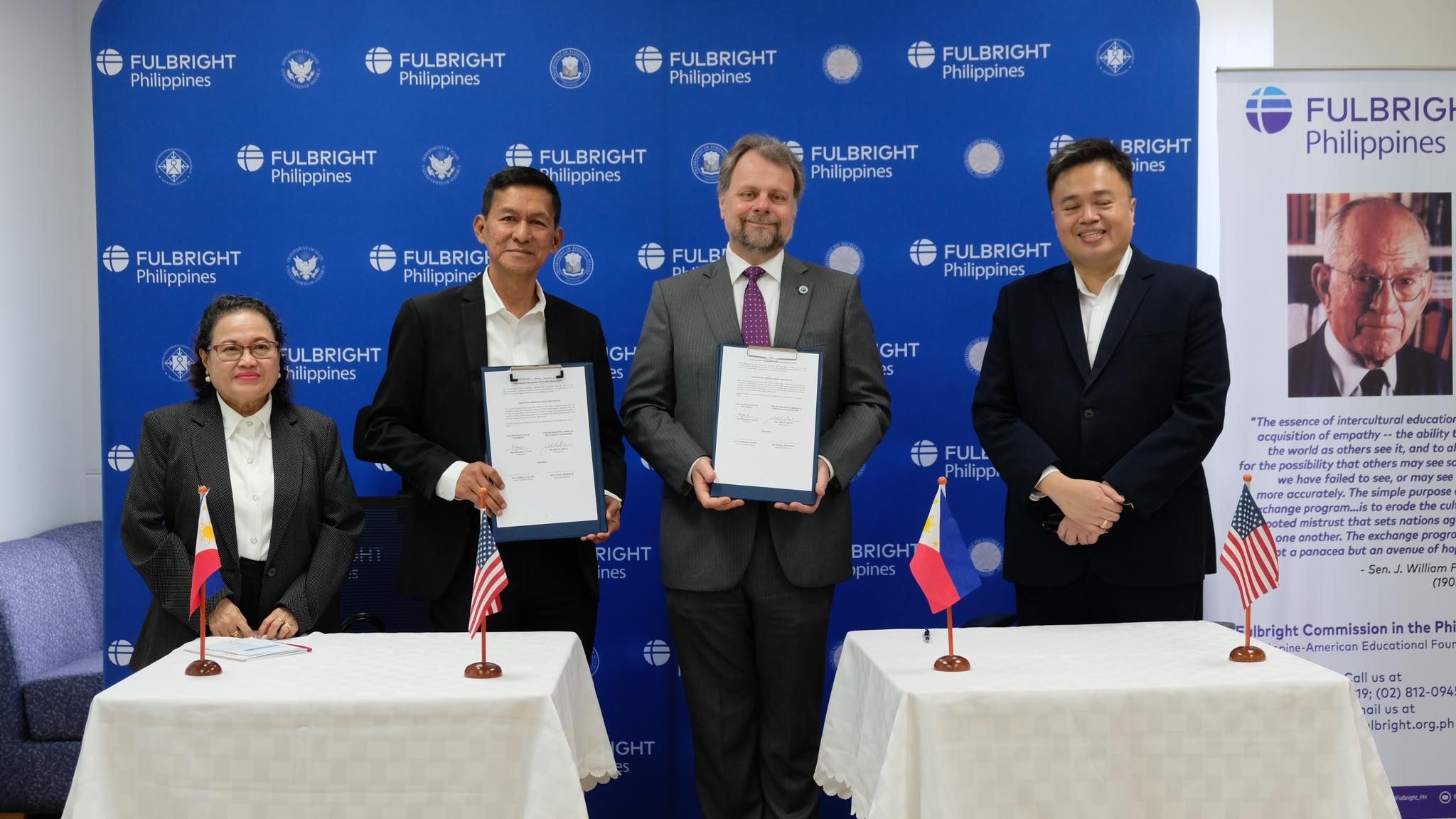 To send more #ProudViscans to study in the United States, the Visayas State University forged a partnership with the Philippine-American Educational Foundation (PAEF) also known as the Fulbright Commission in the Philippines, which is considered the oldest running foreign scholarship program in the country.
Started in 1948, this non-profit and binational commission is sponsored by the United States (US) and the Philippine government with a mission of promoting international education and exchange between the two countries through educational scholarship grants.
This year, Fulbright Philippines celebrated its 75th anniversary. Through the years, it has continued its service in providing grants to many Filipinos and Americans for their graduate degree study, teaching, and research in the Philippines and the US.
Through the efforts of the Dean of the VSU Graduate School Dr. Anabella B. Tulin and the Graduate School Secretary Dr. Catherine Arradaza, VSU was able to connect with PAEF. On August 22, 2023, the partnership was sealed through a Memorandum of Understanding (MOU) signing between PAEF and VSU President Dr. Edgardo E. Tulin together with officials from the University of Mindanao.
This is not the first time that Dean Tulin has been able to connect with a scholarship program partner. In fact, graduate students who were sent to training and short-term courses were because of her continued work for VSU's internationalization program.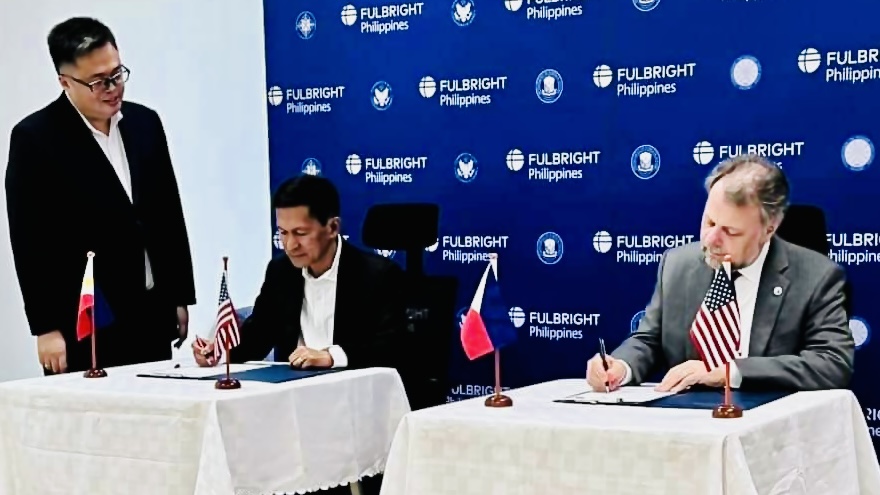 With this partnership, VSU will be able to obtain the Fulbright Scholarship Program to be able to send #ProudViscans to study and conduct research at different prestigious universities in the US. This initiative will entice more research collaborations and build connections that VSU has envisioned through the years.
The Fulbright Philippines offers at least 11 different scholarship grants to Filipino students, teachers, researchers, and professionals. You can check more information here.
"I'm very much grateful to PAEF for partnering with us in VSU to secure more external funding opportunities for our scholars, faculty members, and researchers to study in the United States for graduate studies and other extensive short-course training programs that will equip us for greater global comparability. We need this push so that we can fulfill our targets in internationalization and broaden our network so that we can work with the most prestigious universities, which are mostly located in America," Dr. Tulin explained.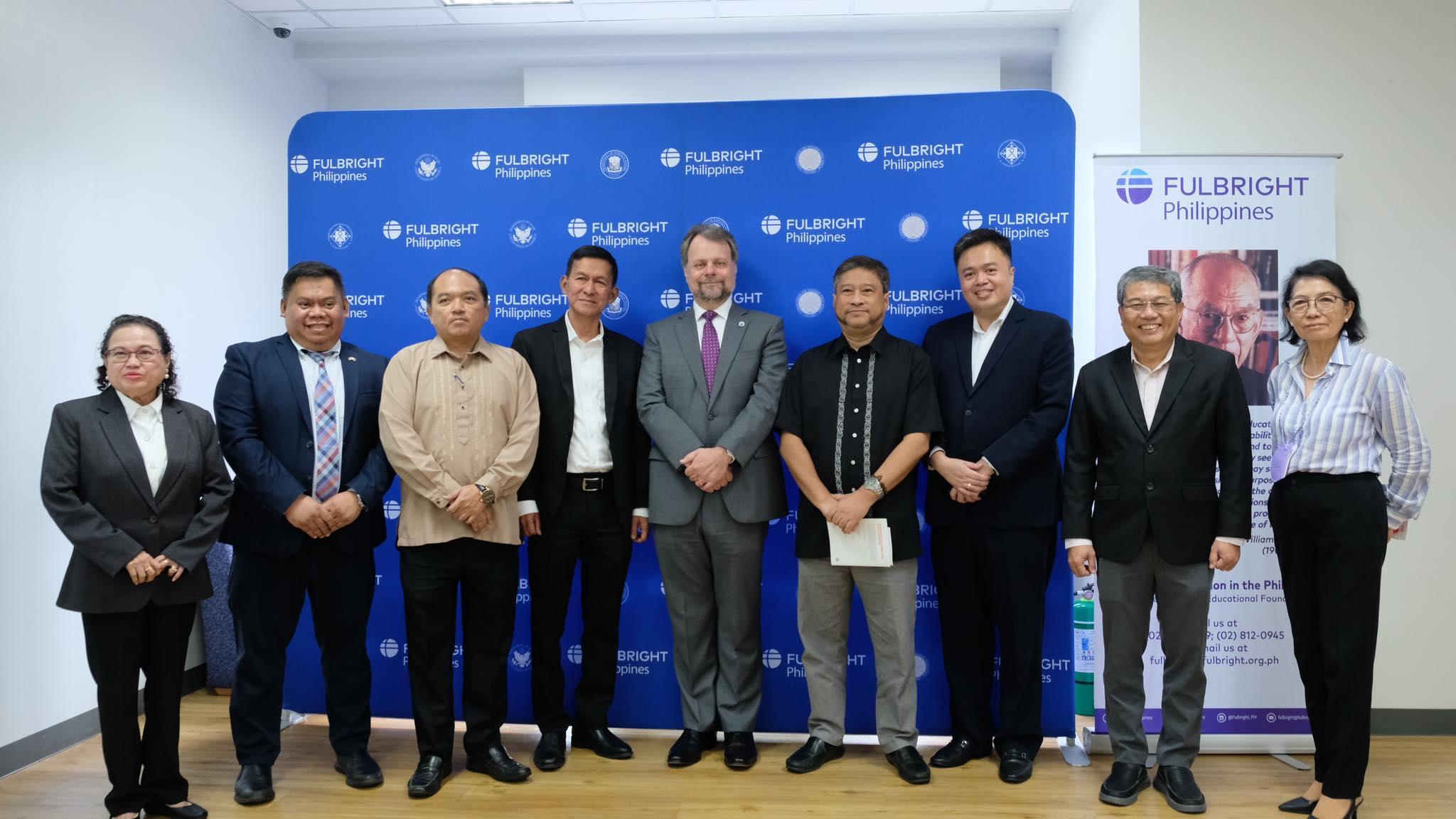 Several current and past faculty members were alumni of Fulbright Philippines. One current doctoral student from VSU is chemistry Assistant Professor Ronald Villaber who is now at the University of Akron in Ohio. He just completed all his coursework and is currently busy doing laboratory experiments to complete his doctoral dissertation.