3 Indonesian faculty hold dialogue with CME on inclusive growth
Details

Written by Marianne C. Bayron

Published: 31 August 2023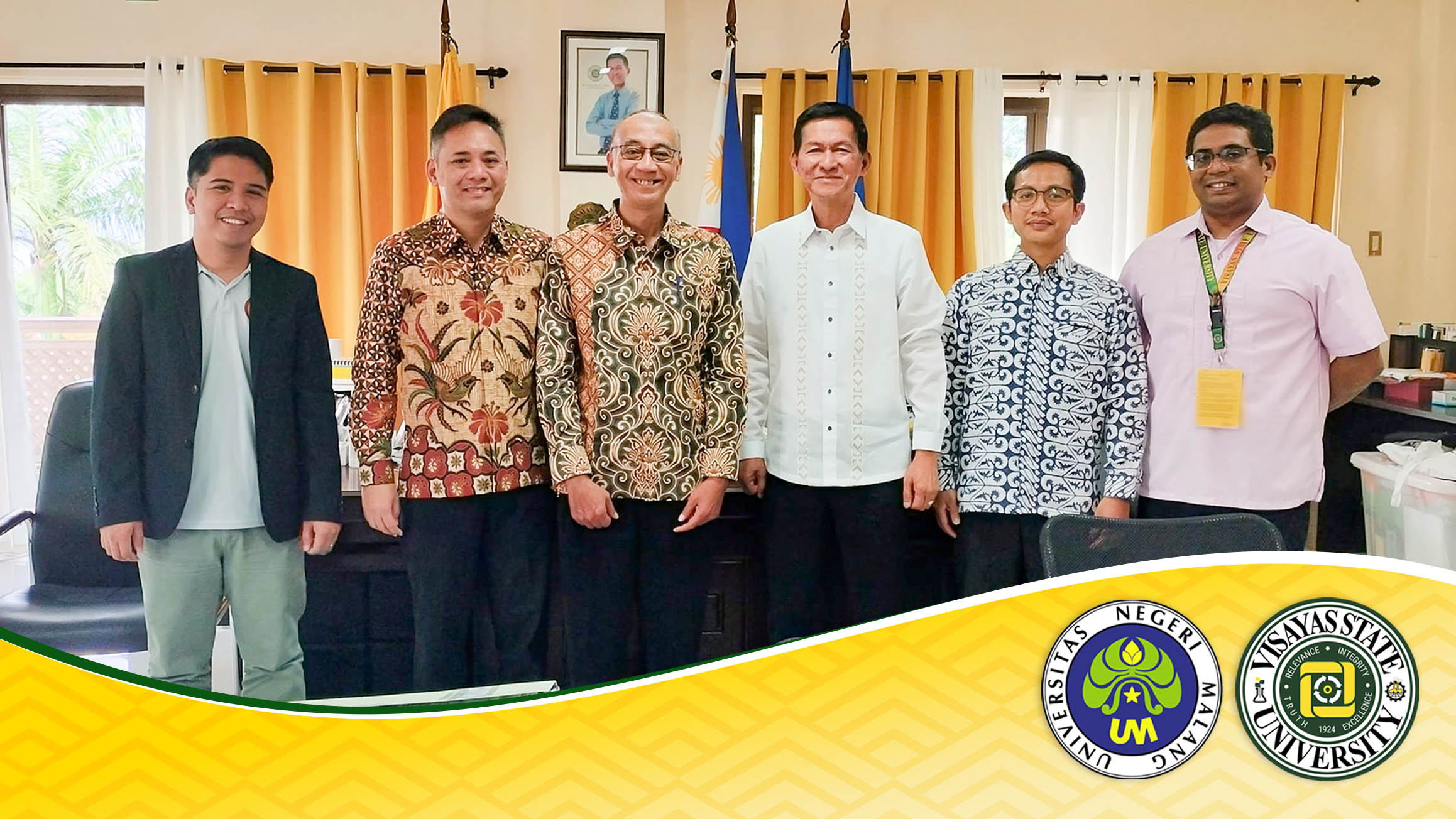 Associate Professor Dr. Agus Hermawan, Certified Forensic Auditor Dr. Eka Ananta Sidharta, and Head of Quality Assurance Mr. Ahmad Fawaiq Suwanan from Universitas Negeri Malang (UM), Indonesia visited Visayas State University as speakers of an event organized by the College of Management and Economics (CME).
Translated as the State University of Malang, UM is one of the oldest teaching institutions in Indonesia and is accredited as one of the A-Class universities by the National Accreditation Board of Higher Education (BAN-PT).
Professor Moises Neil V. Seriño, Ph.D. the CME Dean spearheaded the activity and invited the three international speakers from UM to join the dialogue in sustaining inclusive pathways for growth and innovation.
As guest speakers, Dr. Hermawan and Dr. Sidharta talked about small and medium enterprises (SMEs) digital transformation, while Mr. Suwanan presented the case study of cocoa and mushroom in the political economy of international trade in the agriculture sector. The dialogue was a great initiative to foster knowledge-sharing and collaboration for a sustainable future.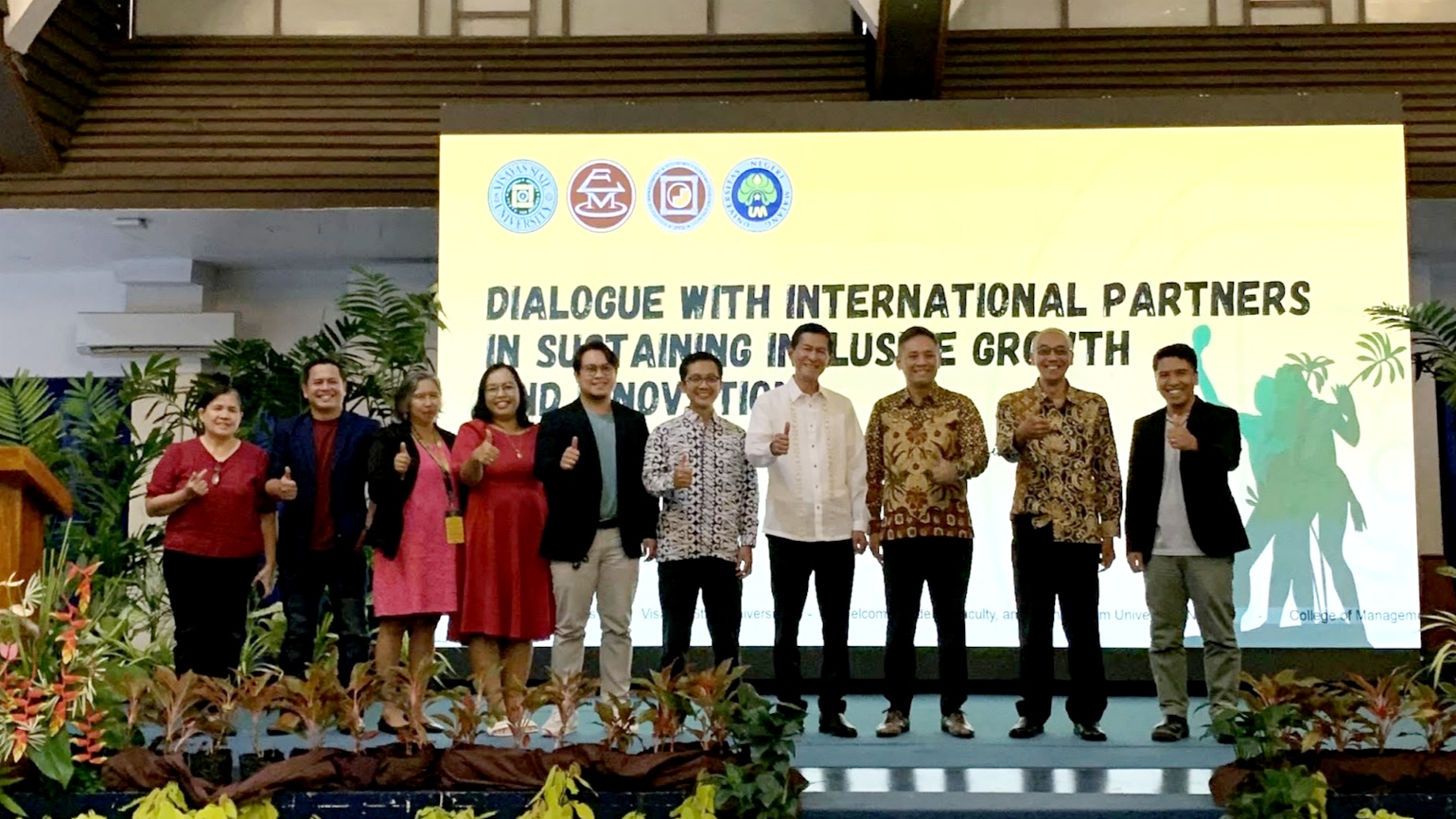 Aside from the speaking engagements, Dr. Hermawan, Dr. Sidharta, and Mr. Suwanan with the CME staff were able to conduct a community service meeting with the Muslim community in Baybay City and went to Cabintan Livelihood Community Association (CALCOA) in Ormoc City.
With their community experience in Baybay, they revealed that they are open to training or educating the Muslim community here in the country for income-generated projects. In Indonesia, they successfully trained a Muslim community on mushroom farming.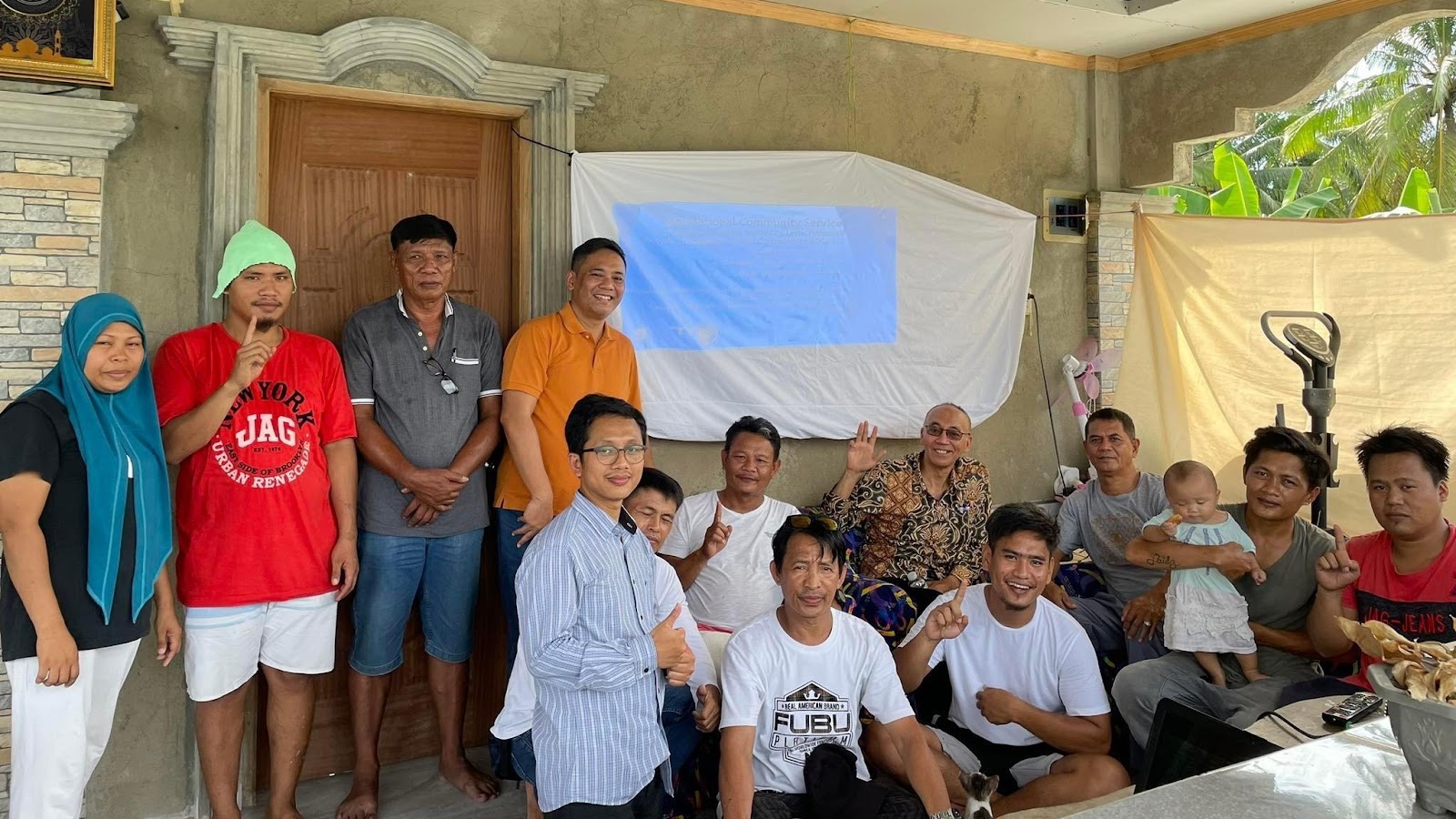 Their three-day visit from August 15 to 16, 2023 was part of the partnership between VSU and UM through the internationalization program of the university. Last June 2023, Dr. Moises Neil V. Seriño and Dr. Allen Glennie Lambert visited UM for academic and research engagements. They serve as resource persons on the curriculum review workshop of UM and present papers at a conference as well.