A #ProudViscan's journey to becoming one of the country's best Mayors
Details

Written by Ulderico B. Alviola and Marianne C. Bayron

Published: 10 September 2023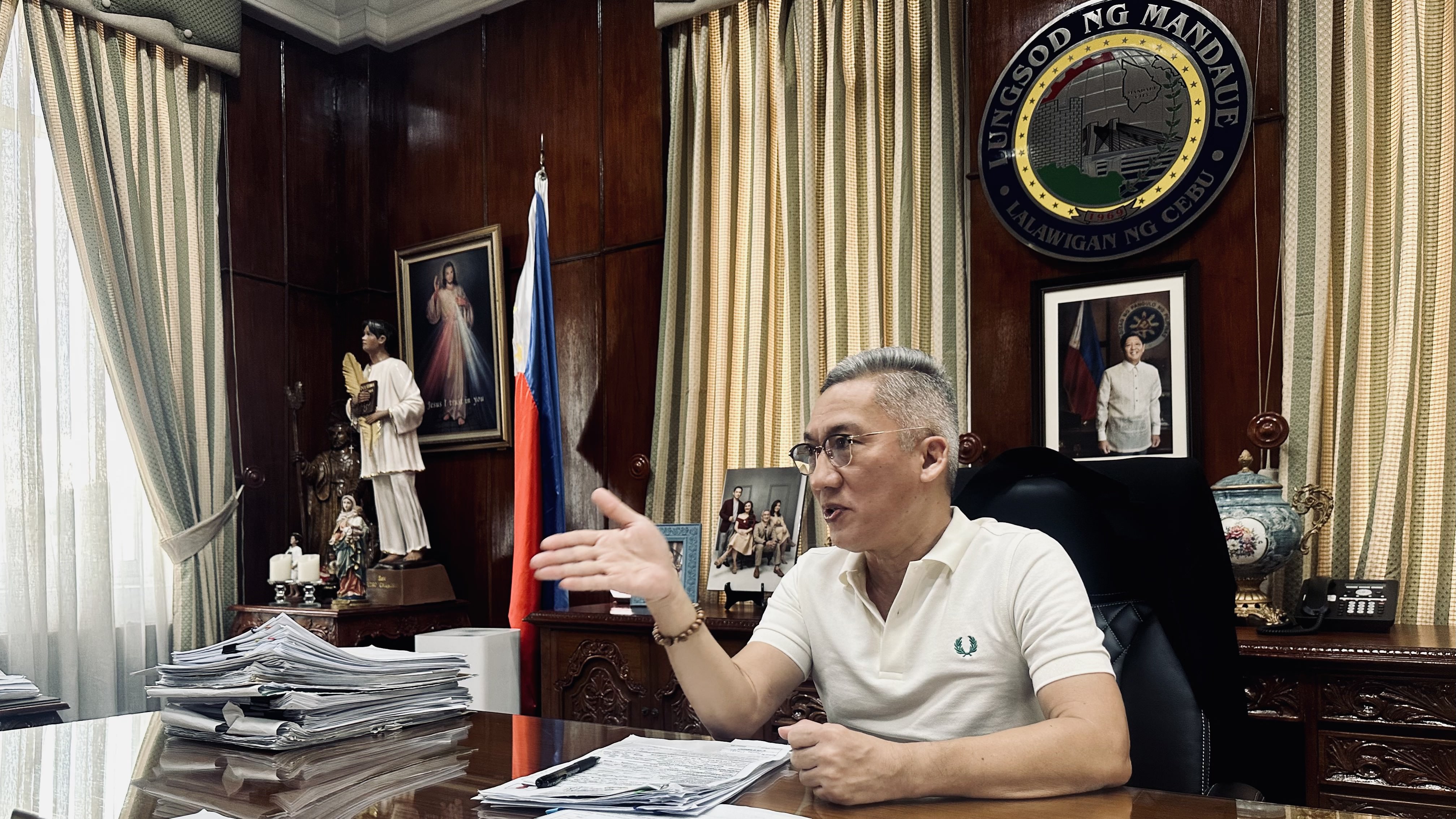 Not only do our #ProudViscans excel in the field of the academe and industry, but one of them is also a dynamic and progressive leader who is steering the development of Mandaue City—a highly urbanized and the richest city outside of Metro Manila according to 2019 data released by the Commission on Audit (COA) in January 2021.
Get to know Mayor Jonas Cabungcal Cortes, an active and well-grounded public servant who hails from Mandaue City. He is a product of the then Visayas State College of Agriculture (ViSCA), now Visayas State University, and completed a degree in Animal Science major in Animal Production in 1987.
In the latest RP-Mission and Development Foundation's (RPMD) independent and non-commissioned "Boses ng Bayan" nationwide survey, Mayor Cortes emerged as one of the most outstanding local chief executives of the Philippines. This same survey found out that the incumbent Mandaue City Mayor enjoys the highest approval ratings from his constituents at 89.7% topping among mayors in the whole of Cebu province.
Yes, we know what you think. How did an agriculture graduate end up leading one of the country's progressive cities and how his education at VSU became instrumental in his success in local governance?

"The academic program instilled in me in VSU and the foundation of knowledge and skills that I acquired from our alma mater were really vital for public service. And you know, because of that, I have learned to analyze complex issues. And well, before we make decisions, we have to consider a lot of perspectives. And those humble experiences I had in ViSCA were so vital in preparing me for the challenges and the responsibility of being an effective public servant," Mayor Cortes said.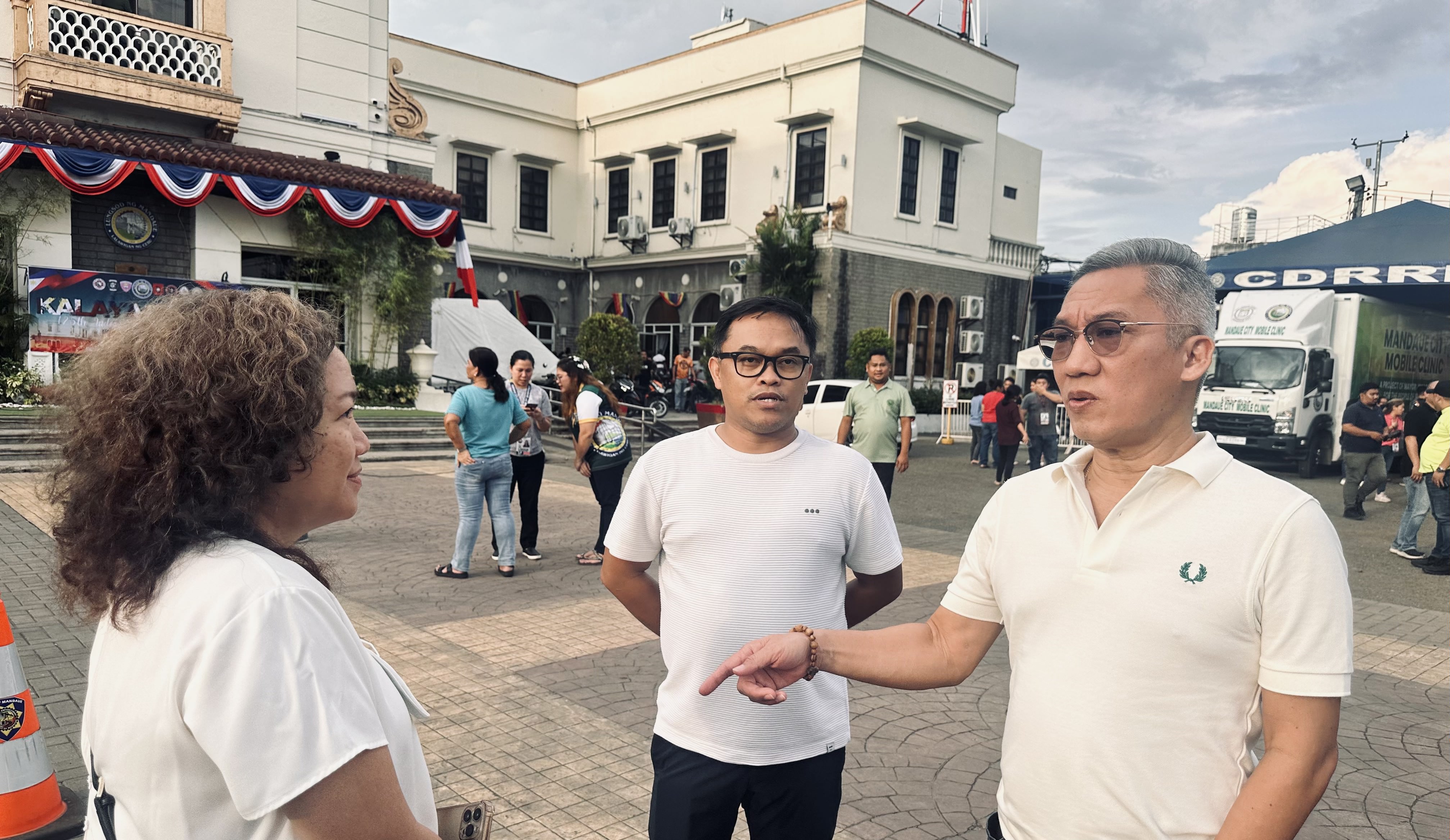 Looking back to his humbling experience at the then ViSCA, the Mandaue City Mayor highlighted how it made him become someone different from what he used to be. From a city boy who had been well-pampered by his family in Mandaue, he adjusted to a no-frills independent life in the countryside and mingled with the sons and daughters of poor farmers and fisherfolk who back then were his dormmates at the Mahogany Men's Hall.
"I experienced independence, away from my family, away from all the love and comfort of living," he shared.
Because of that, he learned the value of independence and found true friendship during his stay in VSU.
"It was in ViSCA that I met true friends. Because you don't have families there and you only have your friends, when something happens to you, they're the only ones who are there for you. So, that really gave me the inspiration to be closer to people coming from different backgrounds. It also allowed me to reflect on the comforts I enjoyed while also having a deeper understanding of how to work your way up despite financial difficulties because this is what I saw with my dormmates and classmates in ViSCA back in those days."
For him, this is the kind of experience that he never gets tired of sharing with his kids right now. He revealed that he usually talked about it to them almost every time because these were life lessons that he acquired only in VSU and would not have been possible if he had chosen to study in Cebu City closer to his family.
In his interview, when asked about his memorable #ProudViscan moment, he shared the time when one of his friends was hospitalized and they helped him with the expenses.
"When something happened to our batchmate, when he was hospitalized at the infirmary, we were sharing his expenses and it was really something and we're so proud of because we helped someone who later became one of my best friends," Mayor Cortes revealed.
But on top of values formation, this #ProudViscan also recalled how he endured the topnotch educational quality of VSU that allowed the university to grow into one of the best science and research-oriented institutions in the Philippines today.
"At VSU, you're trained to be independent not just in life but also in doing your own research project. Here in Cebu, they do their thesis in groups but in VSU, we do it individually and I think that was vital in my personal growth soon as a local politician and leader of Mandaue City. In fact, that's really a big help for me because, in public service, your sense of independence allows you to develop a strong sense of integrity and objectivity. These are very important so that you can make informed decisions that are free from popular pressure that will make you effective in your management of people and their varying needs."
His enduring legacies in Mandaue as a #ProudViscan
Unlike many other public servants who stay more in the confines of their own offices, Mayor Cortes is very hands-on in bringing the government directly to his constituents. He shared that he learned this value from his father who was also a former Mayor of Mandaue City.
Because of this, Mayor Cortes regularly goes around the 27 barangays of his city and sees firsthand the many evolving needs of the community. In this program, he brings with him the different unit heads of the LGU to dialogue with the people so that they can effectively provide basic services to Mandauehanons.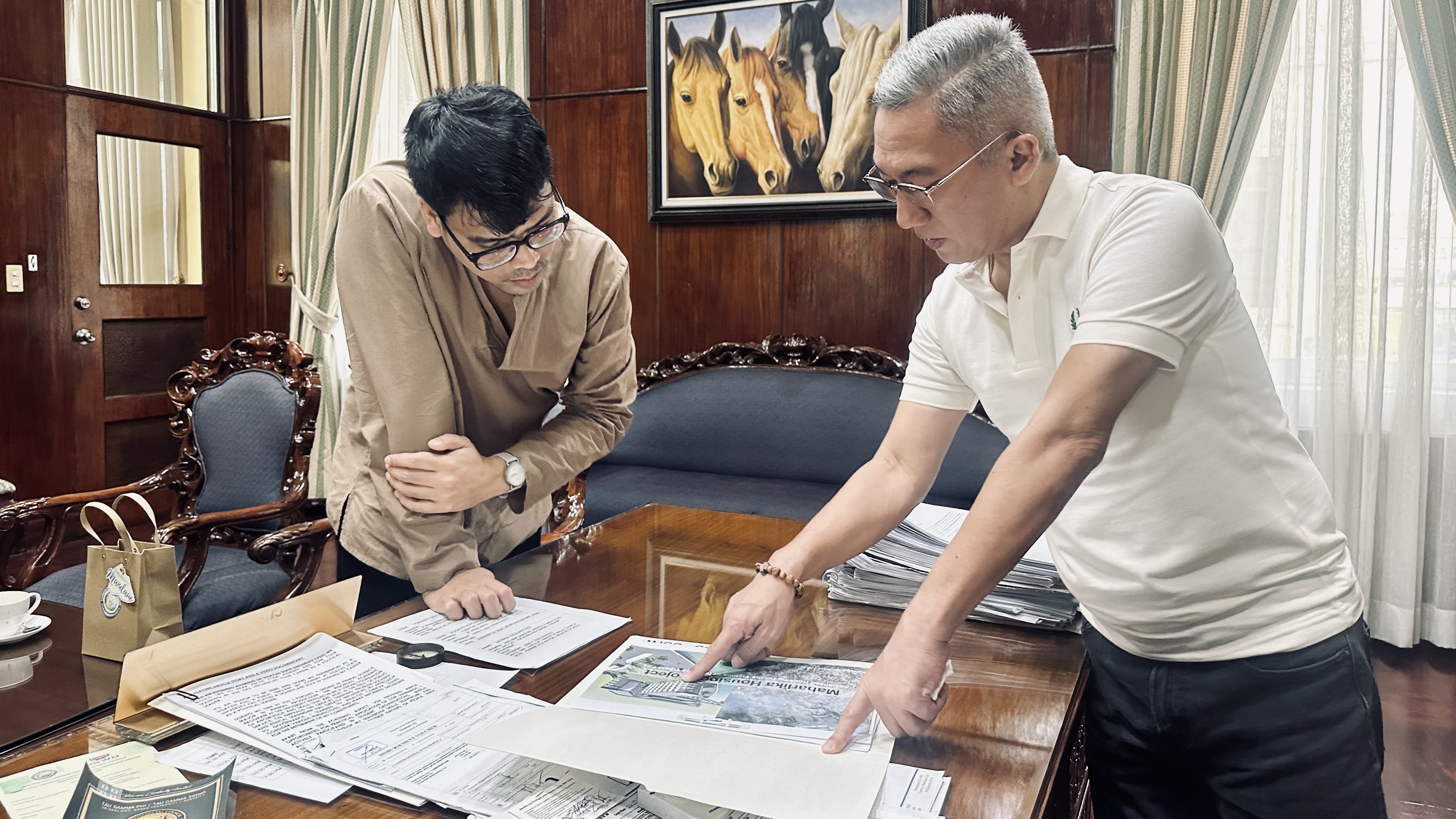 In his first term, he recalled that the major problem of the city was its dumpsite, which was piling up like the smokey mountain in Manila causing public disturbance due to its foul smell. He took immediate action to this problem by closing it and converting it into an eco-learning park where old and young people can appreciate the value of environmental conservation and protection. In this same project, he found a dependable partner from Japan who is helping them turn plastics into alternative fuels.
"Environmental conservation is very important for us who graduated in ViSCA because this consciousness is embedded in everything we do there. So these are things that I make sure of when we pursue projects here in our city. We need to take into account the environmental impacts of urbanization and find creative and innovative ways to solve our existing problems."
Mandaue, which is located at the heart of Cebu province, faces a huge problem of having no space for agriculture. Unlike Cebu City where there are mountainous communities that can be converted into a possible area for vegetable production including other agricultural commodities, Mandaue is located purely within the coastline with 100% of its jurisdiction highly urbanized for various industrial needs.
That's why he claimed that he sees the potential in vertical farming like hydroponics where it does not require a huge area for plant cultivation. As of now, his administration is focusing on a community-based campaign on container gardening.
"We encourage our people to do container gardening. We even teach them to use organic fertilizers and convert biodegradable waste to organic fertilizers. Because you know, by doing so, we lessen the volume of garbage that we are handling. And it's one way of also helping our environment."
Aside from environmental conservation, it was also during Mayor Cortes' administration that the city massively invested in information and communication tools for effective disaster response which is now the envy of many local government units in the Visayas region.
"In Mandaue, we have a digital command center that allows us to see the situation in almost all major areas and thoroughfares of our city. This is very important in providing an immediate response in times of natural disasters and other emergencies. It also allows us to monitor the traffic situation including occurrences of flooding."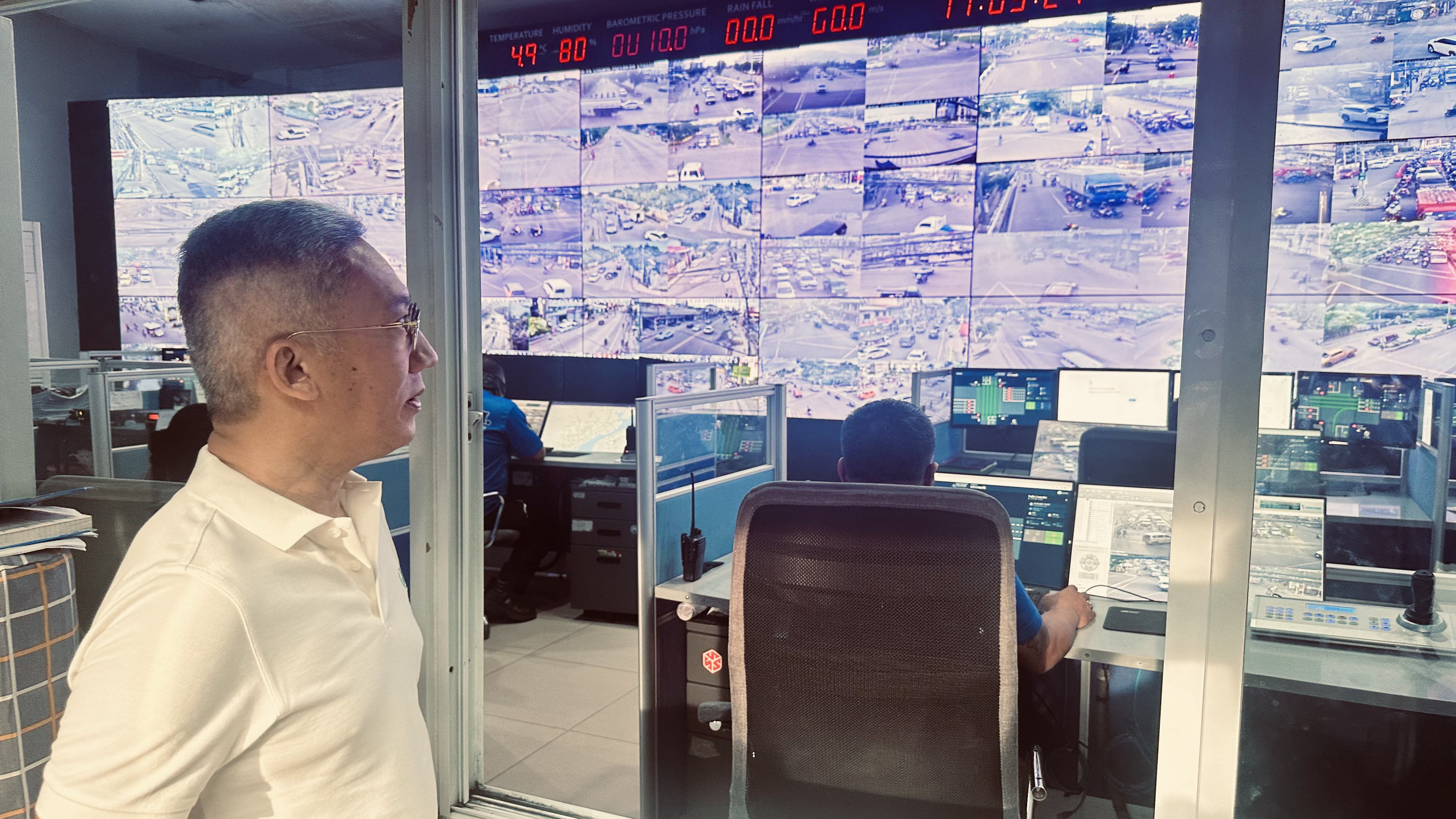 In terms of social development and inclusive change, the incumbent Mandaue Mayor was also among the first local chief executives to prioritize and legislate a comprehensive ordinance that seeks to protect the gender rights of the LGBTQIA+ community.
He did this despite the pressure from many local religious leaders who aired their concerns about the implementation of this local ordinance. However, the Mayor insisted that this is a needed policy that will empower an important marginalized community in his city.
Another legacy project that Mayor Cortes is currently pushing is on socialized housing. His approach to doing this is different because instead of pushing people away from the city, his vision is to relocate them inside Mandaue so that the beneficiaries will not be driven far from the many opportunities they can only get from living within the city.
"We are building socialized housing within our own city so that we can make use of them as potent manpower who will provide various services in our ever-growing economy. We plan to put this up near our proposed new Mandaue City Hall which we plan to build in the current location of the Cebu International Convention Center."
The Mandaue City Mayor added that they are currently working on the purchase of this premium location from the Cebu Provincial Government to utilize a potent area for mixed commercial and vertical housing facilities.
With all these humble accomplishments, Mayor Cortes has this advice for his fellow #ProudViscans:
"Embrace and make use of your education as a powerful tool to influence positive changes in our community. You need to focus on doing things that will benefit other people as leadership is not about our own personal gain but it's more about helping others, touching them, and improving their lives for nation-building," he concluded.