RAATI Team declares VSU ROTCU as the regional champion
Details

Written by SMCLemos

Published: 05 March 2015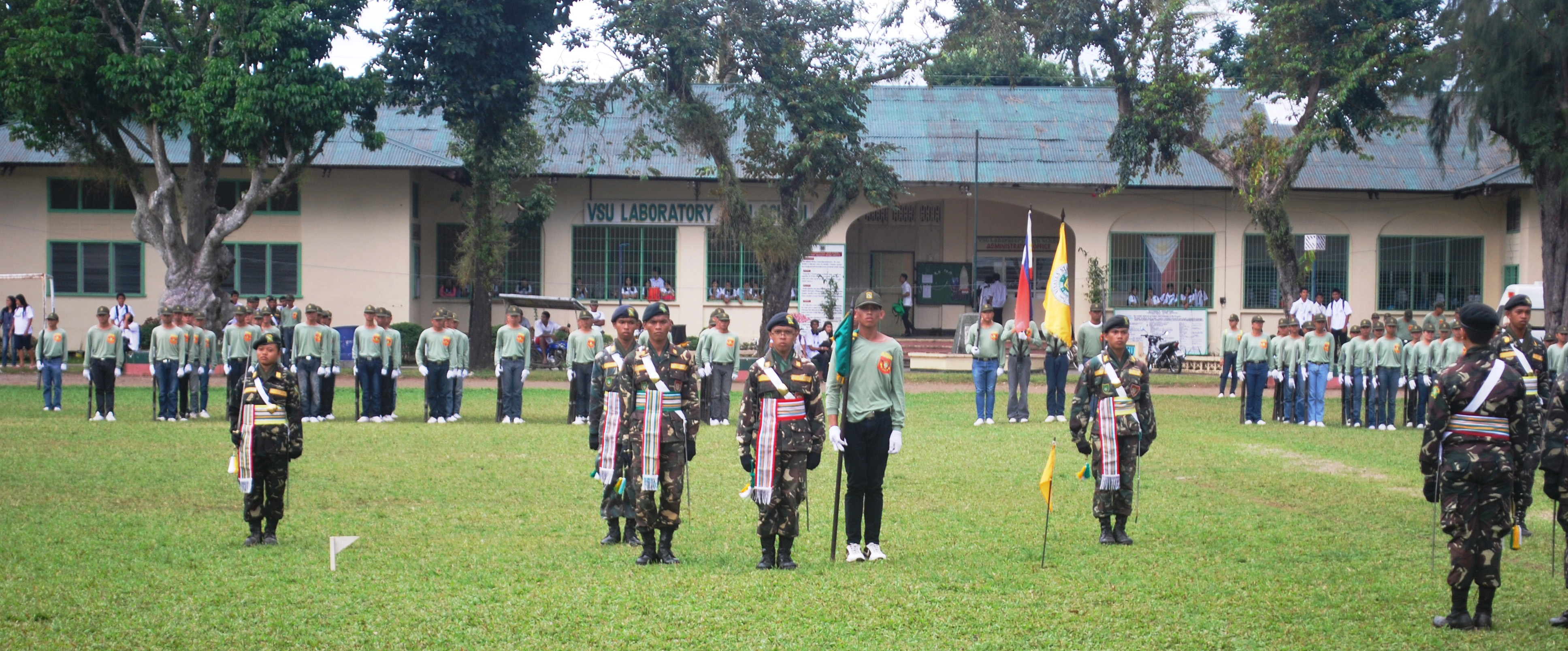 The Regional Annual Administrative and Tactical Inspection (RAATI) Team for school year 2014-2015 led by Colonel Ricardo M. Colina, INF (GSC) RET PA, hailed the VSU ROTCU as the regional champion in the 2015 RAATI held on February 23, 2015.
The VSU ROTC Unit with Colonel Leo A. Valdez, INF (GSC) PA, Commandant, was evaluated as to the training development received by the VSU cadets in the military service to produce a "capable future reserve officers" of the Armed Forces of the Philippines (AFP). The RAATI Team paid a courtesy call and was welcomed by VSU President Dr. Jose L. Bacusmo and the rest of the VSU officials.
In his message, Col. Colina explained that this year's tactical inspection observes the following objectives: determine the existing condition of the activated ROTC units in terms of administration, personnel, training facilities, training aids, equipment and support extended by the school authorities; evaluate the degree and quality of training attended by the ROTC cadets vis-à-vis performance of army personnel assigned in the ROTC Unit; measure the degree of administrative efficiency, training management, proficiency and quality of training and education attended by the corps of cadets; determine the basic performing ROTC Unit in the region as a basis for awards and recognitions; and determine the extent of support provided by the school whether the ROTC funds are judicially utilized. All of these, according to Col. Colina, will be inspected fairly and religiously.
The VSU cadets and cadettes under the leadership of Cdtt/Col. Michelle J. Vanzuela, Corps Commander, underwent a battery of tests which include rank inspection, company drill, administrative inspection, military stakes, and field demonstration.
The other members of the RAATI Team were: Col. Leo A. Valdez, (Vice Chair), 1Lt. Clemente C. Arteche, M/Sgt. Bianny T. Isip, M/Sgt. Ramero C. Merin, M/Sgt. Bernardo C. Flores, and M/Sgt. Ricardo V. Cabrera. SMCLemos