Informational
College of Industrial Technology and Engineering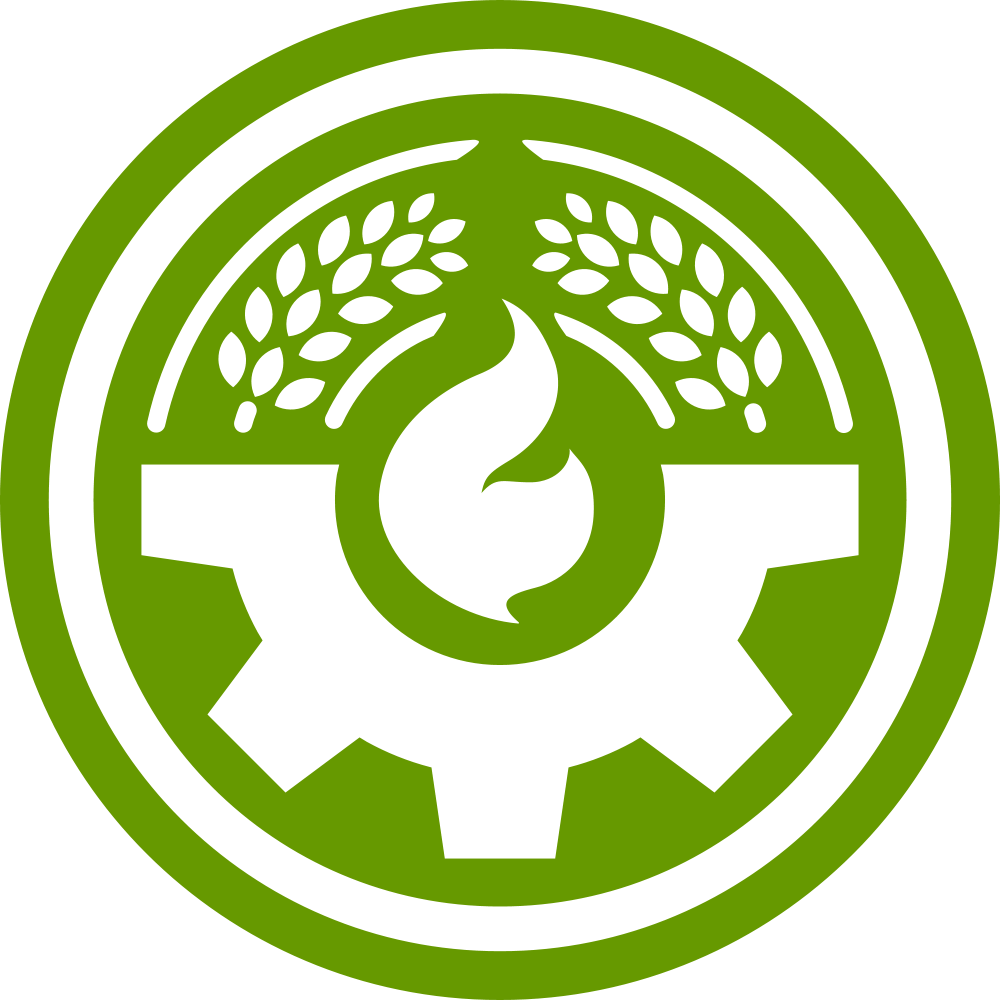 VSU-Isabel is located in the progressive town of Isabel, Leyte, which is 76 km northwest of the VSU Main Campus.
It was established on June 20, 1971, as Isabel Rural High School by virtue of the Republic Act 4583. Seven years after its inception, the school was converted into Isabel National Agricultural and Vocational School (INAVS).
The establishment of the Leyte Industrial Development Estate, a Special Economic Zone that has the Philippine Phosphate Fertilizer Inc. (PhilPhos) and the Philippine Associated Smelting and Refining Corporation (PASAR) has spurred the flourishing of the industries in the locality. The then vocational school responded by expanding its curricular programs to include post-secondary education in computer technology, automotive technology, elementary and secondary education, mechanical and industrial engineering, agri-business, and industrial electricity, in addition to the secondary vocational education curriculum, to meet the labor demands of the fast booming industries in the locality.
The school was integrated into the Visayas State University in 2000 as the College of Agri-Industrial Technology. The College had opportunely responded to the demands for competent and committed teachers, skilled industrial and mechanical engineers, information and computer technology experts, and agri-entrepreneurs. In 2008, the College was renamed College of Industrial Technology and Engineering since its curricular offerings were in response to the needs of industries.
College of Veterinary Medicine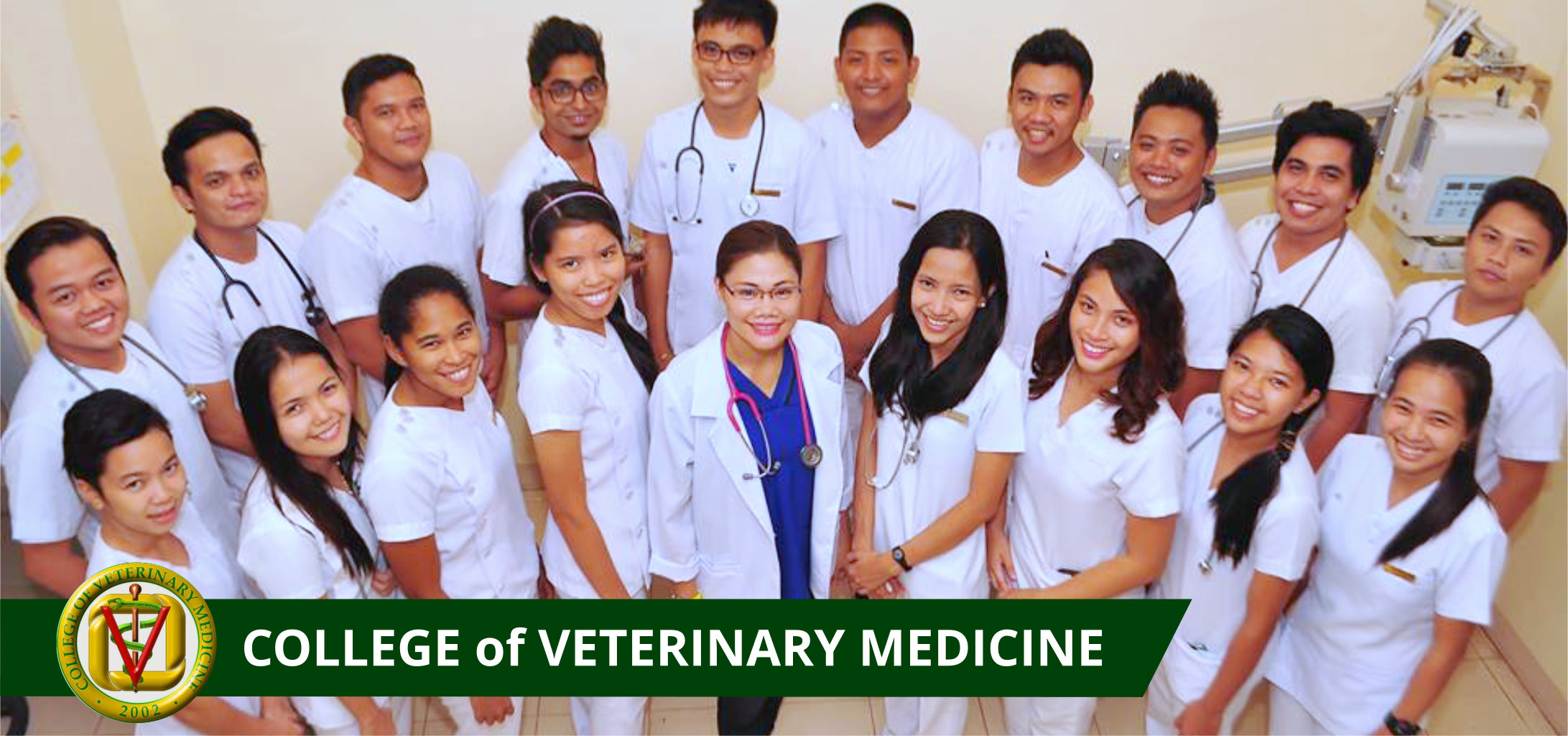 The College of Veterinary Medicine offers a six-year degree program in Veterinary Medicine to mold aspiring individuals to become licensed vets who have the passion to provide care for animals. The College is equipped with adequate laboratory and teaching facilities to deliver quality training. Learning is provided in different modalities including lectures, hands-on, field practice, case studies, and research. Students are trained to be interactive and self-sufficient to become successful veterinarians in the future.
In 2012, CVM attained a Level II Accredited Status from the Accrediting Agency for Chartered Colleges and Universities in the Philippines, Inc. (AACCUP). CVM is also a veterinary and laboratory services provider. The CVM's extension team delivers rapid response to clients to solve animal health problems.
---
Research and Development Focus
Survey on the Prevalence of Selected Animal-Borne Zoonotic Bacterial, Fungal, and Parasitic Agents and Associated Risks Factors
Scoping Study on Zoonoses in Eastern Visayas
Unravelling Lungworm Infection, an Emerging Threat to Ruminant Industry in Leyte: An Epidemiological Study
Identifying Opportunities for Improving Success in Artificial Insemination of Carabaos in PCC-VSU Impact Zones
Reducing attrition in smallholder scavenging chicken systems by Newcastle disease vaccination and improved nutrition in rearing chicks: a randomized field trial of Project 4 (Improving livestock production system in marginal uplands) under the CHED-PHERNet Funded Program of Enhancing Farm Productivity and Environmental Quality in Climate Change Vulnerable Marginal Uplands of Eastern Visayas
Development of Herbal Drugs for the Management of Common Strongyle Worm Infection in goat
Increasing Pre-weaning goat survival through Novel Kid Strategies, Component 1: Packaging and Promotional of MCM Dewormer towards Commercialization
Phenotypic Characterization of Non-Descript Breeds of Local Horses, Goat, Pigs and Chicken in Region VIII


College of Arts and Sciences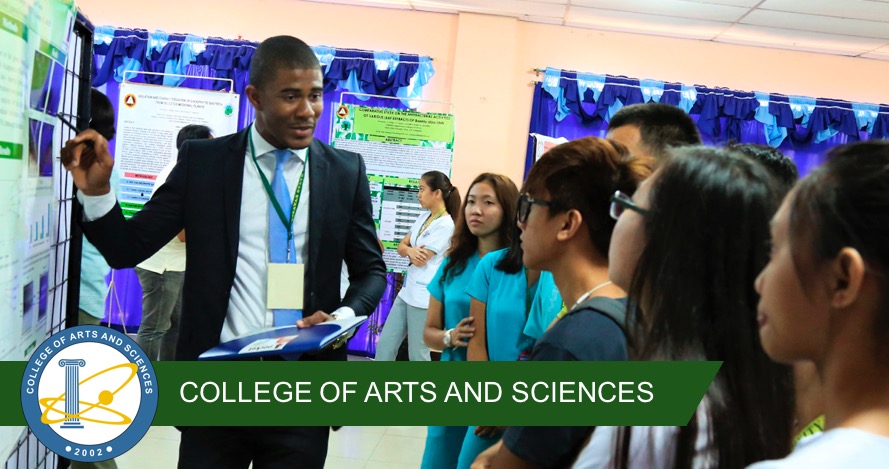 The College of Arts and Sciences is composed of five academic departments, namely, the Department of Biological Sciences (DBS), Department of Pure and Applied Chemistry (DoPAC), Department of Mathematics, Physics and Statistics (DMPS), Department of Liberal Arts and Behavioral Sciences (DLABS)Department of Computer Science and Technology (DCST).
Vision, Mision & Goals
---
Degree Offerings
Bachelor of Science in Biology with majors in:
Marine Biology
Botany
Ecology
Master of Science in Language Teaching
Bachelor of Science in Statistics
Bachelor of Science in Agricultural Chemistry
Bachelor of Science in Chemistry
Bachelor of Science in Biotechnology
Master of Science in Botany
Subcategories