In time for VSU-CAT, Viscans tutor SHS students in nearby town
Details

Written by Jamie Faith de Veyra

Published: 24 February 2020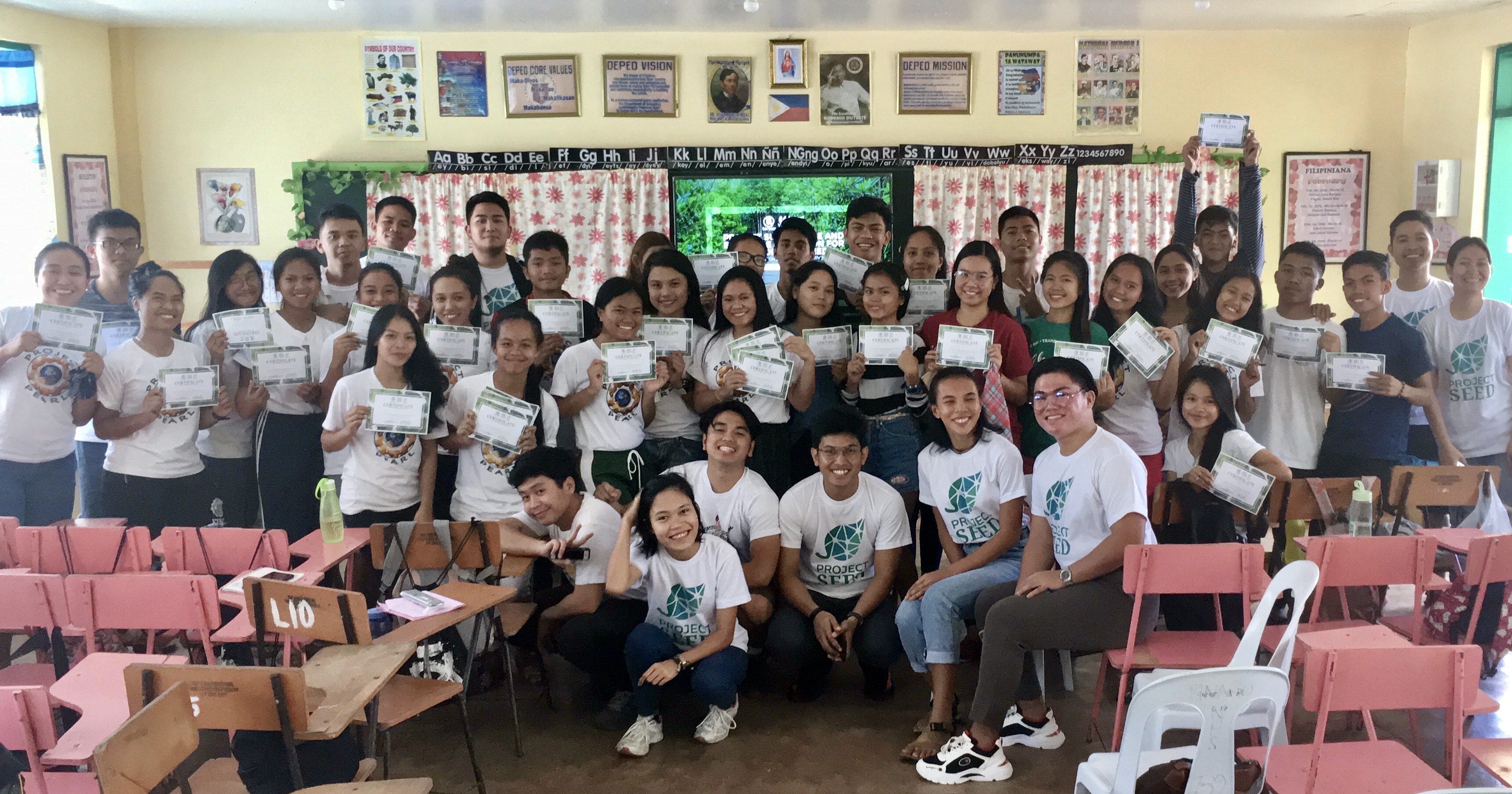 Seeing the disadvantage among incoming freshmen from far-flung and rural high schools with the growing number of state universities holding entrance exams, a band of Viscans spearheaded a project aimed to help disadvantaged communities get a better shot at higher education.
VSU students Allen Glen Gil, Joyce Gopio, Aira Gavan, Jawrence Casupang, Felix John Amestoso, and Maria Lague started an initiative dubbed the Sustainable and Equitable Education for Development—or Project SEED.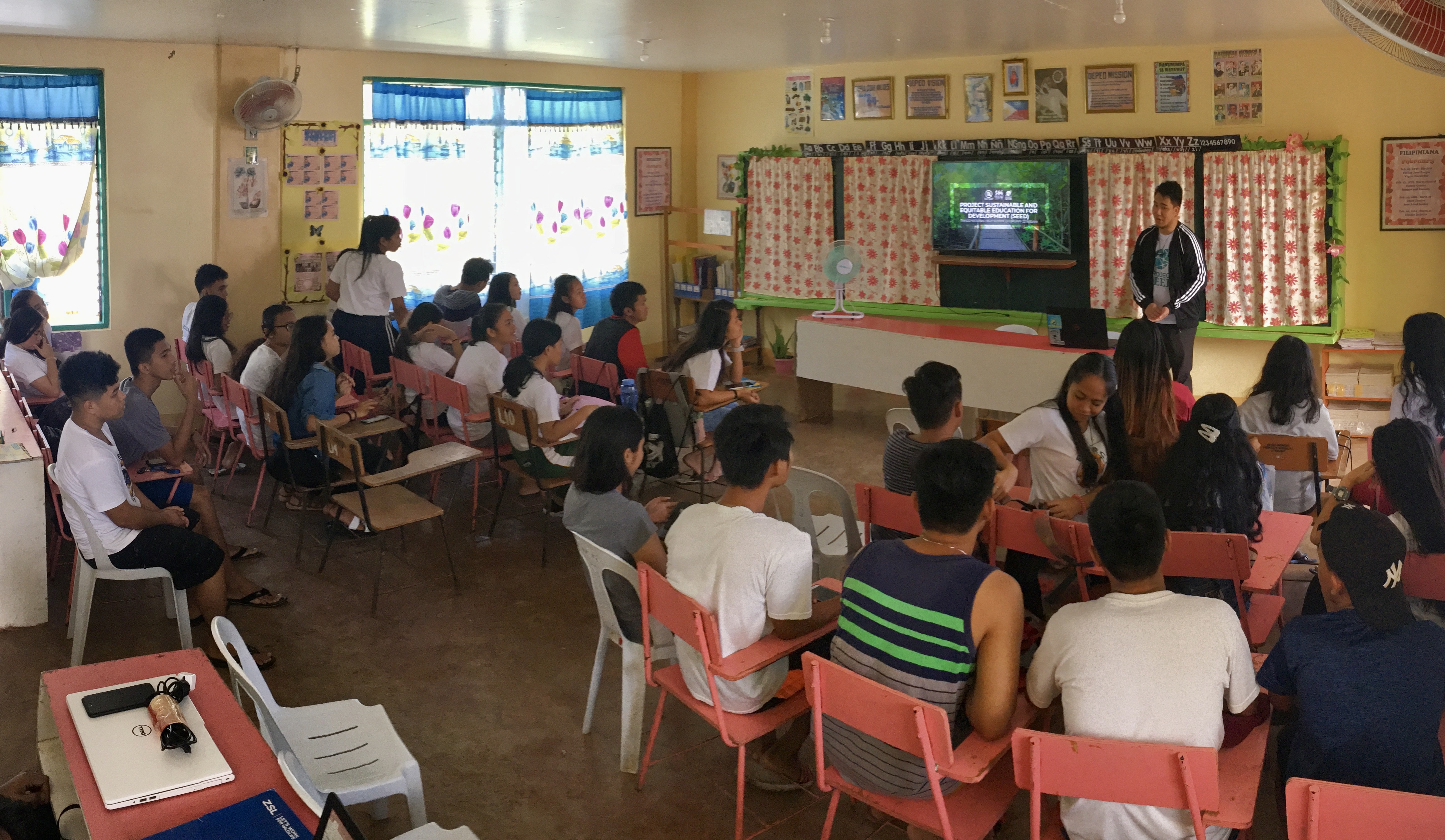 The mission? To tutor senior high school students from rural areas to prepare for college entrance exams, like the VSU College Admission Test (CAT). In exchange, they must plant native tree seedlings in their community.
"Through the implementation of the Universal Access to Quality Tertiary Education Act, SUCs all over the country have now adopted entrance examinations, and have limited slots in accepting students. This has actually created a disadvantage to the upcoming university students from rural and far-flung senior high schools. Most of these students lack the technical resources and the financial means to effectively prepare for the exam, as compared to those students from urban senior high schools," Gil said.
True to the objective of making education available to everyone for a sustainable environment, the tutorial integrates lessons on environmental conservation, climate change, and youth action towards sustainability with the general education subjects: Math, Science, and English.
"Project SEED was established with the belief that equal access to education is essential towards achieving sustainable development and environmental conservation. This is because the underlying cause of most environmental problems such as deforestation, illegal wildlife trade, and other exploitation of our natural resources, is due to poverty. And since education is a powerful tool in uplifting communities from poverty, therefore it can also be an indirect way to also address and reduce exploitive and unsustainable human practices," Gil explained.
"Through this, Project SEED is planting both figurative seeds in the minds of the students and actual physical seeds in the environment, which hopefully will help create a better, more sustainable Philippines in the future," Gil quipped.
Project SEED tutorials have been held in Tinago National High School in Inopacan, Leyte, during the Saturdays of February.
According to Gil, they hope to expand to other communities in need of supplemental entrance exam tutorials.
Project SEED is a collaboration between youth organizations Terrestrial and Aquatic Restorations by Students Immersed in Environmental Reforms (TARSIER) and Youth Leaders for Environmental Action Federation (YLEAF). Their adviser is Charlindo Torrion, who also heads VSU's Department of Meteorology.