To the VSU Class of 2021: A Letter of the University President to Graduating Viscans
Details

Written by Edgardo E. Tulin

Published: 31 August 2021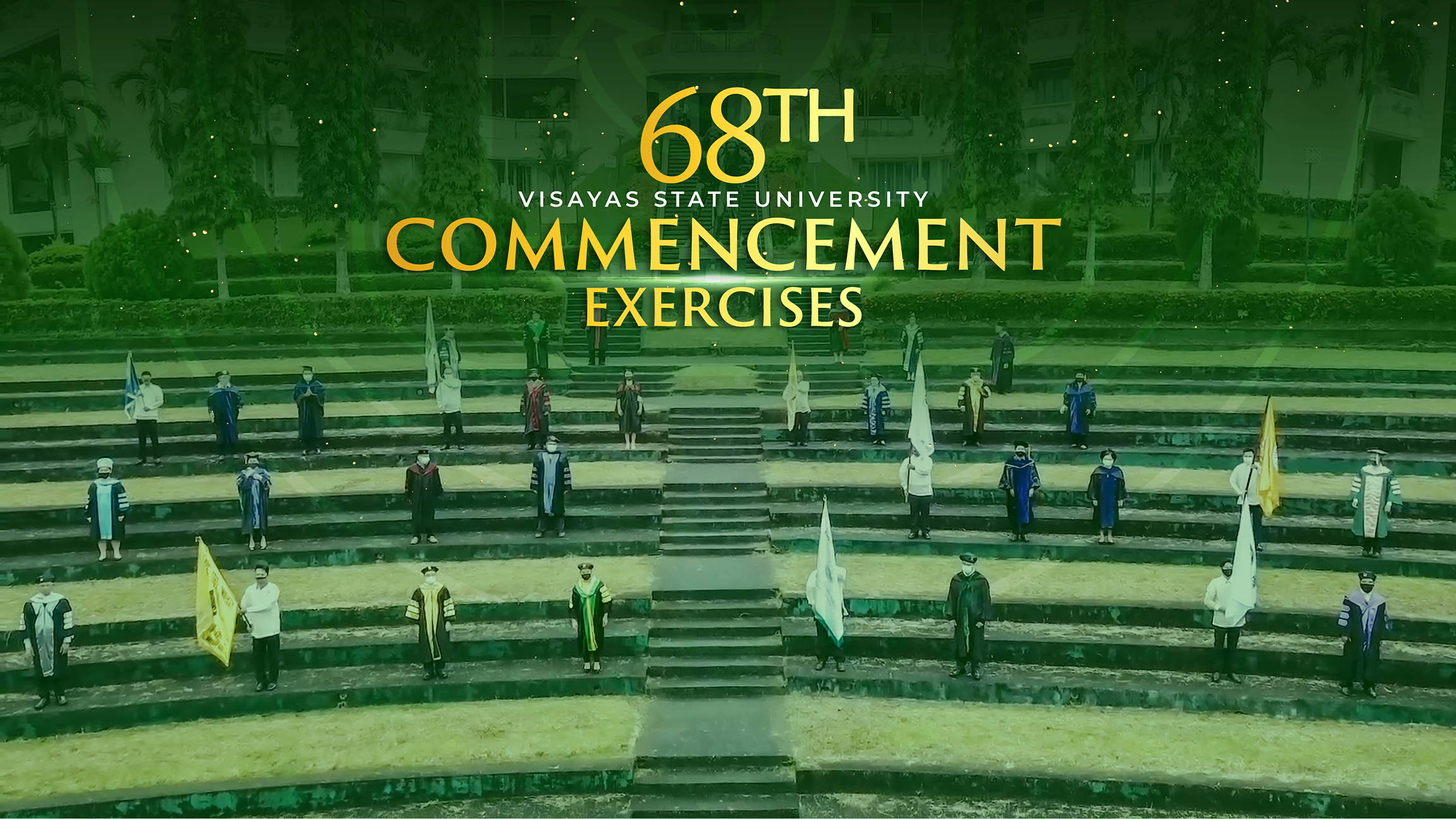 My dear candidates for graduation of the VSU system,
As early as now, let me extend my warmest congratulations to your success. You've made it through even at the most difficult of times.
It's been almost a year and a half into the COVID-19 pandemic. Not in our farthest imaginations did we expect things to go this way and for you to graduate this way. By now, you've already grown attuned to the idea of a virtual graduation.
Here at the university, we are looking forward to your graduation too. Last year, we pulled off a virtual event. Although it was not perfect, it was our honest attempt to honor the graduating class, pushing the boundaries of our abilities to do multimedia productions. We learned much from the first ever virtual VSU graduation and we will definitely build upon the lessons for your upcoming ceremony.
In the approved academic calendar, your graduation is scheduled on September 10, 2021. However, some things are beyond our control, like the rising COVID cases in our localities. These setbacks are hindering us from getting the necessary preparations done as scheduled.
So we are moving the broadcast of your virtual graduation on September 30, 2021 at 2:00 o'clock in the afternoon. This will be available in the official Youtube channel of the Visayas State University with a simulcast at the official Facebook page of VSU.
We have bold plans to make your graduation as grand as we can. You can count on us—from my administration's officials, to the deans, heads, and faculty, and our ever active production teams—to see it through.
My request is for you to do your part too: your video submissions in particular. No school has been able to match that part of our virtual graduation. And it's all because of the participation of our graduates. And your other contributions, like your tribute photos and your scenic shots on campus, which will form special parts of the program. Please submit them soon so those in-charge can process them sooner.
For now, let us hope and pray that we will be spared from the ravages of this pandemic, and that we can hold your virtual graduation at the soonest possible time.
Please keep safe.