Announcements
The University Student Services Office (USSO) is announcing the schedule for the entrance scholarship examination for the school year 2014-2015.

Requirements:
1.) Accomplished application form (available at the Testing Center)
2.) Testing Fee of Php100.00
3.) School ID (for inspection only)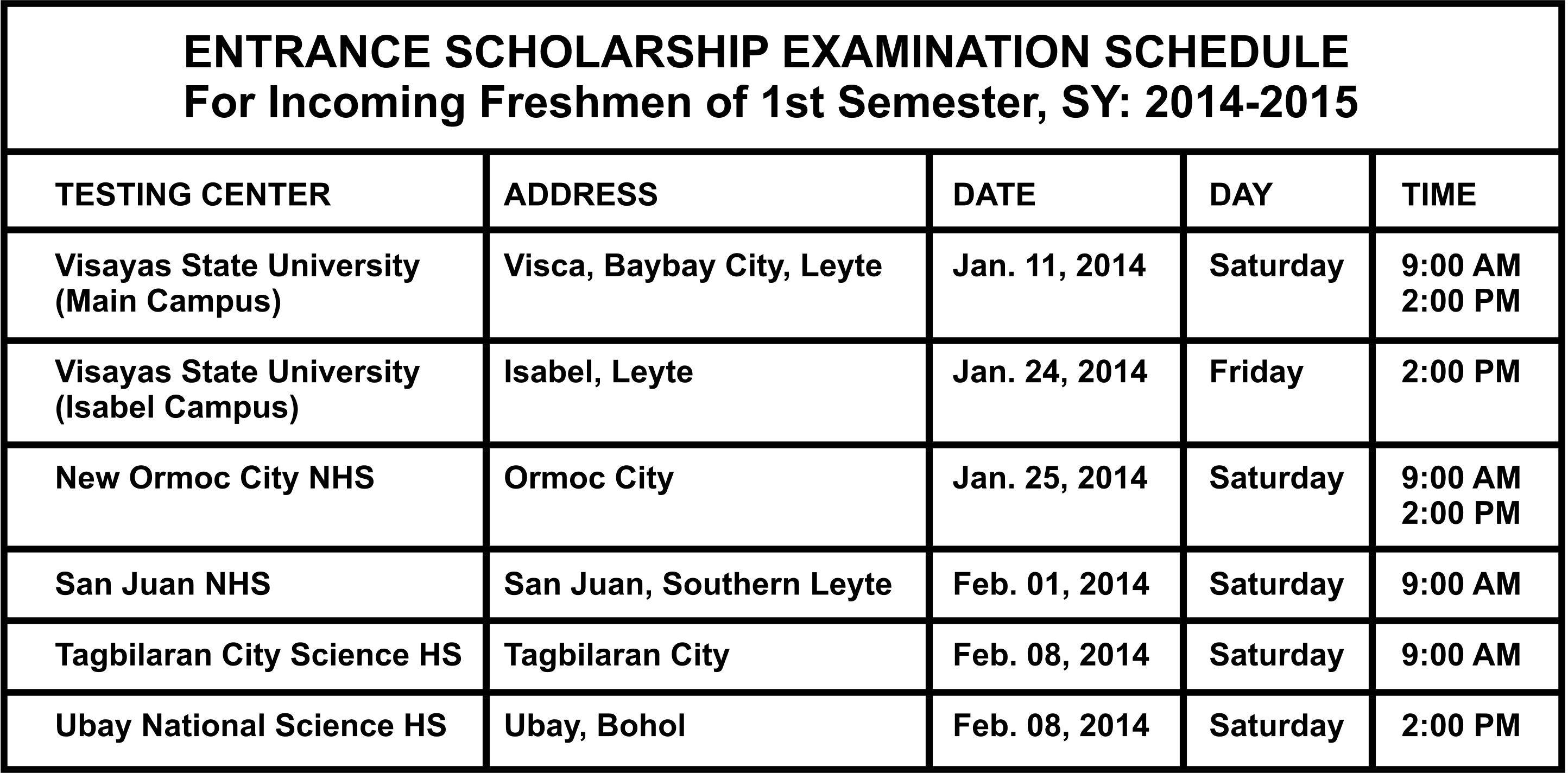 NOTE: This entrance examination is not a requisite for incoming freshmen to enroll in the University. Anyone can enroll to his or her desired degree program. This examination is only for those who would like to avail of a scholarship privilege.
For more inquiries, please see the Admissions Office at the USSO.
The VSU Alumni Community Relations Office sells #iloveVSU tshirts to help needy VSU students.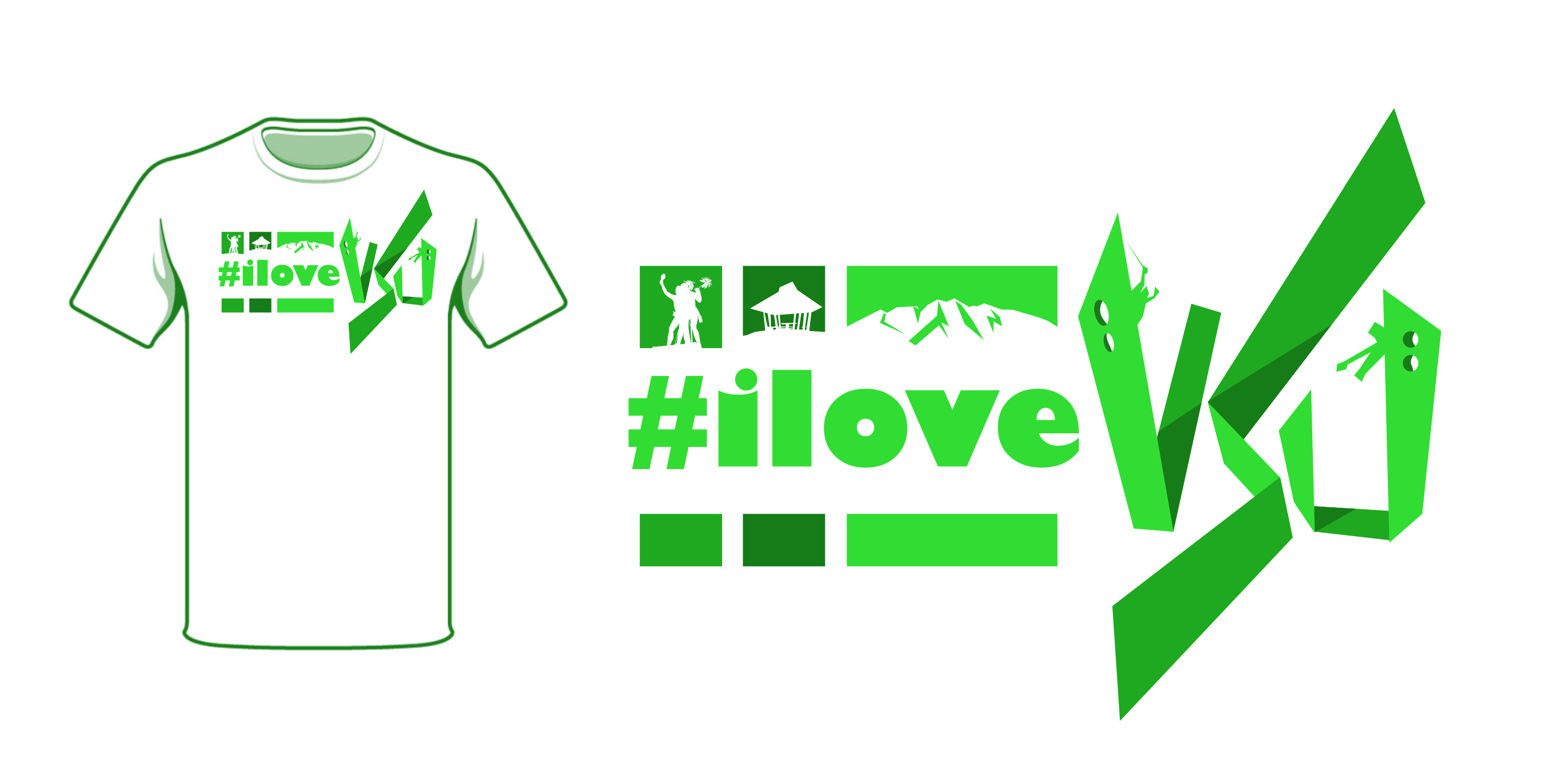 T-shirts are available in white, black, yellow and other colors starting from P200.00. Here's the order form: https://docs.google.com/a/vsu.edu.ph/forms/d/1r44lBWmgJimNoAhu5SOHYgniyQEiHsPXIoMpw2gzJhE/viewform
ACRO also decided to channel all proceeds of paintings sold until January 2014 to VSU Yolanda relief efforts.
Read: After Yolanda: Help shape back dreams
For more information or direct orders:
Supertyphoon Yolanda (International Name, Haiyan) is expected to enter the Philippine Area of Responsibility (PAR) tomorrow and make landfall late Thursday. Its course will heavily cross the Leyte, Samar and Bicol Regions. VSU is taking all necessary measures to ensure the safety of its constituents, mitigate the risks and minimize the damage that Yolanda will cause.
Read more ...
An This email address is being protected from spambots. You need JavaScript enabled to view it. email address? What for?
You may have wondered what the fuss is about. You already have a Yahoo or a Gmail account. No need. But here are five reasons why having a university webmail account matters:
Read more ...
Segregate at source, no littering, no burning.
The VSU Office of the President announces new policies about the proper disposal of solid waste in the university October 2, Friday.
OP Memorandum no. 55 series of 2013 outlines in seven points the main policies that VSU will implement immediately. This memo comes after the VSU Biodegradable Waste and Plastic Reduction Committee "has been created to conduct consultation meetings with different sectors of the VSU community."
These are the basic rules that are covered in the memo:
Secregate at source. Everyone must segregate their solid wastes to a) biodegradable and b) non-biodegradable. The catch: the garbage men will not collect unsegregated waste.
Provide your own trash bins. You must take care of it too, like properly covering it to "prevent waste scavengers" from it.
Food and kitchen waste may either be thrown as biodegradable waste, or use it yourself as compost. Or the university can use it at our composting facility.
No littering anywhere in the university.
The university will recycle whatever can be recyclable: either brought to our Material Recover Facility or turned over to junk dealers.
No burning of solid wastes.
There will be a garbage collection schedule (see attached memo).