VSU Vet Med students land first place in nat'l quiz show
Details

Written by ELTBestil

Published: 02 February 2017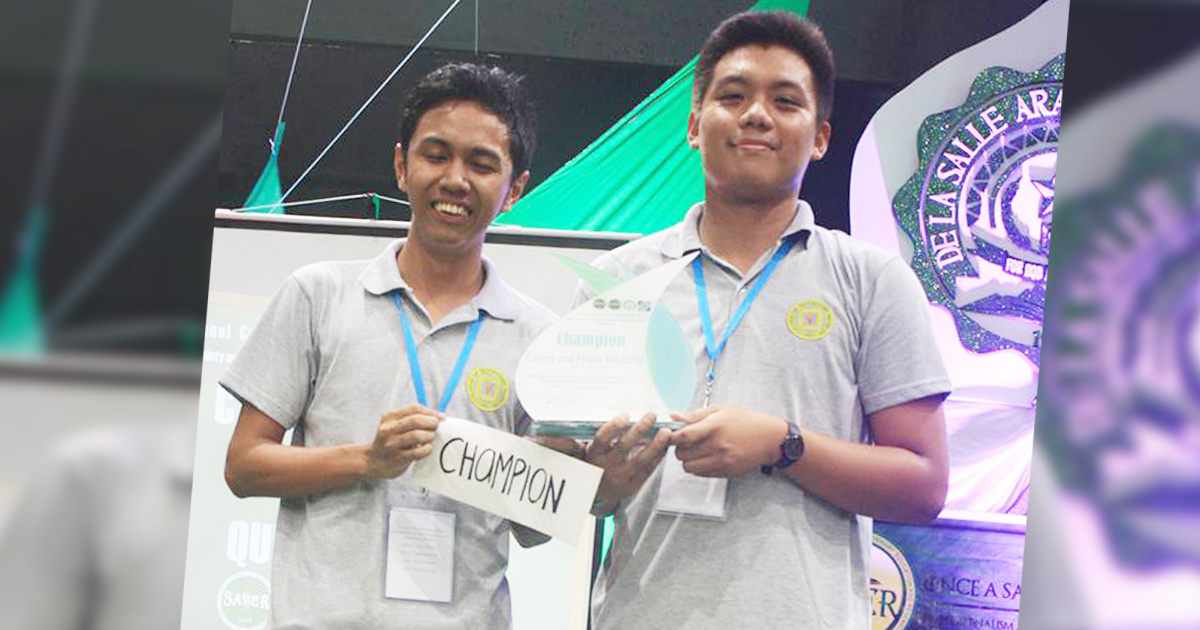 Two VSU Veterinary Medicine students won first prize in the Canine and Feline Medicine Quiz Show during the 13th National Congress of Veterinary Medicine Students (NCVMS), February 1.
Mark Joshua Cortes, a fifth-year student, and Wilfredo Andico Jr., fourth-year, bested the teams from 20 Veterinary Medicine schools in the country in the competition held at the De la Salle Araneta University (DLSAU), Malabon, Metro Manila.
Cortes and Andico were accompanied by their adviser, Dr. Carl Leonard Pradera, an instructor at the College of Veterinary Medicine. They received a cash prize of PHP3,000 and a plaque.
VSU constituted two teams to compete in the Quiz Show. The team of Nannette Joy Bercades, sixth-year, and Perkin Charles Ong, fifth-year, was also among the top ten teams who qualified for the Difficult Round.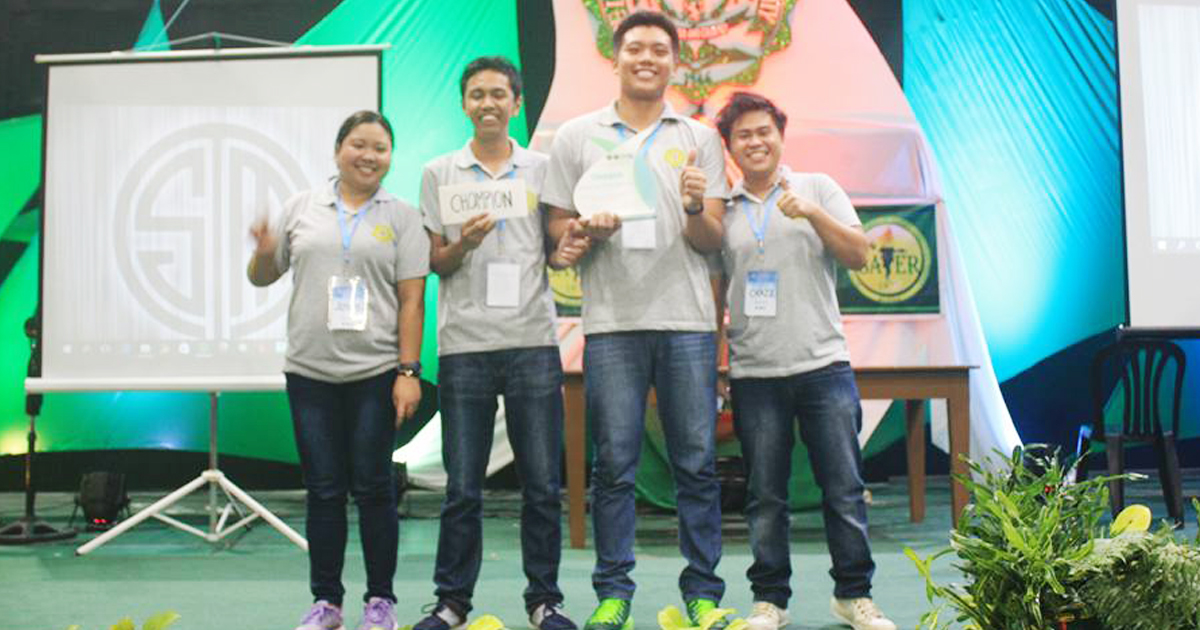 From a tie-breaking question among the teams from VSU, University of the Philippines Los Baños, and Central Luzon State University, the team of Cortes and Andico emerged as champion.
NCVMS is an annual gathering of veterinary medicine students and faculty in the Philippines. With the theme, Building bridges and breaking barriers, the congress featured quiz contests, seminars, and teambuilding activities which will conclude on February 3.
The quiz show was sponsored by the student-run SAVER Organization at DLSAU.