VSU joins Sen. Pia Cayetano's 'Futures Thinking' initiative; gets 5 million to make root crop industry future-ready
Details

Written by Ulderico B. Alviola

Published: 28 January 2021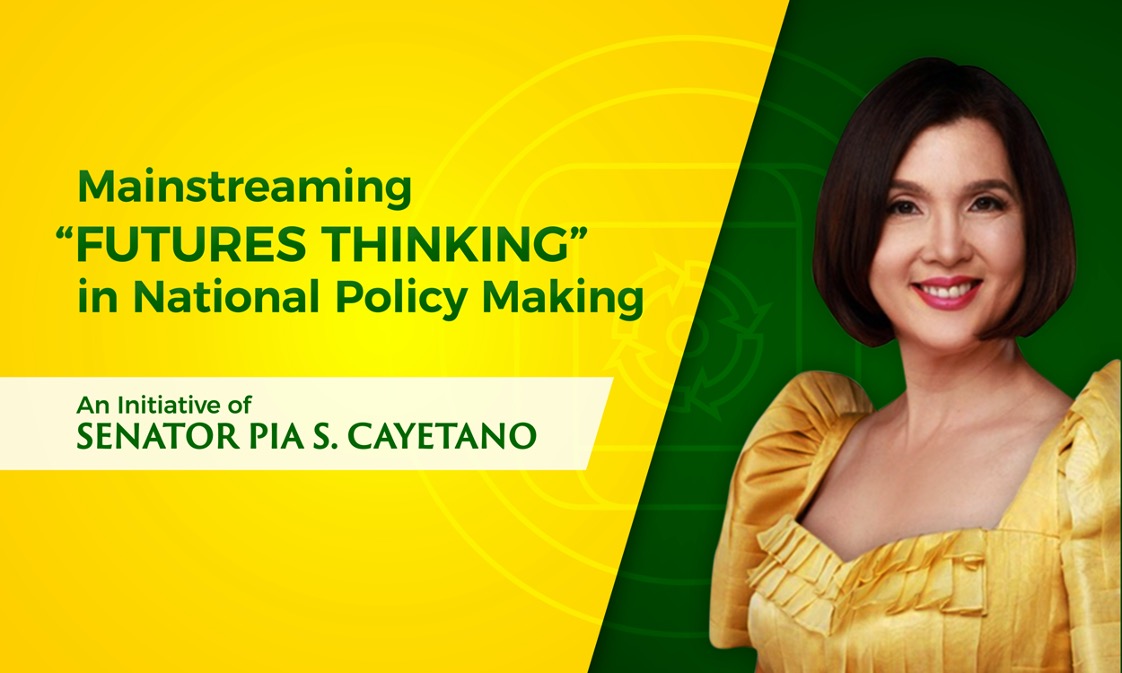 To prepare the university for future crises and emergencies that may happen in a post-COVID world, the Visayas State University is taking an active part in the 'Futures Thinking' initiative, spearheaded by Philippine Senator Pilar Juliana "Pia" S. Cayetano.
'Futures Thinking' is a scientific method of informed reflection on the major changes that will occur in the next 10, 20 or more years in all areas of social life, including education.
According to the Organization for Economic Cooperation and Development (OECD), this approach uses a multidisciplinary way to pierce the veil of received opinion, and identify the dynamics that are creating the future.
Launched on May 12, 2020, the project aims to mainstream the 'Futures Thinking' mindset in national policy-making in the Philippines as a tool for effective planning during and after the new normal.
Applied to VSU, this mindset will help our university officials to analyze post-COVID outcomes based on available technologies and intelligence worldwide.
The Office of Senator Pia S. Cayetano downloaded a funding grant to VSU, amounting to 5 million pesos, which shall be allocated for the capacity building and field implementation of this project.
Readying the root crop industry for the future
On January 12, 2021, VSU President Edgardo E. Tulin held a virtual meeting and project orientation with some core project partners of this initiative.
Joining Dr. Tulin in the virtual meeting were Mr. Shermon Cruz, lead futurist and trainor of the Philippine Futures Thinking Society (PhilFutures), Dr. Lizan E. Perante-Calina, the Senior Vice President and the Dean of Graduate School for Public and Development Management of the Development Academy of the Philippines (DAP), and Mr. Noel De Guia representing the Office of Senator Pia Cayetano.
During the said meeting, it was agreed that PhilFutures will assist VSU to embark in the development of a futures-informed and foresight-driven food futures research agenda including a strategic action plan that is specifically designed for the improvement of the local root crop industry.
Moreover, PhilFutures will help VSU develop its in-house Futures Research Team among selected key officials who will be part of this pioneering project.
VSU chose root crops as the commodity of focus for this 'Futures Thinking' initiative, because this undervalued crop can be optimized to empower poor and underserved communities in Eastern Visayas and beyond.
Aside from that, VSU also houses the country's foremost experts in root crops technology, processing and by-product development being the home to the Philippine Root Crops Research and Training Center (PhilRootcrops).
President Tulin expressed his thanks to Senator Pia Cayetano for including VSU in this groundbreaking initiative.
"I am thankful to Senator Pia Cayetano for approving our proposal and for allowing us to contribute in the 'Futures Thinking' project. I see this as a wonderful opportunity for our dear university to stay relevant in an unstable and unpredictable future. The knowledge that will be acquired by our select key officials in this project will surely be important in crafting a more secure future not just for VSU but also for Eastern Visayas in general," the VSU Chief Steward said.
Capacity building of VSU key officials will start next month and will run until April 2021.