President's Notes: Paying our tribute to ViSCA President Samuel S. Go
Details

Written by Edgardo E. Tulin

Published: 17 February 2022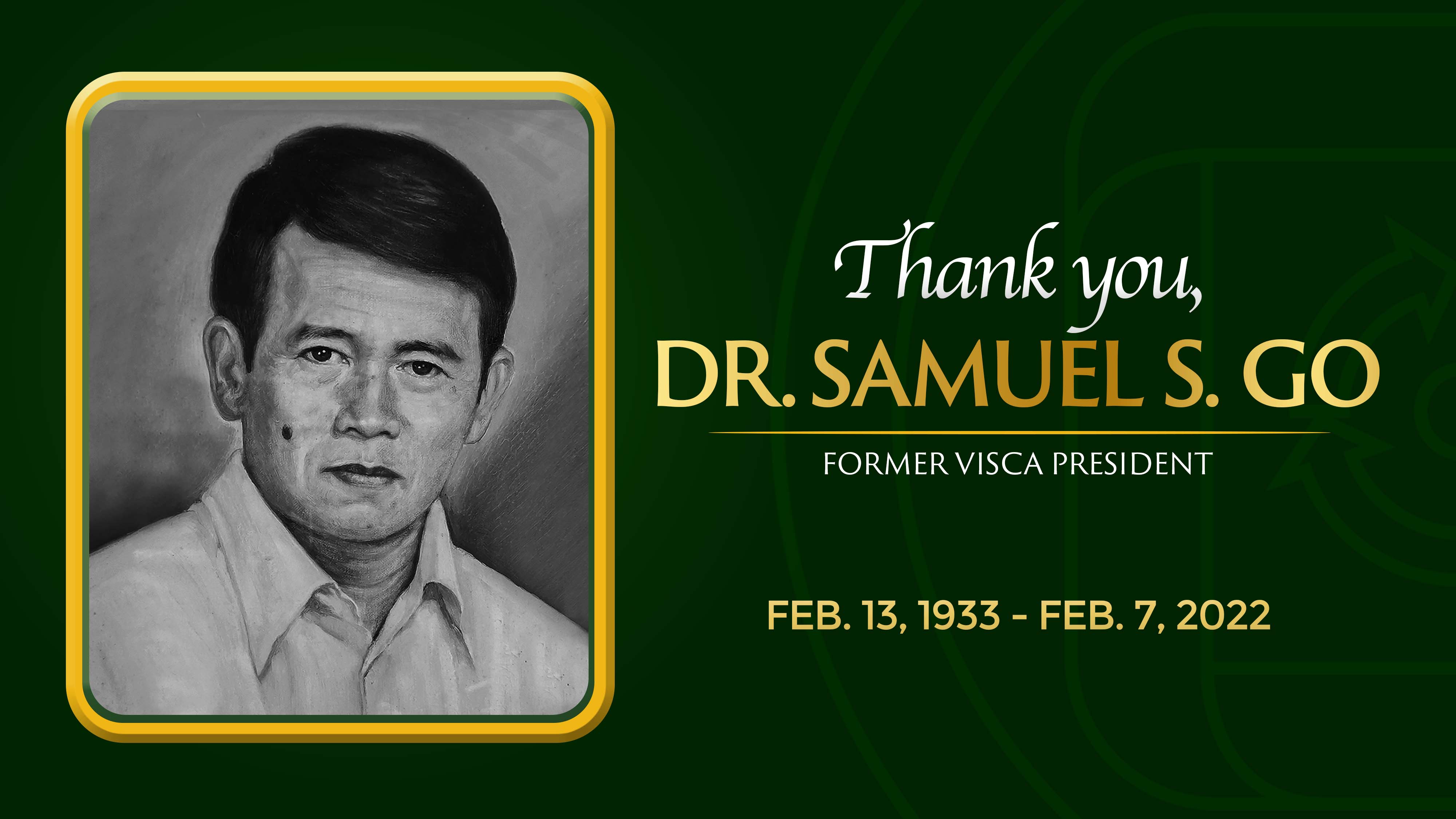 Yesterday morning, our former ViSCA President Dr. Samuel S. Go was already sent to his final resting place.
The Visayas State University community condoles with the entire Go family especially to Dr. Alice S. Go, including her children Aluel and Lisa. We extend our heartfelt sympathies to them and we pray that God will comfort them during this time of great sorrow.
With the passing of our former ViSCA President, the world has clearly lost an incredible life—a leader who dedicatedly served an institution that once nurtured him, and a man who decided to focus on taking care of his family right after retirement.
Dr. Go embodied humility by living a very simple family life after many years of public service. As our way of paying our last respect to him, allow me to recall some of his major accomplishments as a former prime mover of our dear institution.
Everyone who experienced his unique brand of leadership will surely agree that Dr. Go's biggest accomplishment had been in the area of human resource development and securing tenure to both faculty members and administrative staff of the then Visayas State College of Agriculture (ViSCA).
Dr. Go fought hard for the permanent appointments of qualified assistant and associate professors while also creating 19 regular teaching positions for the college. Under his leadership, 72 casual employees were also regularized while 74 administrative positions were upgraded for a greater take home pay.
He also protected several casual employees of ViSCA from getting terminated because of reduced institutional appropriations from the national government. Dr. Go kept these important workforce by lobbying and securing congressional insertions.
Dr. Go also fought for equal opportunities for administrative staff by including them in the institutional staff development program. This policy allowed administrative staff to pursue graduate studies with scholarships funded by ViSCA that was only previously afforded to faculty members. This boosted the morale of the administrative staff that resulted in greater operational efficiency for the college.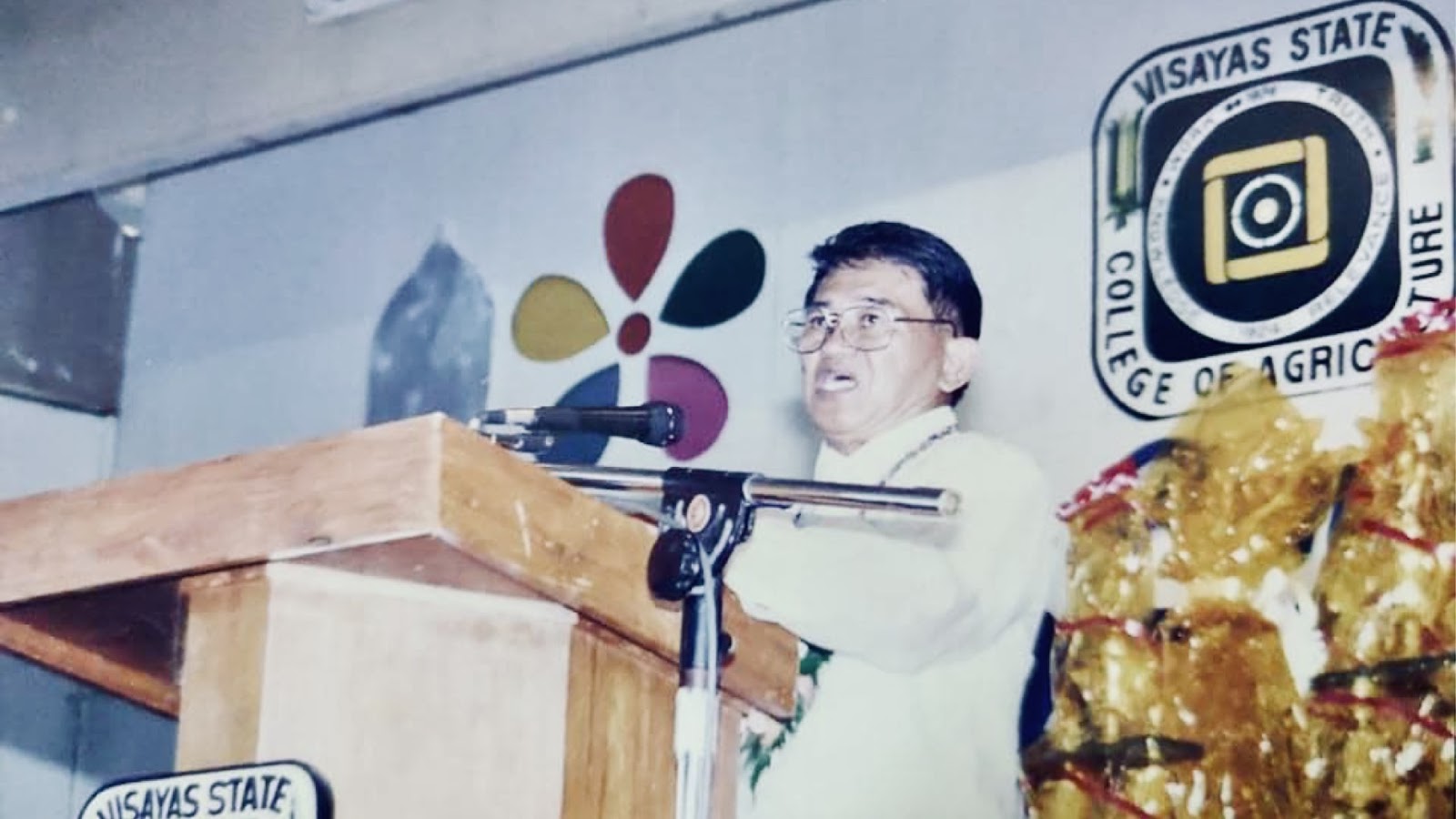 Also, despite very minimal allocations for capital outlays, Dr. Go established buildings under his leadership like the Center for Continuing Education (CCE), the Administration Building Annex which is the current facade fronting the Search for Truth statue, three additional apartment buildings for staff housing, two dormitories that included Ilang-ilang and Kanlaon, and a bachelor's apartment complex that provided home to single faculty members and young new recruits.
Lastly, while the conversion of the former ViSCA to a state university was institutionalized in the time of former President Paciencia P. Milan in 2001, the vital groundwork that led to this significant milestone was started during the term of Dr. Samuel S. Go.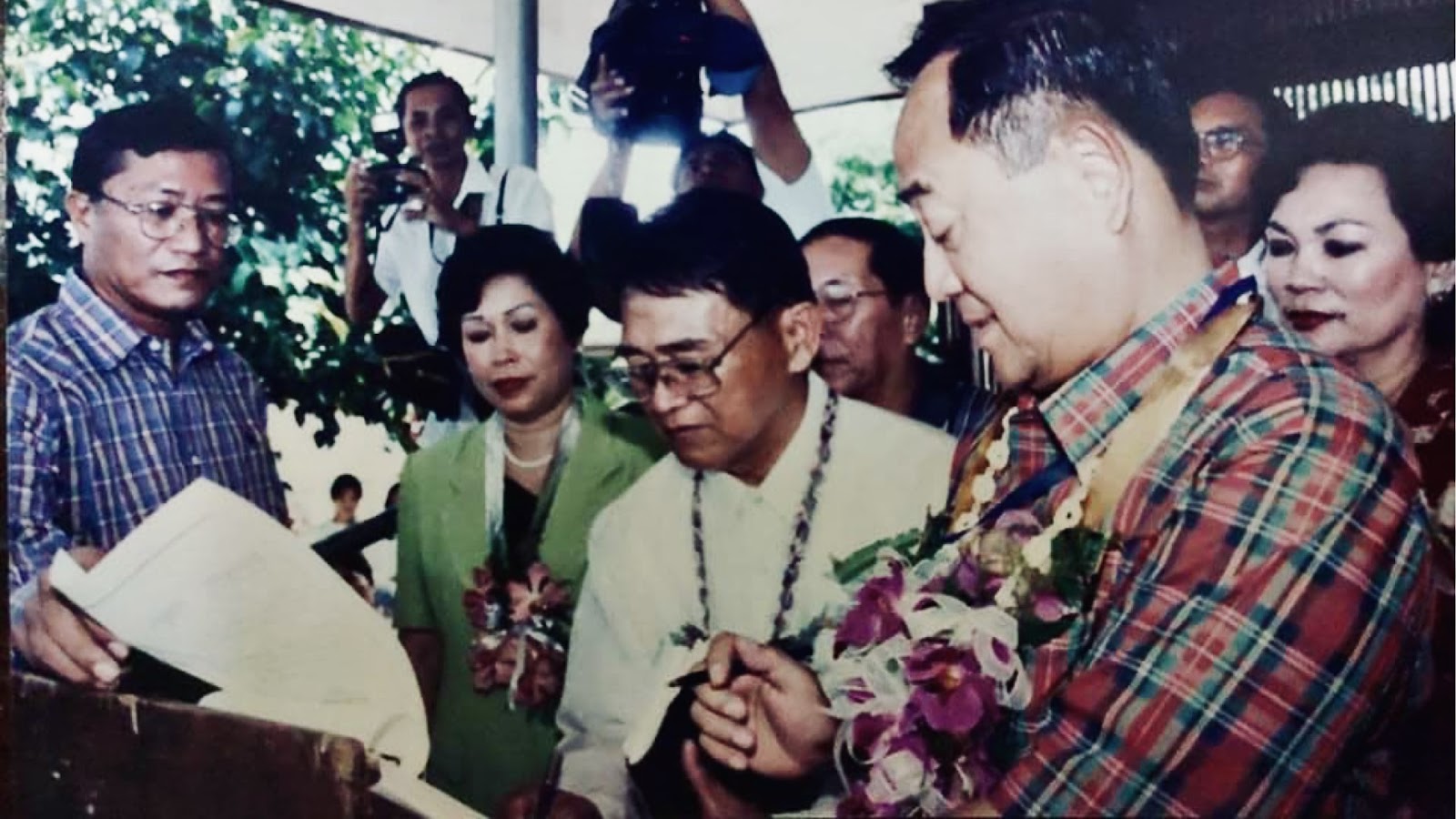 Clearly, the accomplishments of Dr. Go are numerous and had a long lasting impact on the continued growth and development of the present-day VSU. On behalf of all Viscans, I would like to express my sincere gratitude to Dr. Go for his service to our university.
We will continue to honor his memory by upholding our core values that catapulted us into a world class institution of higher learning today.
Daghang salamat ug pahulay na dayon para kanimo, Dr. Samuel S. Go.