VSU Devcom graduating student wins big in CineIskool Film Fest
Details

Written by Niño Piolo R. Roto

Published: 20 July 2022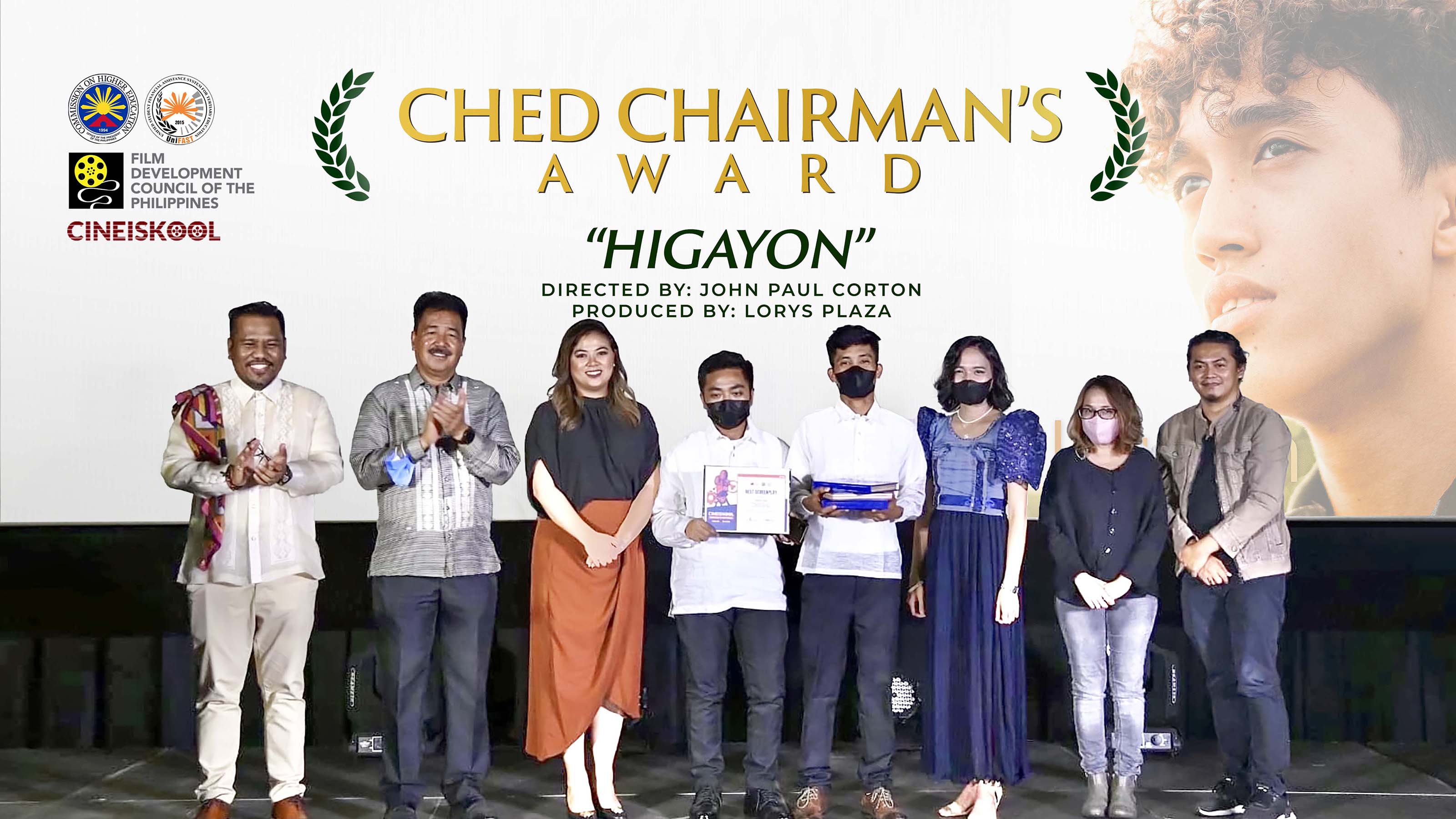 A #ProudViscan took home two major awards in a national student film festival jointly presented by the Commission on Higher Education (CHED) and the Film Development Council of the Philippines (FDCP).
Mr. John Paul C. Corton, a graduating development communication student from the Visayas State University garnered the CHED Chairman's Award and the Best Screenplay that came with a certificate and a total cash prize of Php40,000.00.
While Mr. Corton fell short of winning the festival's top prize as Best Short Film, his entry was the only one to snatch two major awards among the 10 finalists who were shortlisted from hundreds of applicants for this film production grant.
The Devcom graduating student received these awards in a live ceremony held on June 22, 2022 at the Cineplex 1 of the Gateway Mall in Cubao, Quezon City.
He was accompanied by his mentor and co-producer Lorys Plaza along with his assistant director Kent Llanita, who worked with him side-by-side in completing this short film out of a generous production grant worth Php125,000.00.
Key officials were present in this event led by CHED Chairperson Dr. J. Prospero E. De Vera III, FDCP Chief Executive Officer Liza Diño, and CHED OIC Executive Director for the Unified Student Financial Assistance System for Tertiary Education (UniFAST) Atty. Ryan Estevez.
With his victory, Mr. Corton believes that this is his first crucial step towards the fulfillment of his dream of becoming a professional storyteller. The awards, he shared, were a confidence booster for an aspiring filmmaker who hails from the countryside.
"That win really boosted my confidence especially as a writer because I won the Best Screenplay award. It becomes a motivation for me to improve my craft and to do well in writing." he said.
"It is wonderful that those awards paid off all my efforts and served as a relief to all of my frustrations as a script writer who once struggled to complete a story plot," Mr. Corton added.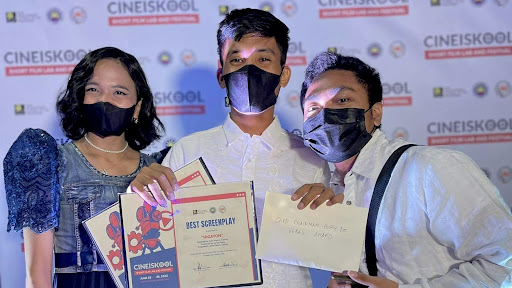 When asked about the role of their sponsors such as the FDCP and CHED, Corton gladly expressed his thanksgiving to them as the event provided them a potent venue where they can tell a story about their personal experiences as beneficiaries of free higher education.
"From the start, we could really feel their support. Their support was really great and they were initiative in terms of providing us film labs, excellent mentors, and the distribution of tranche. They gave us the motivation to take our passion to a different level." he shared.
The VSU Devcom senior also acknowledged the huge role of the Visayas State University in providing a conducive venue for his film. The support of his mentors at the Department of Development Communication (DDC), as he said, was also instrumental for him to finish his film project despite being tied with the completion of his undergraduate thesis.
"VSU and DDC were both equally supportive even if I had to sacrifice some of my time for my thesis writing so that I can complete this project. I'm just very thankful that I got to win these awards for my dear VSU family while simultaneously finishing my thesis here. "It was a challenge at first but because of the enabling support of my adviser and my other professors in Devcom, I was able to juggle both during my last semester here," he concluded.
After CineIskool, Corton eyes on joining the Sine Kabataan and Cinemalaya come next year to further develop his filmmaking skills and expose himself to the competitive world of the entertainment industry.
Here is the list of other films and directors that won several awards during the film festival:
Best Short Film: "Lapis Akong Naghihintay ng Pantasa" by Gerald Pesigan
Best Director: Mary Franz Salazar of "A Million Worth Degree"
Jury's Choice: "Koro Kan Sadlang" by Xavier Axl Roncesvalles
Special Mention: "Liwanag" by David Mark Oray and "Jeremiah 29:11" by Jenny Mae Limama
CineIskool is a collaboration between FDCP and CHED to highlight the significance and benefits of free tertiary education in the Philippines through filmmaking. It seeks to encourage the youth to maximize this academic opportunity by the government and amplify their voices.
Mr. Corton's film 'Higayon' [Chance] centered on his life journey as a struggling college student who was given a chance because of the free education law that was instituted by the national government in 2017.
While this was already publicly viewed in Manila, the short film was not yet exhibited locally. The University Integrated Media Center (UIMC) is currently arranging a free showing of this film for the VSU community with consent from both CHED and FDCP.
Details on this will be announced very soon.