#VSUGrad: Official List of 2022 Graduating Students with Latin Honors
Details

Written by Visayas State University

Published: 03 August 2022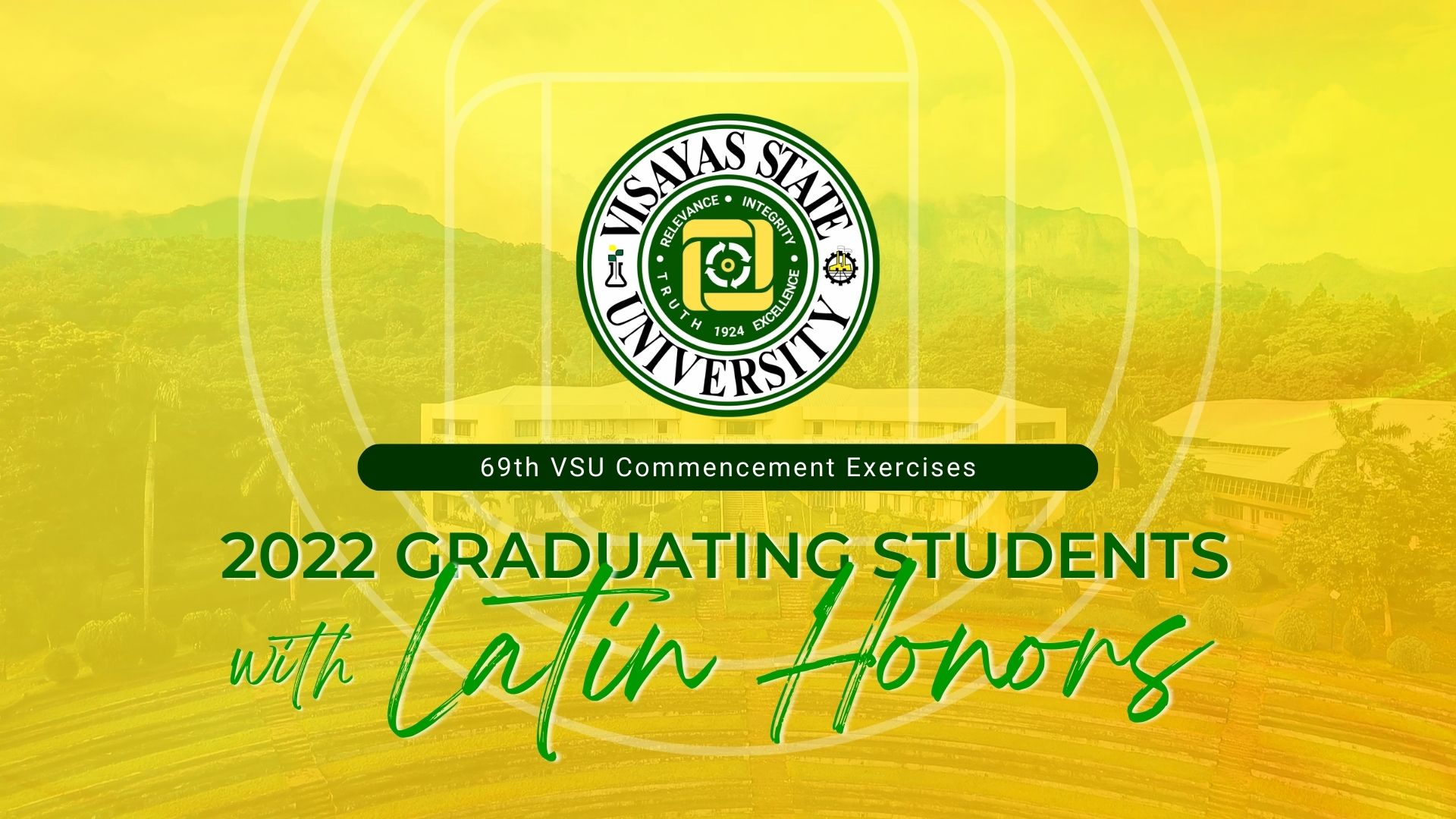 A total of 395 students will graduate with Latin Honors in the 69th Commencement Exercises of the Visayas State University flagship campus in Baybay City, Leyte.
This figure constitutes 26.49% of the 1,491 graduating students for VSU Class of 2022, which is the biggest number of honor students ever produced by the university.

Out of this number, 336 are graduating Cum Laude, 57 are Magna Cum Laude, and 2 clinched the highest distinction of Summa Cum Laude.
This is also the second time that 2 graduates in the same class will be conferred with the highest academic title, which only happened in 2019.

To date, only 12 Viscans have been accorded with Summa Cum Laude in the history of the university.

Lois Mauri Anne L. Liwanag taking up Bachelor of Science in Development Communication (BSDC) will lead the Class of 2022 as Valedictorian. Her grade point average (GPA) of 1.077 is one of the highest grades ever obtained by a Viscan.

A full profile story of this year's Class Valedictorian will be published next week.

Graduating students with Latin Honors will be recognized in a separate ceremony dubbed as the VSU President's Tribute to be held on the morning of August 10 at the newly expanded Gymnatorium.

The following are the students graduating with academic distinction for Academic Year 2021 to 2022: