VSU nursing faculty hailed as top health researchers in Eastern Visayas
Details

Written by Marianne C. Bayron

Published: 25 November 2022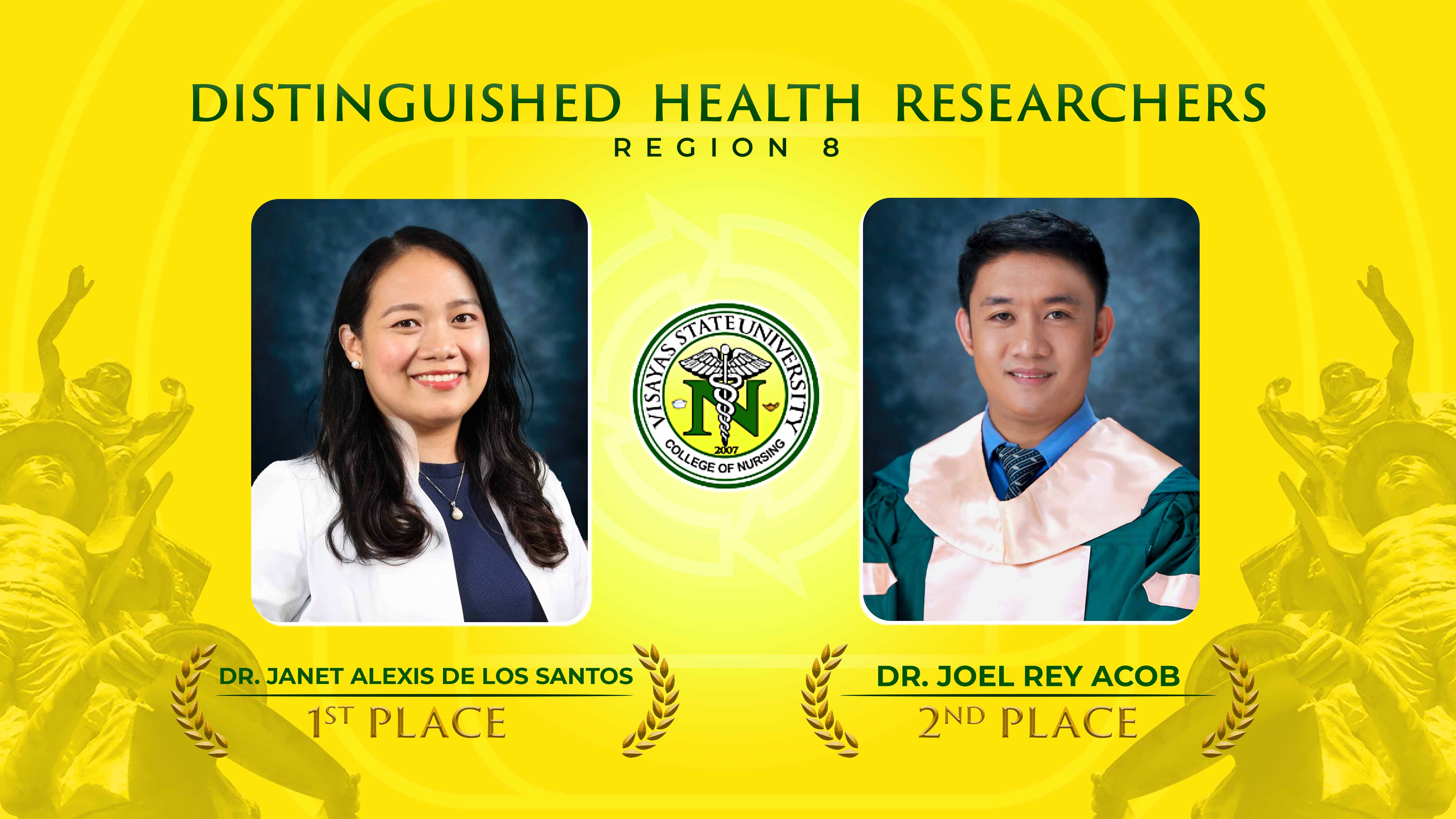 Two faculty members of the VSU College of Nursing (CoN) bagged the Distinguished Health Researchers award in Region 8 from the recently concluded Regional Health Research Symposium organized by Eastern Visayas Health Research and Development Consortium (EVHRDC) on November 9 to 10, 2022.
Associate professor Janet Alexis A. De los Santos, Ph.D. was awarded as the 1st Distinguished Health Researcher while assistant professor Joel Rey U. Acob, Ph.D. was declared as the 2nd placer. Both of them received their awards at the Summit Hotel, Marasbaras, Tacloban City on the second day of the event.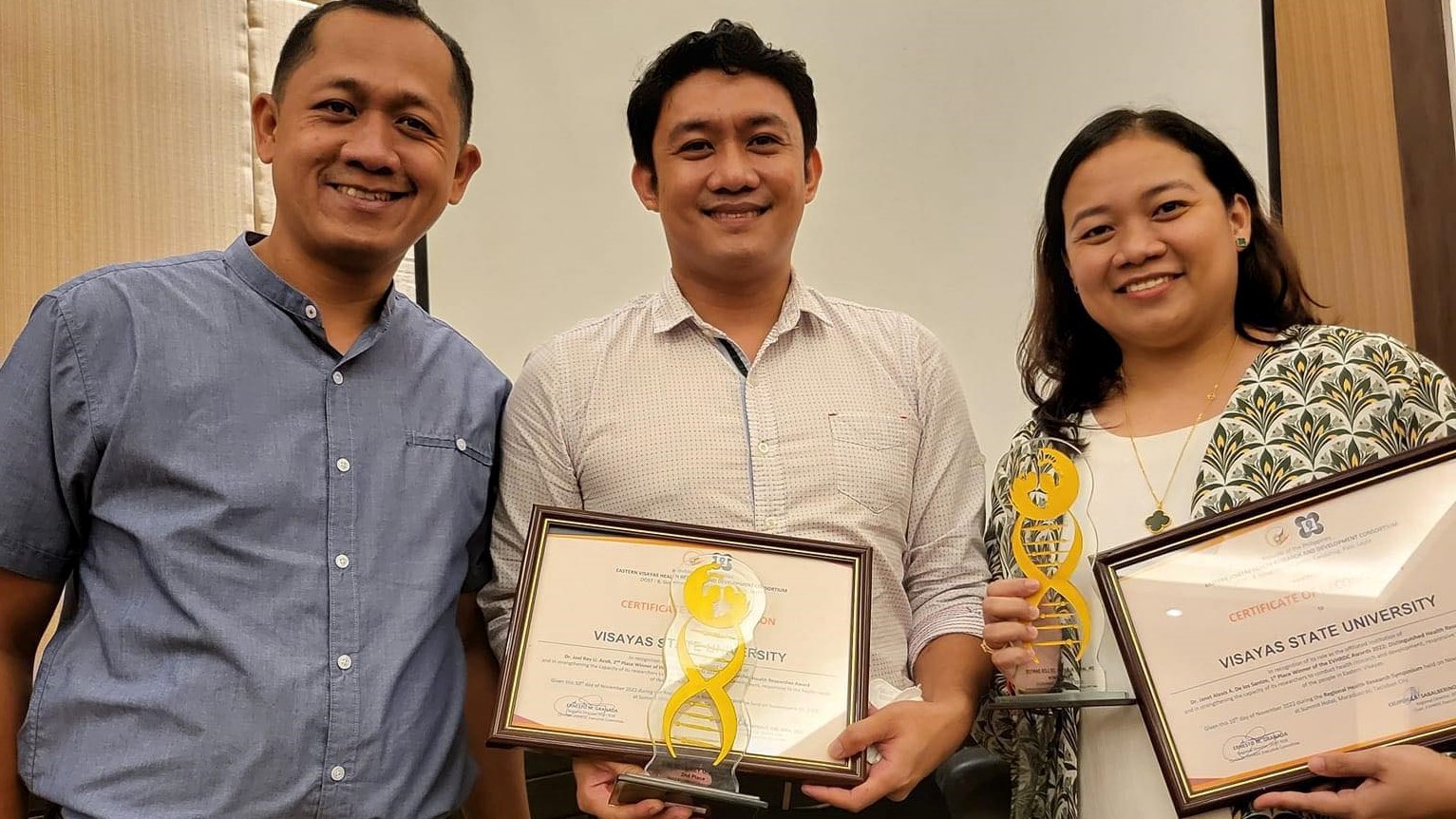 EVHRDC is an organization in Eastern Visayas that aims to communicate health research findings to promote optimal health and quality of life for people.
This year, the health research consortium organized a two-day symposium covering plenary sessions and research competitions participated by different key officials of the Department of Health (DOH), Department of Science and Technology (DOST), Council for Health Research and Development (PCHRD), local government units (LGUs), health facilities, researchers, and the academe.
The symposium was a hybrid activity with 58 on-site, 64 Zoom, and 137 FB live participants. With the theme, "Health Research: Responding to Challenges towards National Recovery and Resiliency".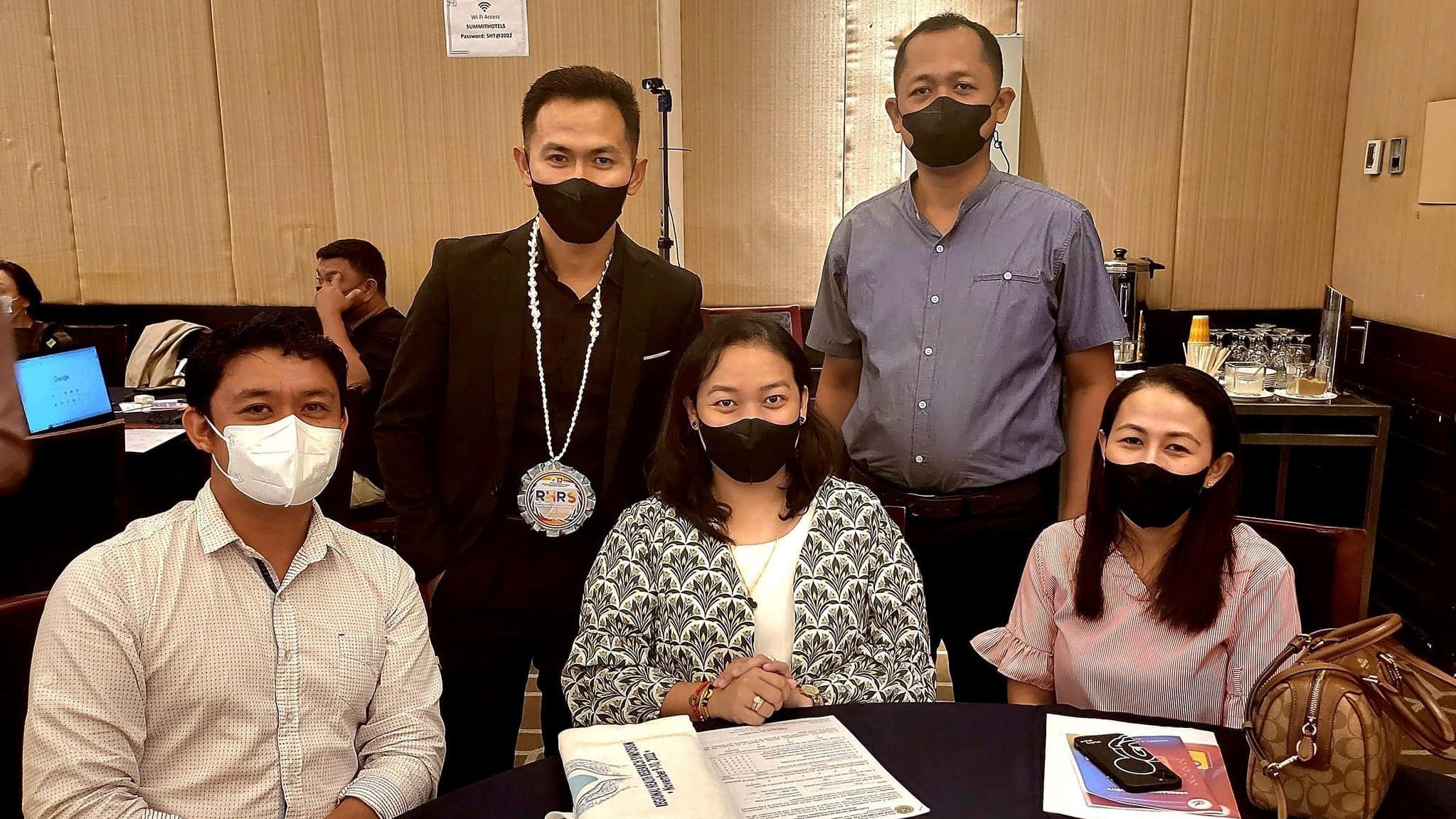 Dr. Acob, a clinical instructor, took his win as a challenge more than just an achievement to further engage in research and translate research findings into actual practice.
"[This win], is a challenge for me to engage more in research and to utilize the research findings in the classroom, and be able to translate and make it consumable to the community. Because winning doesn't end with receiving the award. Rather it is a challenge to continue and empower others to do the same. And in doing research, we can utilize the results and findings to solve health problems," Dr. Acob highlighted.
Meanwhile, Dr. De los Santos, VSU's most prolific nurse researcher, believed that winning the award is a duty to continue pursuing health research.
"Winning the award is both an honor and a responsibility. This is just the start of a bigger role. There is still a lot of work to be done. I hope this will open more opportunities for us to serve VSU through research and collaboration with local and international partners and do projects with an emphasis on holistic health and development," Dr. De los Santos said.
Both of them also won 1st place in an international conference in 2021 where they presented their paper alongside Bukidnon State University (BukSu) colleagues.
Another #ProudViscan Dr. Rolly G. Fuentes, who is now a chemistry professor at the University of the Philippines Tacloban (UP Tacloban) won the Outstanding Novice Health Researcher award. He is an Agricultural Chemistry graduate of VSU in 2002 Magna Cum Laude.
The criteria for choosing this year's Distinguished Health Researcher award should have a minimum of five (5) published health researches conducted, while the Outstanding Novice Health Researcher nominee should have one or a maximum of four (4) published health researches.
Also, the recipient should demonstrate excellence in research, scholarly, and/or artistic work; be recognized by professional societies, community organizations, or other external bodies; contribute to the research environment both locally, nationally, and internationally; and contribute to the training and education of highly qualified personnel.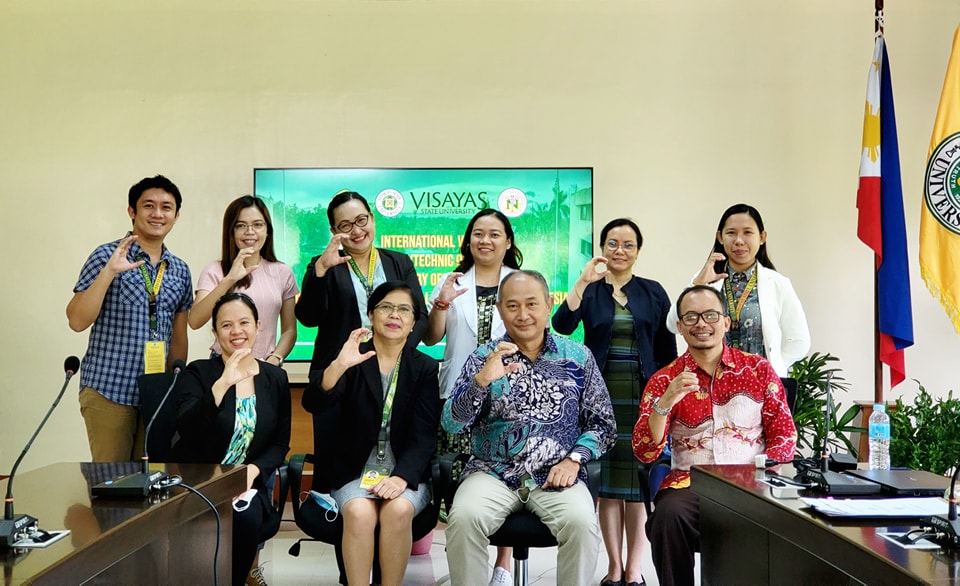 This week, the VSU-CoN welcomed visitors from Malang State Health Polytechnics, Indonesia as part of the internationalization initiative of the university.