VSU ViCARP remains as one of the top research consortia in the Philippines
Details

Written by Marianne C. Bayron

Published: 28 November 2022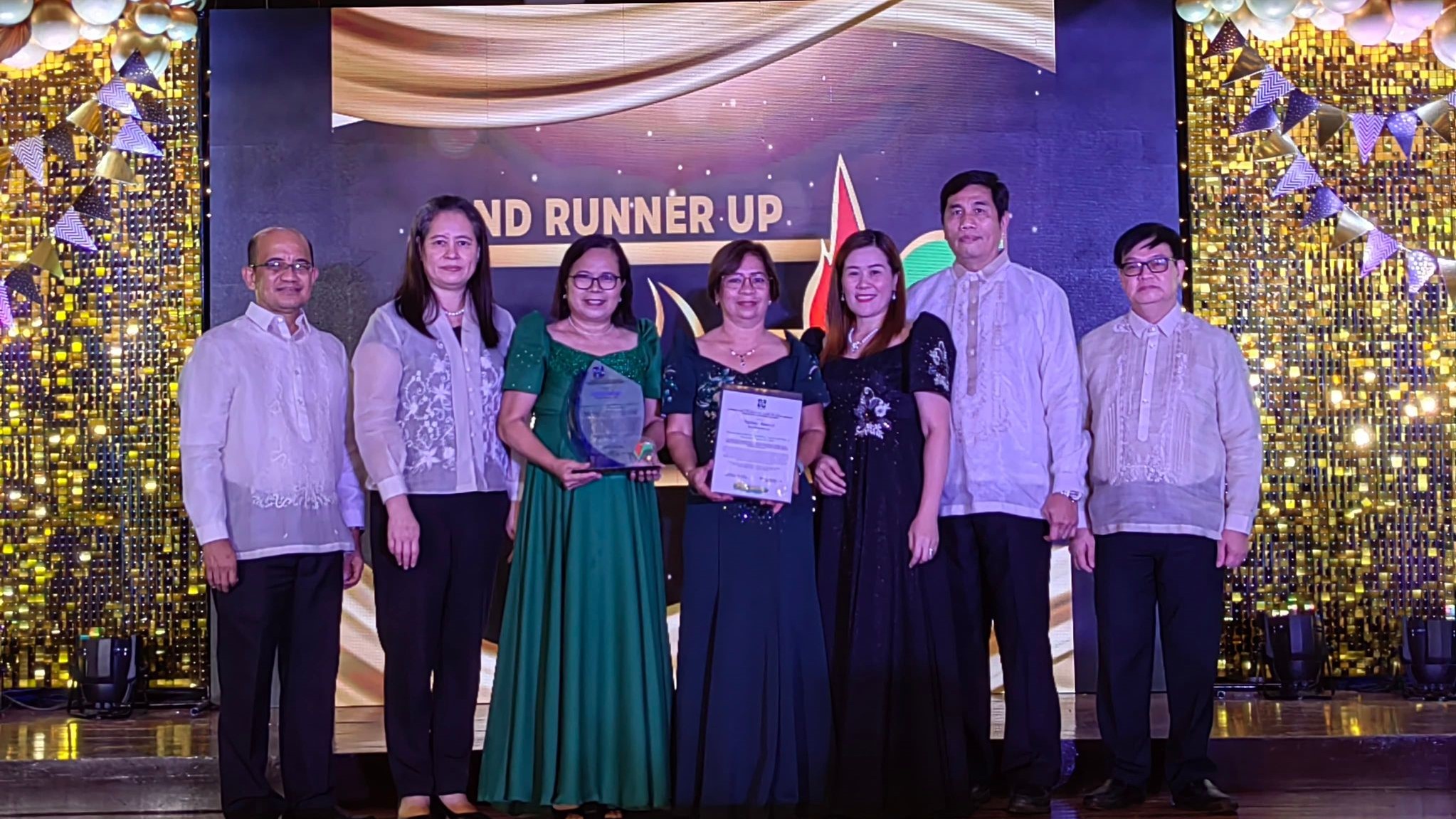 Through its continued efforts and contribution to research, development, and extension projects in Region 8, the Visayas Consortium for Agriculture, Aquatic and Natural Resources Program (ViCARP) was declared as this year's Ugnay Award second runner-up by the Department of Science and Technology–Philippine Council for Agriculture, Aquatic and Natural Resources Research and Development (DOST-PCAARRD).
Ugnay Award is given by DOST-PCAARRD every two years to the top three regional research and development (R&D) consortia that are recognized through their valuable accomplishments in R&D coordination, leadership, programs, and activities.
ViCARP was awarded as among the three best research consortia in the country during the 2022 Science and Technology (S&T) Awards and Recognition and the 50th Founding Anniversary Celebration of PCAARRD.
They received their plaque and cash incentives of Php 800,000 on November 10, 2022, in Elvira O. Tan Auditorium at PCAARRD Headquarters in Los Baños, Laguna.
ViCARP is a leading consortium in Eastern Visayas and serves as a regional arm of PCAARRD in implementing research and development in agriculture, aquatic, and natural resources.
Their research programs or projects focus mainly on small ruminants, abaca, jackfruit, coconut, root crops, vegetables, and environmental services.
"ViCARP's dynamic leadership and coordination have forged vigorous partnerships and linkages with local government units (LGUs), non-government organizations (NGOs), cooperatives, and the private sector which significantly hastened the S&T information dissemination, promotion, and adoption in the AANR sector of Eastern Visayas. Amidst the COVID-19 pandemic, the consortium's innovativeness has served communities by making agricultural products and S&T services available and accessible," the award's citation reads.
At present, ViCARP has a total of 24 active member agencies and institutions with Dr. Maria Juliet C. Ceniza, as the Program Leader and Consortium Director.
ViCARP also bagged the DOST-PCAARRD Ugnay Award grand prize in 2008 and was twice declared as 1st runner-up in the years 2013 and 2020, respectively.
DOST-PCAARRD has long been partnering with regional consortia like ViCARP to plan, monitor, evaluate, and coordinate R&D and technology management activities. In the country, there are already 15 consortia actively acting as regional PCAARRD.