#ProudViscans: VSU team wins awards in 26th Philippine Statistics Quiz
Details

Written by Tracy Paulyne Suan

Published: 05 December 2022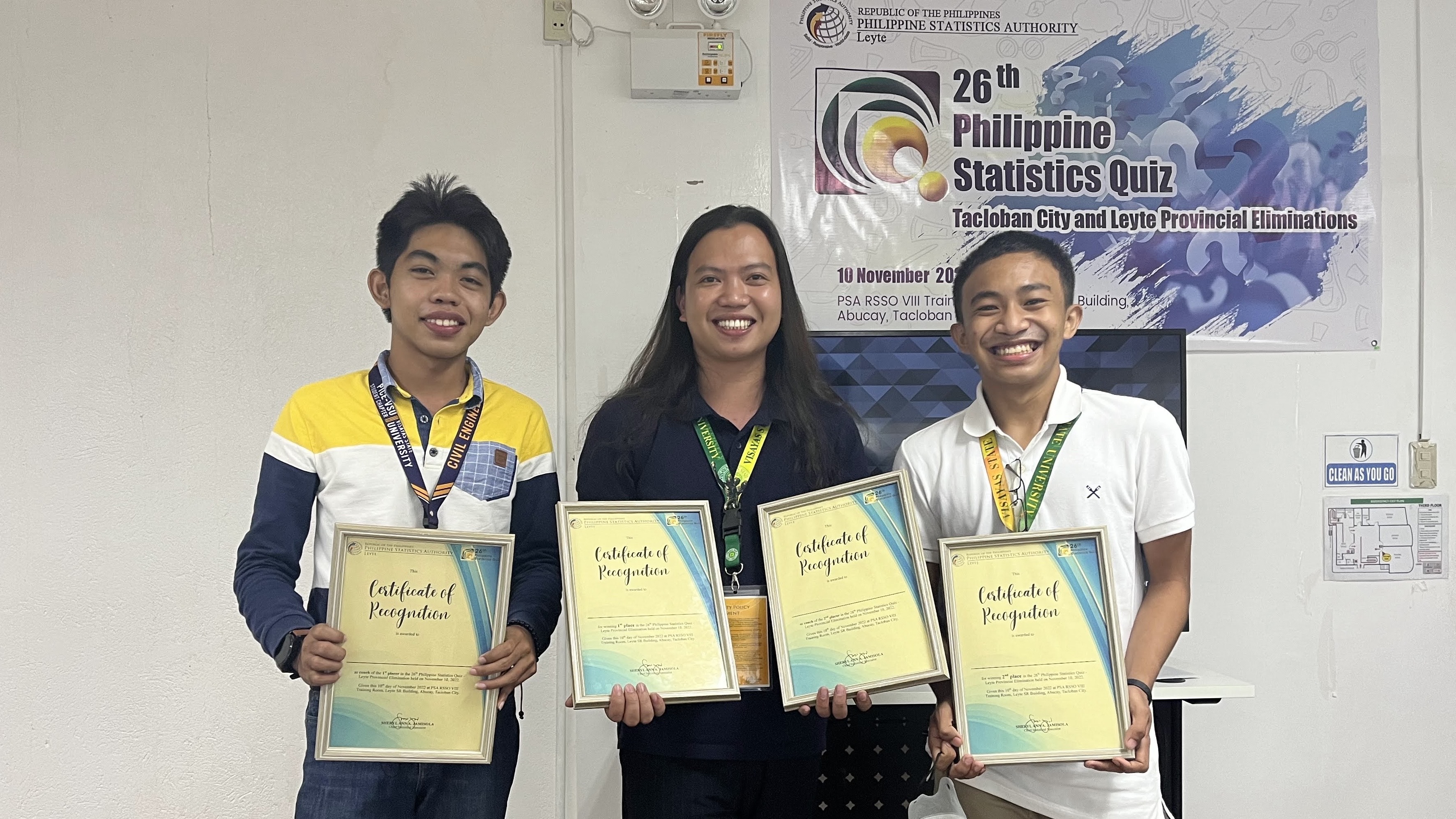 VSU freshmen Aj Ian Senoc and Marc Vincent Pitogo bagged awards during the 26th Philippine Statistics Quiz at PSA RSSO VIII, Tacloban City on November 11, 2022, for the Leyte Provincial Elimination and the Regional Elimination in Palo, Leyte on November 14, 2022.
Senoc won 1st place during the Leyte Provincial Elimination and came in 2nd during the Regional Elimination. Meanwhile, Pitogo won 2nd place in the Leyte Provincial Elimination. Both students were under the advisory of Mr. Paulo Batidor from the Department of Statistics, who also competed during the 16th Philippine Statistics Quiz (PSQ) back in 2013.
The Philippine Statistics Quiz (PSQ) is a yearly competition made for college freshmen in the Philippines who are enrolled in any college or university. This tournament is in collaboration with the National Statistics Office (NSO) and the Philippine Statistical Association (PSA) to evaluate the ability of students in statistics and encourage students to value statistics and inform the public of the importance of statistics.
To quote Senoc and Pitogo, they were proud and loud to represent the university during the 26th Philippine Statistics Quiz and wore their school ID lanyard to proudly show that they were the team from Visayas State University.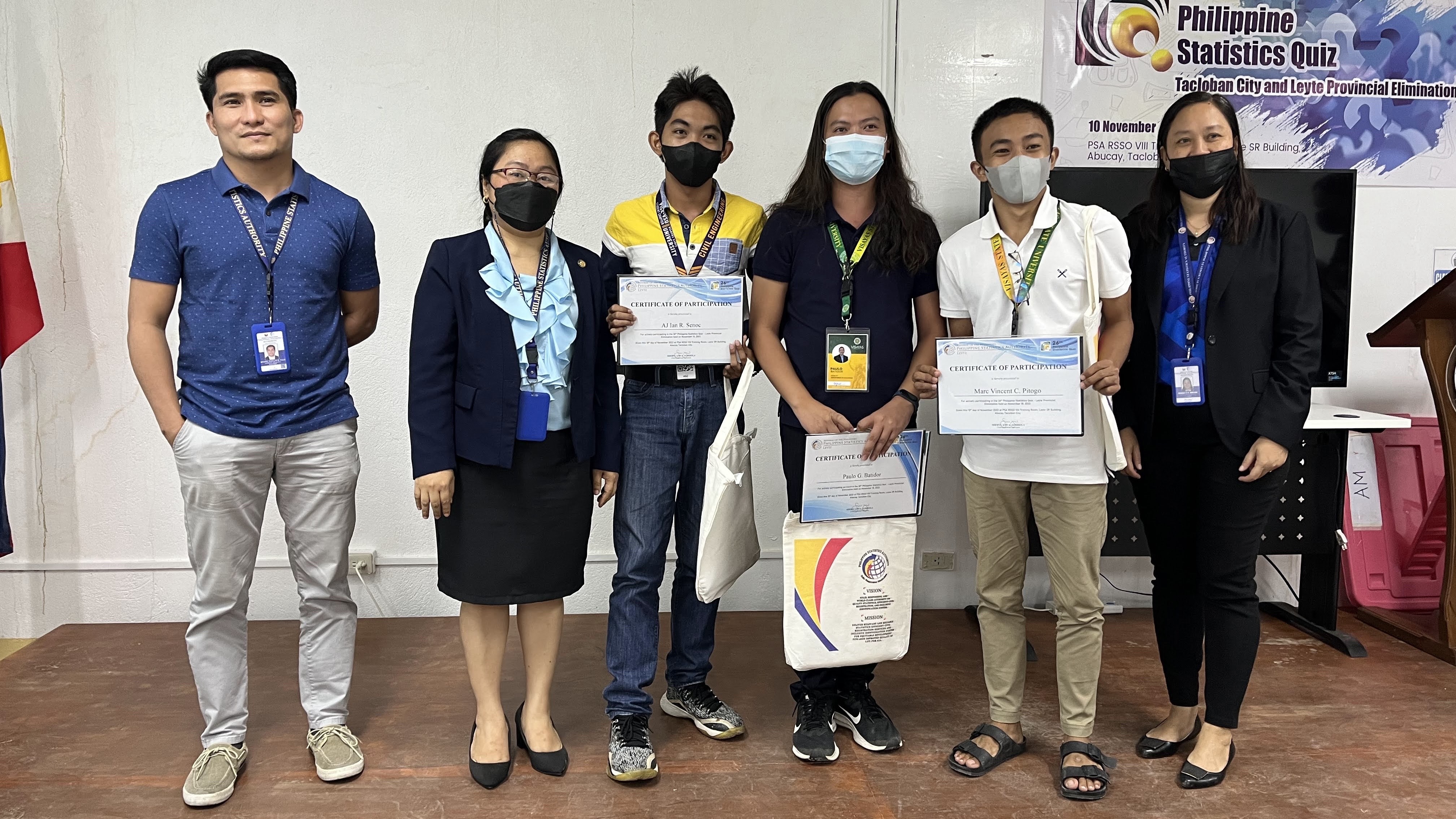 The team is from the Bachelor of Science in Civil Engineering (BSCE) and was chosen to represent VSU as they are the reigning champions for VSU's Statistics Quiz spearheaded by VSU's Statistical Society.
According to Pitogo, one of the highlights from the event was that "the rounds were quite a battle and scores were only different by smaller margins… the pressure was good because it gave us the motivation to win since VSU has been a long time champion in the Leyte Provincial Elimination and it was great that we were able to keep up the streak and I was able to represent my dream school which is VSU."
Upon winning the PSQ, Senoc stated that he felt cool to represent VSU and be a representation of someone from Limasawa "to think that our town is so small, it's an achievement that I feel that I share with my community."
Delegates from other VSU satellite campuses, Systems Technology Institute (STI) College, and Saint Paul School of Professional Studies were among the participants during the PSQ.
[Thumbnail and the second photos are courtesy of Paulo Batidor]