Rainforestation specialists meet at VSU for capacity growth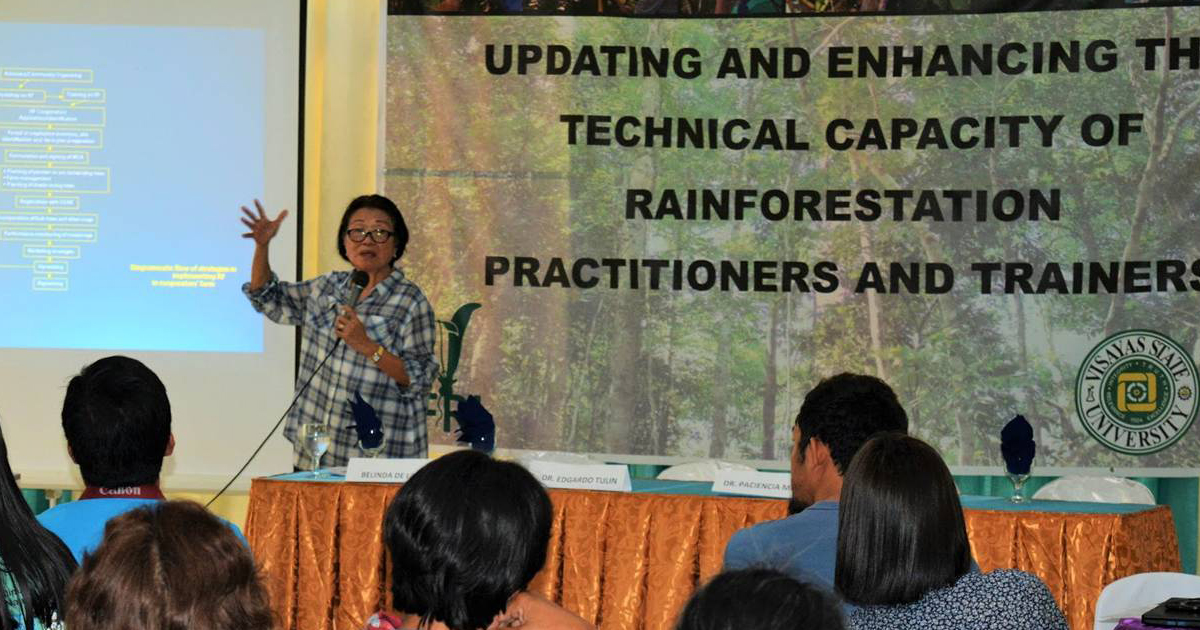 Rainforestation is a technology developed by VSU to replace the more destructive forms of kaingin practices, form a buffer zone around primary forests, protect their biodiversity, help maintain the water cycle, and provide farmers with stable and higher income.
RFRI Belinda de la Paz, a Haribon Foundation representative, said the two-day convention aimed to enhance their members' capabilities as rainforestation specialists. Besides lectures, a workshop was conducted to provide inputs in developing the RFRI research agenda and enhance its methodology on rainforestation.
"This gathering is important because [I think] this is the first time that these trainers and practitioners could come together not only as a participant of training but also to actually become a resource person." told de la Paz.
The activity focused mostly on the participants' inputs on researches and sharing of innovations and experiences in implementing rainforestation. To form an RFRI cluster in the Visayas was also among the convention's objectives, de la Paz said.
Former VSU President Dr. Paciencia Milan, who is currently CEO and Chair of the Foundation for the Philippine Environment, said RFRI is open to students and student organizations who are interested in forest restoration and are willing to implement it.
"If [students and organizations] have an area where they can plant trees, we can assist them," said Dr. Milan.
More than 50 participants from Leyte, Negros, Cebu, Panay, Samar, Bohol, and other Visayas Regions attended the two-day conference with delegates from VSU's Institute of Tropical Ecology and Environmental Management.
The RFRI is a network of organizations, academicians, people's organizations, non-government organizations, and business sectors promoting the use of native trees in forest restoration.