Take a gender lens for inclusive dev't—VSU GAD team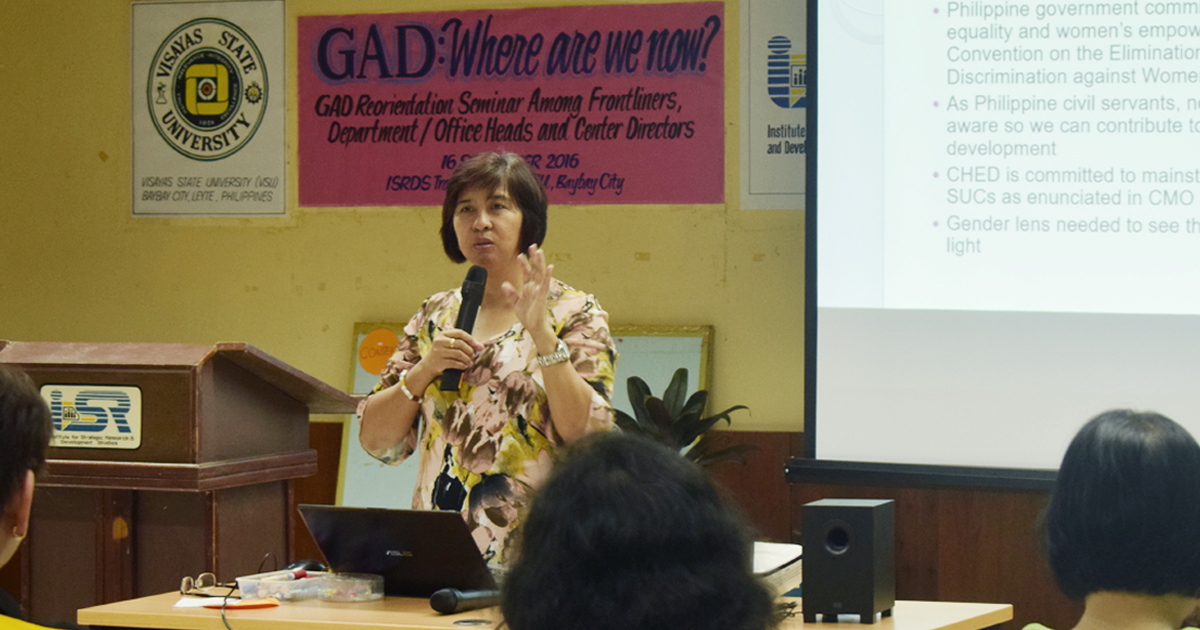 Prof. Maria Aurora Tabada, head of GAD, said it is necessary for VSU personnel to take a gender lens when thinking about improving the university's services.
For instance, deciding the number of female and male comfort rooms to build is usually based on the ratio of male to female enrollees. If males exceed the number of females, the decision favors building more male comfort rooms. Taking a gender lens will reconsider the decision, Prof. Tabada said, owing to the knowledge that women need the comfort rooms more than men.
Prof. Tabada, who is also the head of the Anti-Sexual Harassment Unit at VSU, cited other examples where taking a gender lens would be useful to ensure safety for all.
Philippines is a signatory of the United Nations Convention on the Elimination of all Forms of Discrimination Against Women. The Commission on Higher Education had issued a memorandum in 2015 that specified the "institutionalization of gender policies, standards, and guidelines as a way of life for the Philippines."
VSU, through its GAD team and the Institute of Strategic Research and Development Studies, conducts a series of Gender Sensitivity Trainings to all its staff and faculty members.