Undergraduate Degree Programs
BSME• Bachelor of Science in Mechanical Engineering
---
At a glance
| | |
| --- | --- |
| Program | Bachelor of Science in Mechanical Engineering |
| Duration | 4 Years |
| College | College of Engineering and Technology |
| Department | Department of Mechanical Engineering |
| Campus | VSU Isabel Campus, Isabel, Leyte |
| Majors | |
| Compliance | |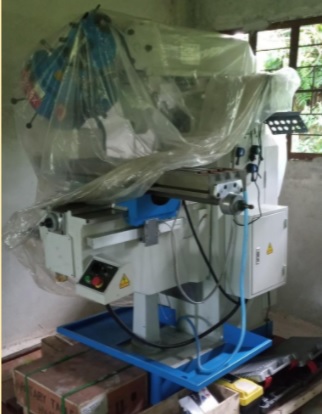 About the Program
Mechanical Engineering is a profession that concerns itself with mechanical design, energy conversion, fuel and combustion technologies, heat transfer, materials, noise control and acoustics, manufacturing processes, rail transportation, automatic control, product safety and reliability, solar energy, and technology impacts to society. Mechanical Engineers study the behaviour of materials when forces are applied to them, such as the motion of solids, liquids, gases, and heating and cooling of objects and machines.
Using these basic building blocks, mechanical engineers design space vehicles, computers, power plants, intelligent devices and robots, automobiles, trains, airplanes, furnaces, and air-conditioners. Mechanical Engineers work on jet engine design submarines, hot air balloons, textiles, and new materials, medical and hospital equipment, and refrigerators, and other home appliances. Mechanical Engineers use computer-aided design (CAD) and product life cycle management to design and analyze manufacturing plants, industrial equipment and machinery, heating and cooling systems, transport systems, aircraft, watercraft, robotics, medical devices, and others. Anything that is mechanical or must interact with another machine or human being is within the broad scope of today's tomorrow's mechanical engineer.
Program highlights
Level 1 AACCUP Accredited
Applied for Certification of Program Compliance to the CHED
Consistent Top Performing Schools in the Board Examination in Region VIII
Top-of-the-Line Laboratory Equipments and Machinery for Instructions
Career Opportunities
Mechanical Engineers may be employed in the following industries:
Mining and Quarrying,
Manufacturing,
Electricity, Gas and Water Supply,
Construction,
Wholesale and Retail Trade,
Repair of Motor Vehicles, Motorcycles and Personal and Household Goods
Transport, Storage, and Communication
Community, Social, and Personal Service Activities.
Notable Alumni
The following Viscans who graduated in this program have made a name in their field:
Contact
Department of Mechanical Engineering
College of Engineering and Technology
Visayas State University Isabel
Isabel, Leyte
Philippines 6539
Phone: Jomar Dumagsa #0961-960-1556
Email:
Facebook: