VSU offers livelihood options for nat'l greening program beneficiaries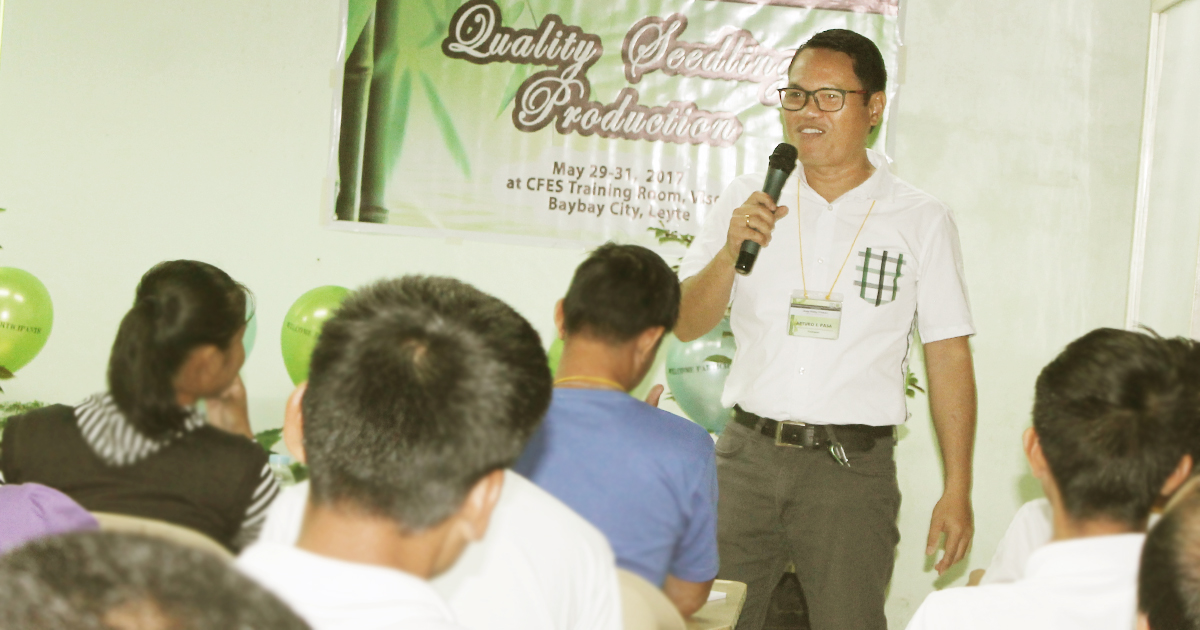 VSU is training beneficiaries of the National Greening Program (NGP) on modern technologies in vegetable, rootcrop, biofertilizer, quality tree seedling and bamboo production, agroforestry, bee-keeping, marketing, and noodle processing, starting this week, May 29-June 2.
The trainings are a part of the project, Visayas-wide integrated livelihood projects to support beneficiaries of the enhanced National Greening Program, funded by the Department of Environment and Natural Resources.
VSU will conduct trainings for NGP beneficiaries in Regions 6, 7, 8 and the Negros Island Region in a staggered schedule throughout the year. The trainings are designed for members of People's Organizations and NGP implementers in these regions.
NGP is a massive forest rehabilitation program of the Philippine government primarily as a climate change mitigation strategy. Half of the species that are planted under this program constitute timber trees as a source of livelihood for marginal upland and lowland households. The rest are agroforest tree species that promote soil and water conservation, soil fertility, and aid in crop production as wind breakers.
VSU President and Project Leader Dr. Edgardo Tulin said the project aims to provide alternative sources of income while the NGP participants are waiting to harvest the trees they have planted.
There are nine components in this project which are led by faculty researchers at VSU. On May 29-31, some 80 participants from Biliran, Leyte, and Samar islands are being trained on quality seedling and high-value vegetable production.