Baybay receives first GAD learning hub cert in EV
Details

Written by Saloma Gisulga

Published: 10 March 2019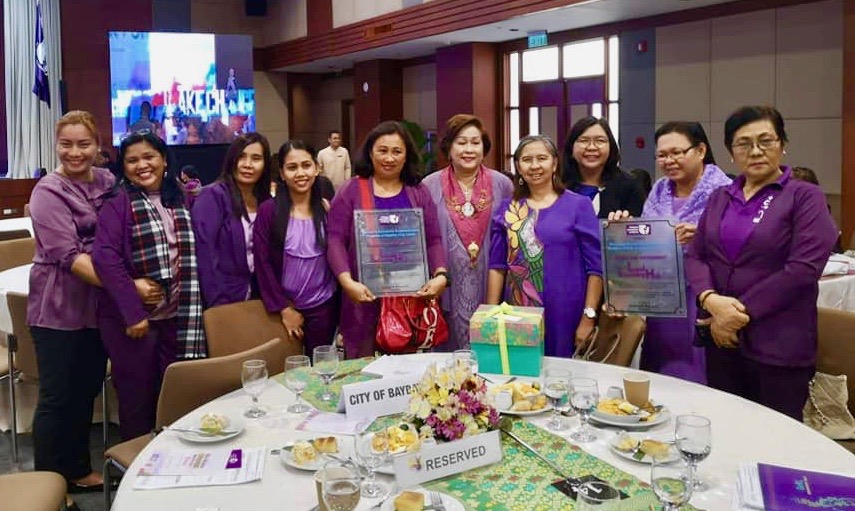 The Philippine Commission on Women has certified Baybay City's Barangay Management Information System (BMIS) as the first Gender and Development-Local Learning Hub (GAD-LLH) for CY 2019-2022 to implement the barangay-based sex-disaggregated data (SDD). Baybay City is the first LGU to receive the certification in Region 8 on March 8, 2019 at PICC, Manila.
The City's sex-disaggregated data (SDD) generation and management through the BMIS enabled the practical use of SDD in the barangay level. This system facilitates gender-responsive development planning and delivery of basic services in the LGU. The certification is presented with glass markers as symbols of recognition for Baybay City's efforts on gender and development, and for implementing notable GAD programs and facilities.
As GAD-LLH, Baybay is expected to "sustain the implementation, facilitate and charge relevant fees for the provision of technical assistance to LGUs or other institutions that have requested to learn from the development and implementation of BMIS, provide access to interested LGUs or other institutions on BMIS program through sharing of information or knowledge management materials, peer to peer learning/coaching sessions and site visits and submit quarterly reports to PCW for the services provided in relation to BMIS".
Another notable GAD program is Baybay City's efforts to institutionalize and strengthen women micro-entrepreneur (WME) organizations in promoting local products and handicrafts towards women economic empowerment (WEE).
Through the Visayas State University's Barangay Integrated Development Approach for Nutrition Improvement (BIDANI) program, the BMIS has been implemented in the City of Baybay since 2009. The BMIS of all 92 barangays of the city were consolidated and paved the way for the LGU to craft its City Management Information System in 2010.