VSU faculty can now check for plagiarism with Turnitin subscription
Details

Written by Aura Shaznay P. Tumulak

Published: 11 June 2021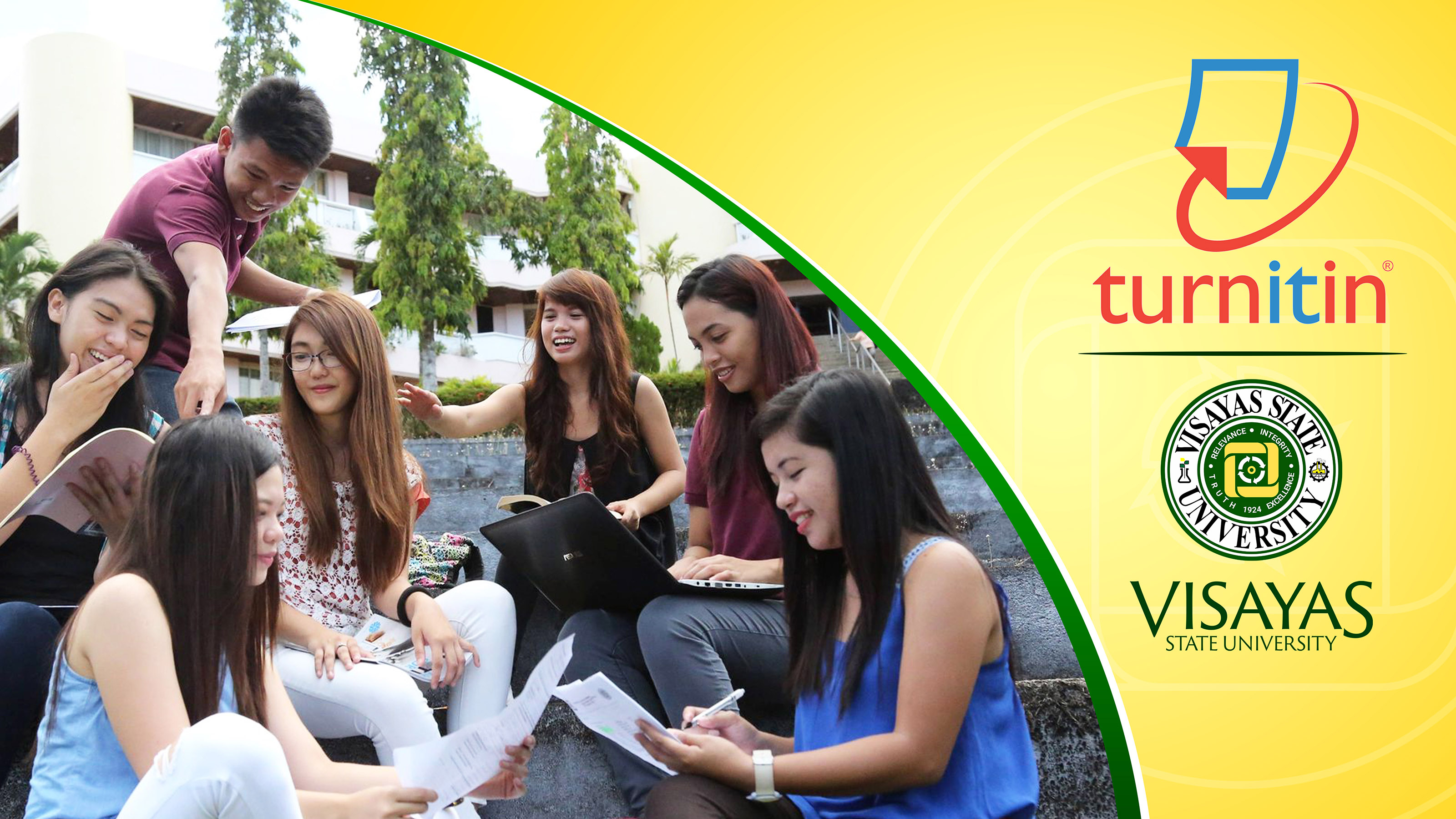 Visayas State University has just subscribed to the online plagiarism checker service, "Turnitin," to ensure quality submissions from students.
Turnitin is a leading academic plagiarism online detection software that has served the global education community since 1998. It promotes academic integrity, consistency, and fairness across all education and educational research
Face-to-face classes aren't happening anytime sooner as flexible learning continues to be the best option for students in this time of the pandemic. With online submissions being the only way for student assessment, VSU teachers are concerned as to how they can ensure quality output from their class.
Plagiarism is the act of stealing another's work or ideas and passing them off as one's own and it's been increasingly rampant with the advent of online learning.
The software is intended not only for checking student's submissions but also for faculty members to use it in preparing learning guides, laboratory manuals, and other instructional materials for research, extension, innovation, reports, and publication.
With the software, VSU hopes it becomes a resource for faculty and students to develop an excellent academic practice to reference/cite properly, thereby minimizing the risk of submitting plagiarized work.
Dr. Ma. Rachel Kim. L. Aure, VSU Director for Instruction and Evaluation, believes that the subscription of Turnitin will help both students and faculty.
"This will be beneficial for our faculty members in checking and monitoring student outputs, and in improving their research proposals and other research papers. In the same manner, students will also benefit from using Turnitin by encouraging them to produce quality outputs. Because of this, our students will better learn what constitutes plagiarism and eventually develop their academic writing skills," she said.
The Turnitin service is embedded in the VSU E-Learning Environment (VSUEE), the school's learning management system. Teachers can either post a Turnitin assignment, which automatically checks for plagiarism in student outputs, or run submissions on a faculty portal inside VSUEE for non-assignment documents.
The subscription is paid annually for the entire VSU system including all its faculty, researchers, library, and students with 10,000 account users, as part of its internationalization program.