Construction begins for 20-million VSU Alangalang admin bldg
Details

Written by Neil Bryan B. Fulache

Published: 12 August 2021
Perspective view of the new VSU Alangalang Administration Building
A new two-storey building will soon be the centerpiece structure of this VSU component campus in Alangalang, Leyte.
This will replace the old social hall and the classroom complex that has just been demolished this week to make way for the new building.
VSU's General Services Division (GSD) conceptualized the building plan for this project while actual construction was awarded to the firm of R.T. Morabe based in Tanauan, Leyte.
This building will soon house core administrative offices of VSU Alangalang namely the Office of the Chancellor, Office of the Director for Instruction, including other units like the registrar, finance, and accounting.
In an interview with VSU Alangalang Chancellor Dr. Judith Jomadiao, she shared how this new building will cater to the growing population of their branch campus.
"Our student population continues to grow through the years. From having 300 students a decade ago, we have seen our enrollment spike six times with our current population now at 1,700. Our current administrative offices are just an appendage to some of our classrooms so this new project will really help us decongest our buildings and hopefully convert the old admin into additional classrooms," she said.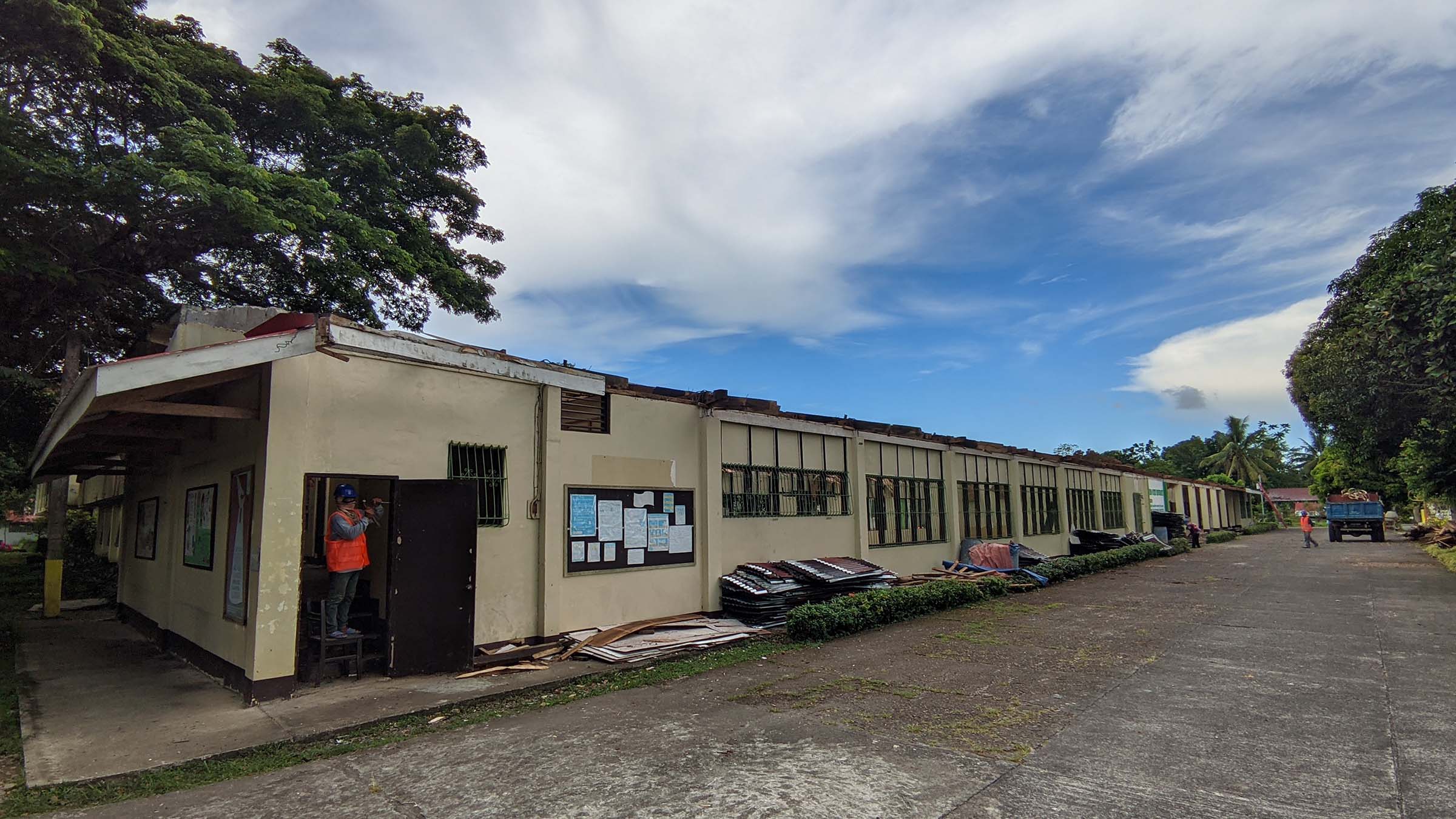 This old building that houses the former social hall and some classrooms will now be the site of the new administration building of VSU Alangalang.
Dr. Jomadiao added that the new administration building will also ensure the security of finance and cash divisions including the Registrar's Office where valuable student records are kept.
VSU President Edgardo E. Tulin revealed that there are too many other infrastructure projects that were pursued mainly for the development of the branch campuses.
"We aspire our component colleges to grow even more so we are making sure that some of our priority infrastructure projects are provided to them. Their growth as component colleges will be vital in strengthening the entire VSU system in the future. With this, we hope that we can replicate the kind of excellence that we are known for in the Main Campus and deliver the same kind of quality in our branch campuses," Dr. Tulin expressed.
Along with the construction of the new administration building, work also began this month for the second phase of the VSU Alangalang Multipurpose Gym amounting to 8 million pesos.
This Multipurpose Gym was constructed during the term of VSU President Jose L. Bacusmo and was further developed by the current VSU President to cater to both sports and socio-cultural activities.
If completed this year, the second phase will add a covered stage with provision of comfort rooms, bleachers and surrounding fences to secure this new events place.