#GoingGlobal: Nagoya University finalizes the establishment of 2nd PH station in VSU
Details

Written by Ulderico B. Alviola

Published: 16 August 2021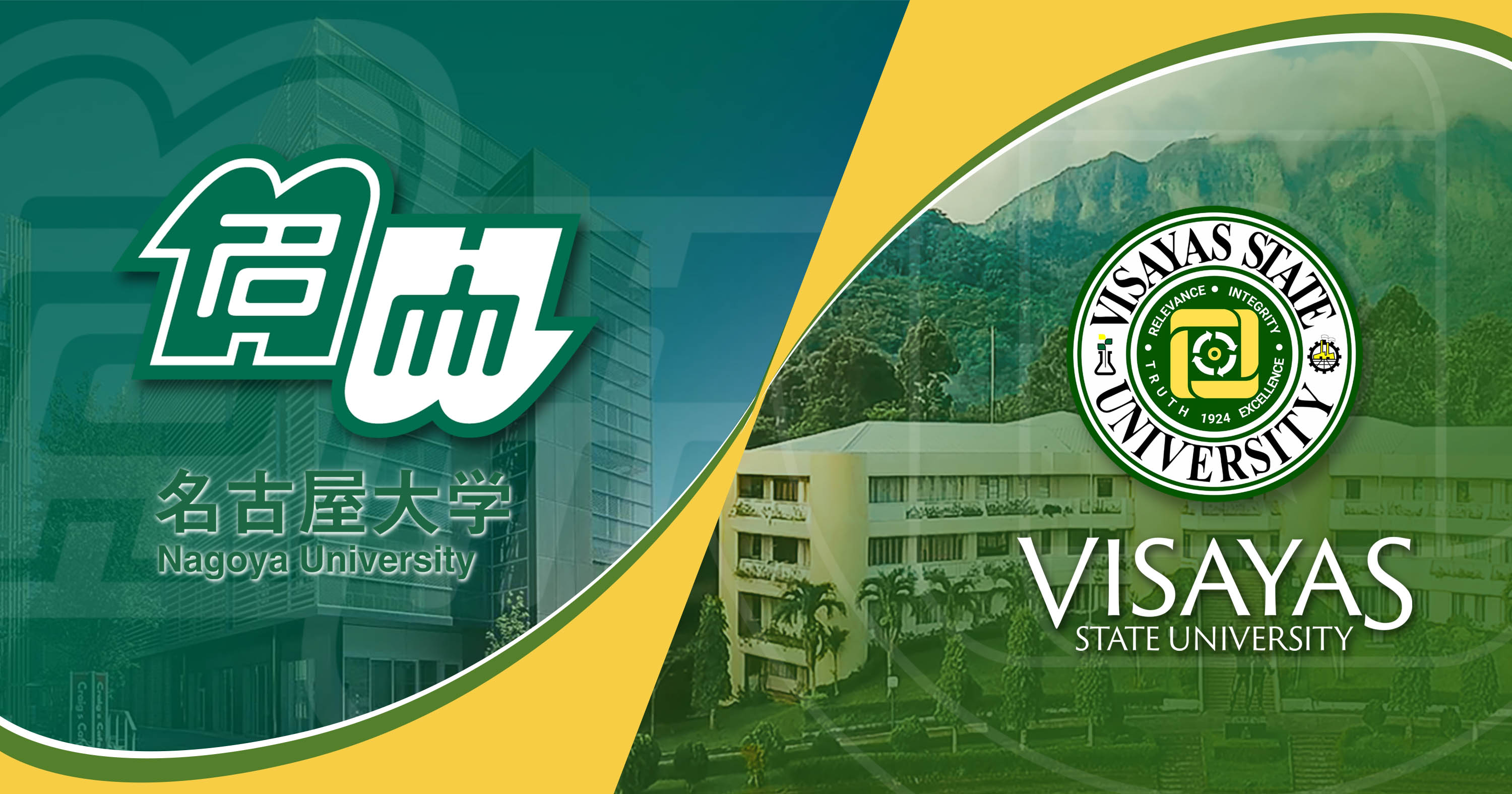 Nagoya University (NU), Japan's national research university and the third highest ranked educational institution in Nippon, is set to establish a station in the Visayas State University (VSU).
To be officially called the International Station for Tropical Agricultural Science (ISTAS), this will be the second of its kind in the Philippines with its pioneering station already set up in the University of the Philippines Los Baños (UPLB).
ISTAS is part of the Asian Satellite Campuses Institute (ASCI), a core component of NU's international outreach initiative.
While the Memorandum of Understanding (MOU) for this partnership was sealed two years ago at SEARCA headquarters in UPLB, the project implementation was derailed because of the COVID-19 pandemic.
Part of this agreement is the refurbishment of six laboratory facilities of VSU in the areas of forestry, environmental science, soil science, organic agriculture, molecular biology and natural products development.
NU will spend around 20 million Japanese yen (roughly 9.3 million pesos) for the refurbishment of the six laboratory facilities of VSU to purchase state of the art equipment that will enable NU students to conduct their graduate research work in the Philippines.
These six laboratory facilities will mainly serve as research units for NU graduate students who will enroll in the transnational doctoral programs for leading professionals in Asian countries.
This transnational doctoral degree is a unique graduate program that primarily targets professionals in government positions from the six countries that host NU's satellite campus facilities.
According to VSU President Edgardo E. Tulin, this setup will allow NU to take in graduate students and have them stationed at VSU for some of their research work.
"They will enroll at NU and they will obtain their degrees from there but they will be doing the majority of their research work here in VSU using the laboratory facilities that will be refurbished under ISTAS. Their classes will be done online but part of their graduate education also include one or two semesters of coursework in Nagoya," Dr. Tulin explained.
The VSU President also revealed that he is already identifying one or two young faculty members who will be given the opportunity to study in Nagoya under ISTAS.
"Yes, we are already searching for one or two of our faculty members who will be the pioneering scholars of Nagoya University under our ISTAS project. I'm really excited about this because this will entail international exposure for our budding faculty members and researchers, and the bonus is that they get to conduct their research projects here in our campus," he added.
VSU faculty members and researchers will also have complete access to the six laboratory facilities that will be refurbished by NU.
An online planning meeting was held three weeks ago regarding the ISTAS project together with Dr. Akira Yamauchi, Deputy Director of NU-ASCI, along with Dr. Editha C. Cedicol, the Designated Professor of the NU-ASCI Philippines.
Aside from the Philippines, the five other countries included in NU's ASCI program are Cambodia, Vietnam, Mongolia, Uzbekistan, and Laos.