Jeju National University ties with VSU on using drones to characterize root crops
Details

Written by Ulderico B. Alviola

Published: 20 March 2023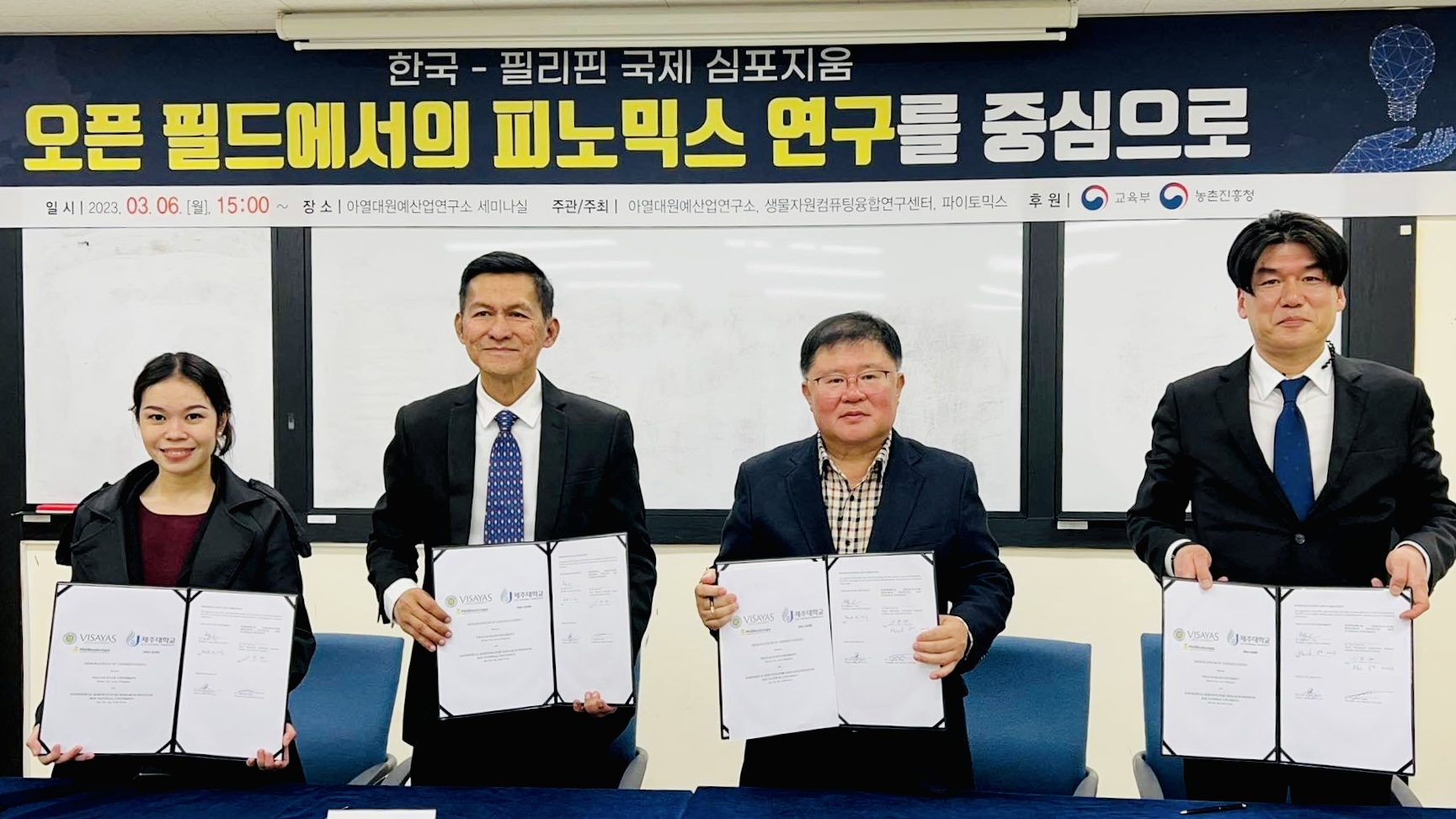 Jeju National University's Subtropical Horticulture Research Institute (JNU-SHRI) signed a Memorandum of Understanding (MOU) with the Visayas State University's Philippine Root Crop Research and Training Center (VSU-PhilRootcrops) to engage in field characterization of root crops using drone technology.
Under the VSU Internationalization Program, this project entitled "High-Throughput Field Phenotyping of Major Root Crops Using Unmanned Aerial Vehicle (HTFP-UAV)" will be vital in the fast-tracking of breeding and propagation activities of PhilRootcrops while also effectively monitoring and assessing health and nutrition status of large scale production areas of sweet potato, cassava, and other root crops that are currently managed by the university.
Phenotyping is the process of determining, analyzing, or predicting all or part of an organism's observable characteristics like its physical form or structure (called morphology), and its developmental processes including its biological and physiological characteristics.
The MOU that will facilitate the conduct of this joint research project was signed on March 6, 2023, by no less than the VSU President and concurrent PhilRootcrops Director Dr. Edgardo E. Tulin together with JNU-SHRI Director Dr. Hyo Yeon Lee with collaborating researcher Dr. Professor Yong Suk Chung and Project Leader Ms. Mae Ann A. Bravo.
Joining the VSU delegation to South Korea to witness this important signing ceremony were Graduate School Dean Dr. Anabella B. Tulin, Director for Innovation Prof. Allan B. Loreto, and PhilRootcrops Science Research Assistant Ms. Mary Ann A. Munda.
Aside from the MOU signing, this trip also included other activities like a symposium on phenomics research in different crops both in the field and inside the laboratory, which included ocular inspection and benchmarking of JNU's world-class research facilities.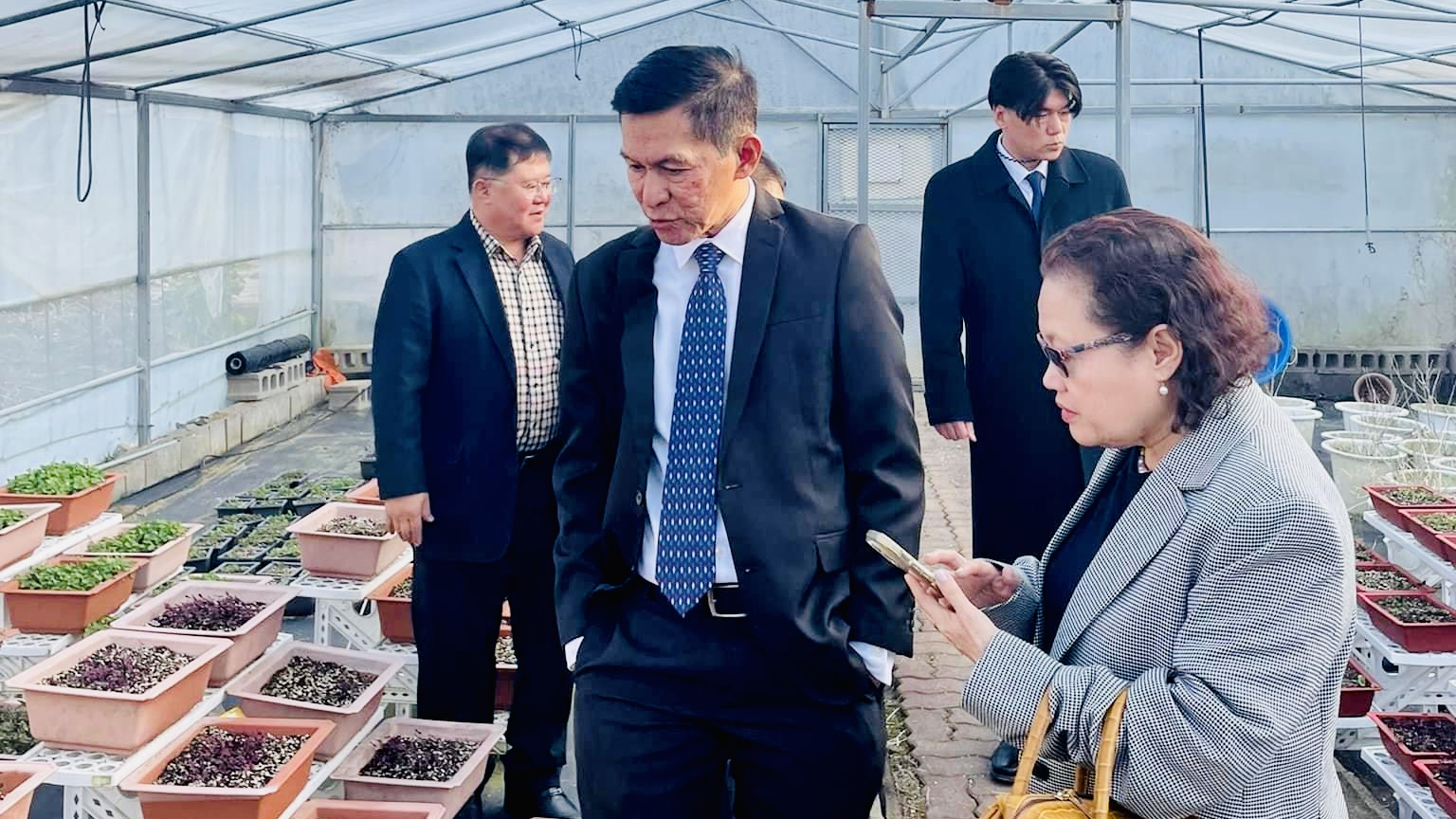 The VSU delegation toured the SHRI's modern greenhouses including a dedicated facility for growing different clover varieties.
Among the facilities visited were SHRI's modern greenhouses that are currently being managed and directly supervised by Director Lee specifically for JNU's clover research project.
Clovers are generally short-lived herbs and feature alternate compound leaves, usually with three-toothed leaflets. It is highly palatable to livestock and is also high in protein, phosphorus, and calcium, thus providing valuable nourishment in either the green or the dry stage.
Aside from being mainly used for animal feed, clovers are also valuable in soil improvement, nourishment, and conservation as it is found to add nitrogen to the soil which will eventually increase the availability of other nutrients for the following crops that will be planted in the area.
Director Lee also presented to the VSU team SHRI's other laboratories that contain modified crops exposed to Cobalt-60 radiation for various uses in agriculture. This particular technique is found to be a potent strategy in controlling some pests and can also be used to prevent sprouting or rotting, delay ripening, and reduce the risk of foodborne illnesses in agricultural commodities.
Another facility visited by the VSU delegation was Prof. Chung's laboratory which is equipped with a 3D printing instrument.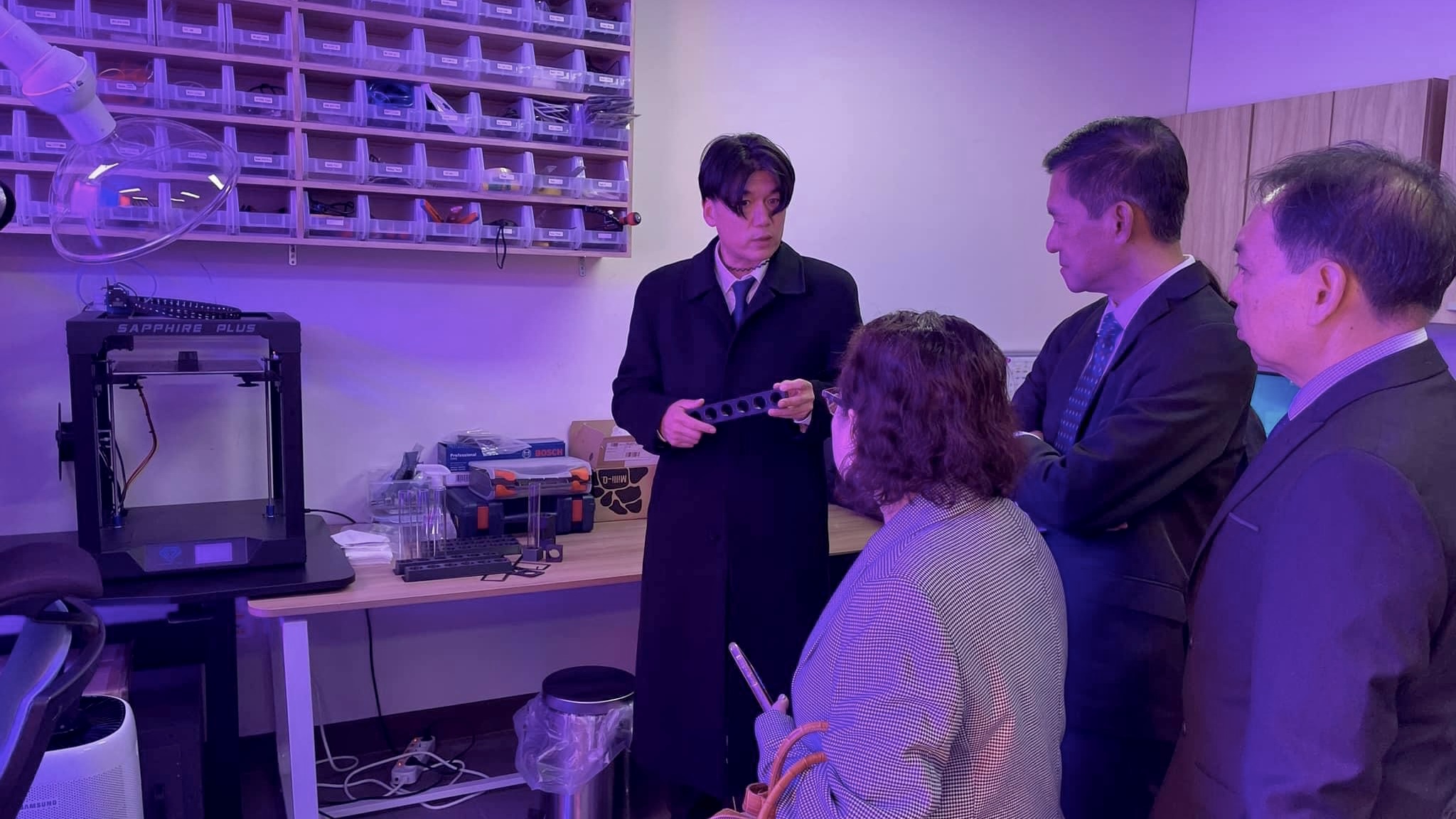 Prof. Chung explains to VSU researchers the many potential applications of 3D printing to the fabrication of objects used for modern agricultural tools and machines.
3D printing technology has several useful applications in the agriculture industry as it allows the development of customized tools and equipment, replace broken parts, and even tests the efficacy of farming systems. This technology offers many applications that can lead to saving time and money for researchers and farmers alike.
Prof. Chung also showcased to the VSU delegation a digital farm laboratory that houses world-class equipment for multi-spectral imaging that is useful for phenotyping research activities.
As part of the agreement with JNU, these are some of the tools and equipment that will soon be brought to VSU to effectively identify the observable traits of root crops that are planted in large-scale production areas that are presently managed by the university.
Academic and research exchanges were also an important part of the partnership between VSU and JNU. During their visit, the VSU delegation was also introduced to ongoing doctoral and postdoctoral students of JNU-SHRI who are potential research collaborators for the joint research project between the two cooperating universities.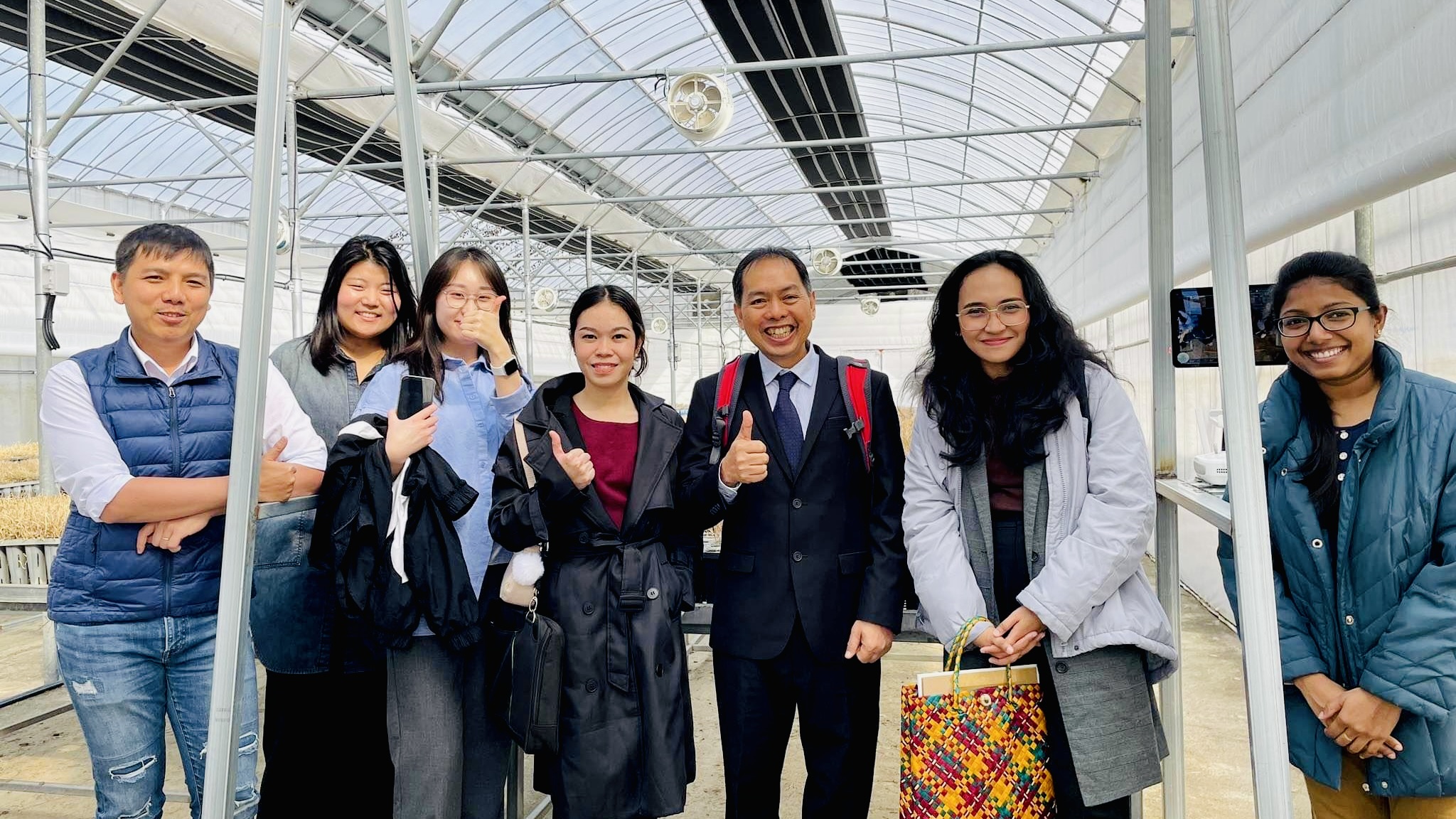 Prof. Chung's doctoral and postdoctoral students met with the VSU delegation to introduce them to the research project that will be conducted in the Philippines.
For two years under this joint research project between VSU and JNU, faculty, researchers, and students of both universities are expected to collaborate in terms of producing international publications and other scholarly materials that will hopefully contribute to greater research productivity in root crop research and development.
Prof. Chung and some of his students in JNU are expected to visit VSU very soon as part of this undertaking.