Japanese university works with VSU on device dev't for jackfruit and cassava
Details

Written by Ulderico B. Alviola

Published: 28 March 2023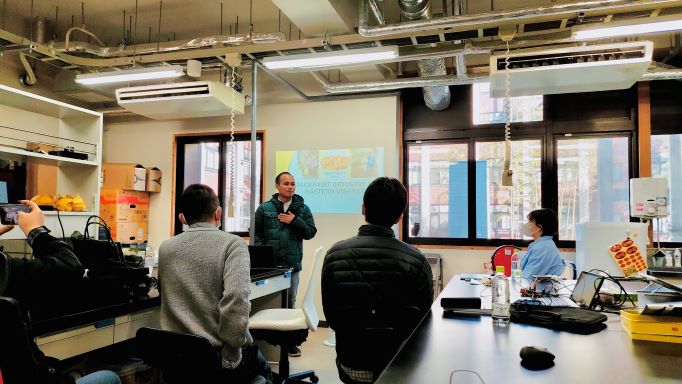 Tottori University, one of Japan's national universities, will be working with the Visayas State University on two research projects that hope to create devices that will be useful for jackfruit and cassava growers.
As part of this engagement, three faculty members from the College of Engineering and Technology (CET) visited Japan from March 1 to 9, 2023 to conduct joint data analysis and present lecture seminars among cooperating Filipino and Japanese researchers.
VSU Vice President for Administration and Finance Dr. Daniel Leslie S. Tan led the VSU delegation to Japan together with Engr. Eldon P. De Padua and Mr. Michael Anthony Jay B. Regis.
The first project includes the development of a portable and non-contact jackfruit quality and maturity detector, in which Dr. Lorina A. Galvez and Engr. Julious B. Cerna of the VSU Department of Food Science and Technology (DFST) are also serving as co-study leaders.
For this particular project, Engr. De Padua presented his preliminary findings on the use of Shortwave Near Infrared (SWNIR) technology and computer vision techniques for 2D images while Mr. Regis presented his initial results on the application of machine learning techniques for 3D images.
Associate Professor Dr. Eiji Morimoto who is the counterpart Japanese researcher from Tottori University suggested some techniques and methods that make sense of the data derived from SWNIR technology to best determine the most optimized combination in developing a detection model for jackfruit's quality.
Additionally, the Japanese researcher also recommended greater collaboration in solving the problem of digital segmentation that will better isolate the 3D image of the jackfruit using a portable LiDAR camera that uses the pulse from a laser to create a 3D representation of a surveyed object with a high level of accuracy.
If the development of the jackfruit quality and maturity detector succeeds, this device will surely help in automating an important manual farm practice in jackfruit production that can make agriculture more profitable while also reducing the ecological footprint of farming at the same time.
The second project, on the other hand, involves the development of an automatic drying system for cassava grates using a real-time moisture content sensor where Vice President Tan showcased the initial findings of their joint research.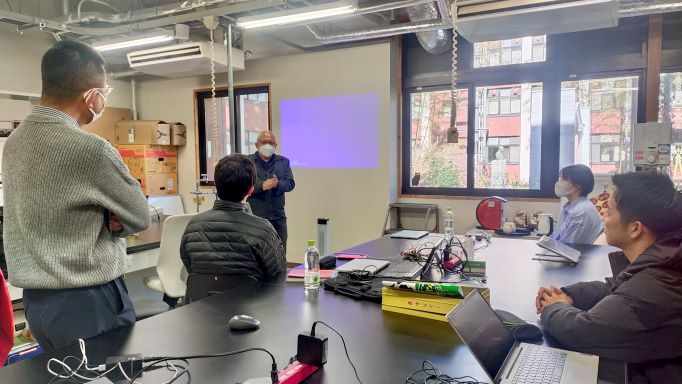 After his presentation, the Japanese research team proposed the setting up of a standard moisture content detecting system for the pneumatic flash dryer of cassava grates. They also suggested the employment of a low-cost Near Infrared (NIR) technology instead of using the current capacitive type sensor.
The collaborating researchers from Japan also considered sending one of their graduate or undergraduate students from Dr. Morimoto's laboratory to VSU for them to identify a specific exchange student who will help solve complex problems as regards the implementation of this research project.
If this second project prospers in their current research undertaking, it will hopefully provide a more efficient drying system for cassava grates that will be beneficial in producing more innovative food products from various root crop commodities.
The VSU delegation to Japan also visited the pear orchard farm of Dr. Morimoto where he demonstrated how they are presently gathering field data using 3D point cloud information, which can be further processed into a system that will optimize the production systems of pears while remotely monitoring its growth pattern.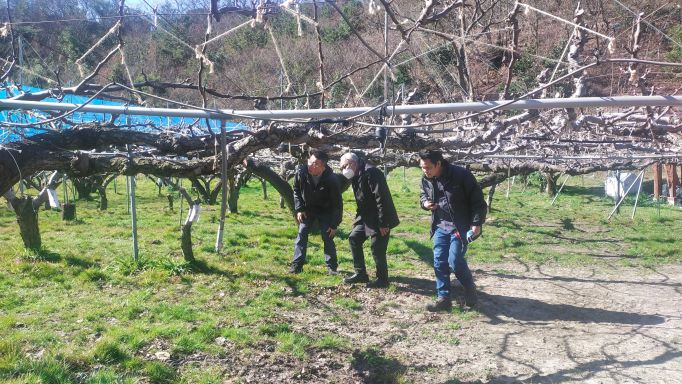 The VSU researchers hope that one day, the university will also employ this kind of advanced technology in automating some of the production systems for commonly grown crops in the Philippines.
Side trip to another university in Hokkaido
The three faculty members of CET also included in their nine-day Japan itinerary an important visit to the Obihiro University of Agriculture and Veterinary Medicine, one of Japan's specialized higher education institutions located on its second-largest and northernmost island of Hokkaido.
Going to Obihiro from Tottori is a 24-hour train ride from the south to the north of the Japanese archipelago.
On this trip, the VSU delegation met with Professor Emeritus Dr. Tadatoshi Satow, a prominent agricultural engineer and scientist in Japan specializing in the development of technologies for precision agriculture applications like the autonomous four-wheel tractor and automated boom sprayer, among others.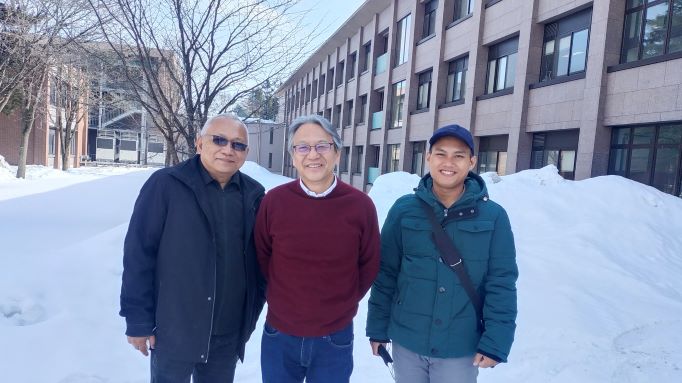 They also tackled the initial plans to establish a linkage between Obihiro University of Agriculture and Veterinary Medicine and the Visayas State University, especially in the area of agricultural and biosystems engineering.
A plan was also discussed to invite Professor Satow as a visiting professor of the university under the intensified internationalization program of VSU.
The renowned Japanese agricultural engineering professor toured the VSU delegation to his current and completed research projects including the testing and optimization of unmanned big tractors from Yanmar, which is a well-known agricultural machinery company in the Asia Pacific.
Professor Satow also showcased his other advanced machineries and state-of-the-art facilities like drones, #D printers, engravers, and other modern engineering equipment that are not yet available in the Philippines.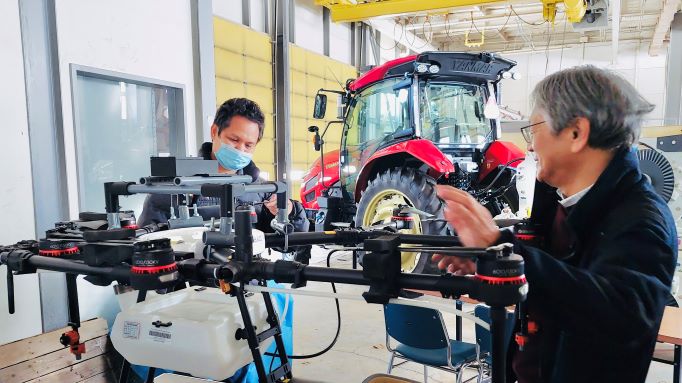 If the plan to bring Professor Satow to the Philippines becomes a reality, it will surely open many potential collaborations between VSU and his home university that will hopefully result in the development of farm machineries and equipment that will automate farm productions in major agricultural commodities that are being cultivated by VSU.
The VSU delegation to Japan is thankful to the present administration for signing an MOU with Tottori University and other renowned universities abroad that allowed them to collaborate with foreign scientists for future research engagements.

It can be recalled that it was almost a year ago that VSU officially sealed an agreement with Tottori University to engage in sectoral exchanges not only in the field of agriculture but also in other fields like veterinary medicine, engineering, education, nursing, and others.