VSU Isabel receives 28 million for facilities and equipment upgrade of engineering and IT courses
Details

Written by Neil Bryan B. Fulache

Published: 18 August 2021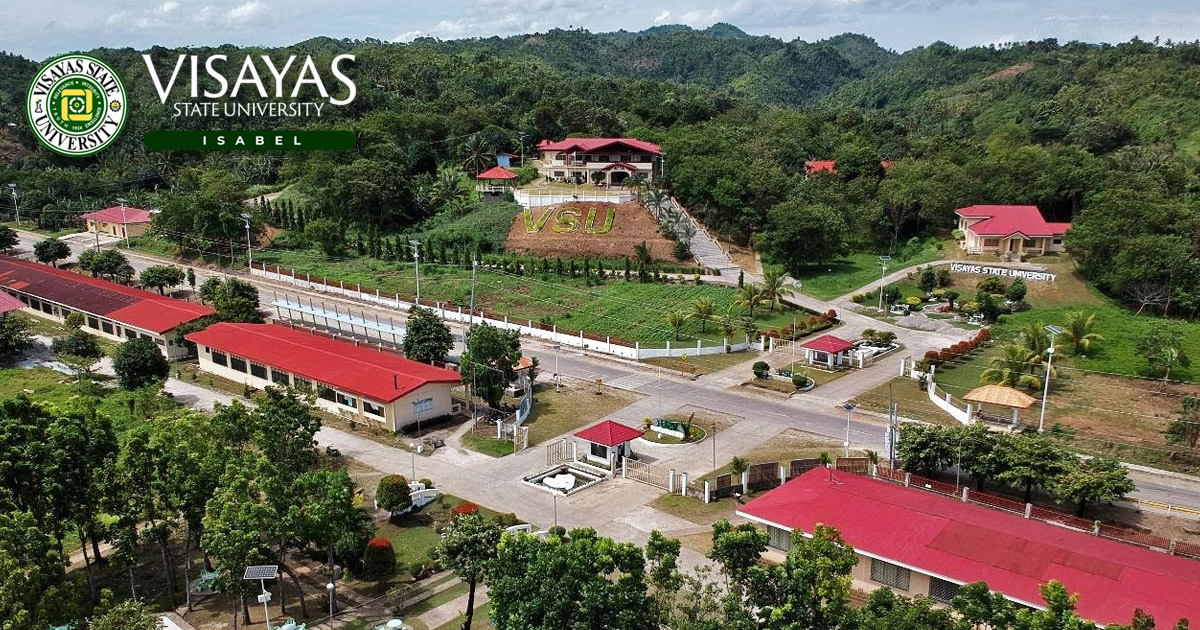 Aerial view of VSU Isabel showing the upper and lower campuses of this component college.
In a push to further develop the component colleges of the Visayas State University (VSU) system, a total of 28 million pesos was allocated to upgrade the facilities and equipment of the College of Engineering and Technology (CET) in VSU Isabel.
Three departments are expected to benefit from this project which include mechanical engineering, industrial engineering, and information technology.
The lion's share of this allocation went to the Department of Mechanical Engineering (DME) receiving 10 million pesos worth of modern laboratory equipment and machinery.
Part of DME's new acquisition includes a multi-pump test set and a mini steam power plant, both of which are compliant to industry standards set by the International Electrotechnical Commission (IEC).
All new equipment of DME was provided by Humil International Corporation, a Manila-based supplier that distributes top of the line equipment to major engineering schools like Mapua University and De La Salle University.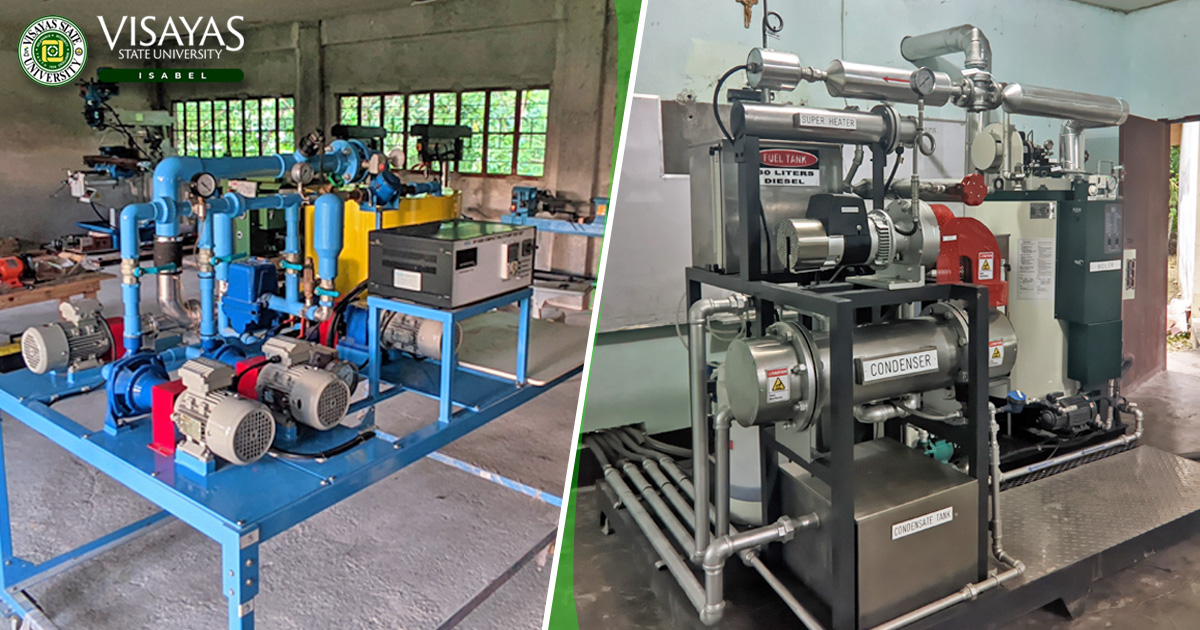 Multi-pump test set (left) and mini steam power plant (right) are some of the new equipment that can be used by mechanical engineering students in VSU Isabel.
Meanwhile, 8 million pesos went to the Department of Industrial Engineering (DIE) for purchase of needed information technology (IT) infrastructure including other technical scientific equipment like anthropometers, and some licensed software.
Around 6 million pesos was appropriated for the laboratory facilities of the Department of Information Technology (DIT) while roughly 4 million pesos went to the upgrading of chemistry laboratories which are essential facilities for both mechanical and industrial engineering courses.
While different budgets were funneled to the three departments, it is expected that all these new equipment and facilities shall serve as shared laboratories among the three departments of CET.
In an interview with Engr. Richard C. Aballe, CET Dean and the concurrent DME Head, he is hopeful
that the new facilities and equipment will further strengthen their board examination performance in the future.
"While our students cannot use our new facilities and equipment as of this time, we are using these tools in our online classes to demonstrate to them its functions and usability. I think having these tools will have a positive impact in delivering quality instruction that will result in better board exam performance especially in mechanical engineering," Engr. Aballe explained.
VSU Isabel registered an impressive 80% passing percentage in the last mechanical engineering licensure examination held in 2019. Since the opening of the mechanical engineering program in 2013, VSU Isabel consistently obtained a higher passing percentage than the national average.
Dr. Luzviminda A. Tajos, Chancellor of VSU Isabel, expressed her thanks to the VSU administration for their continued support to the future plans and programs of their component college.
"I'm personally thankful to VSU President Edgardro E. Tulin for all the support he continuously extends to VSU Isabel. We have seen tremendous progress in our humble campus under his leadership especially in terms of infrastructure and facilities development. With this, I'm hoping that we too can attract better students who will bring pride and honor for VSU Isabel in the future," the Chancellor said.
Plans are also underway to open a civil engineering course in VSU Isabel in the near future to complement the offering of the mechanical engineering program.