LNU taps VSU Media Team for PR and media prod workshop
Details

Written by Isabelle Mae J. Amora

Published: 04 February 2022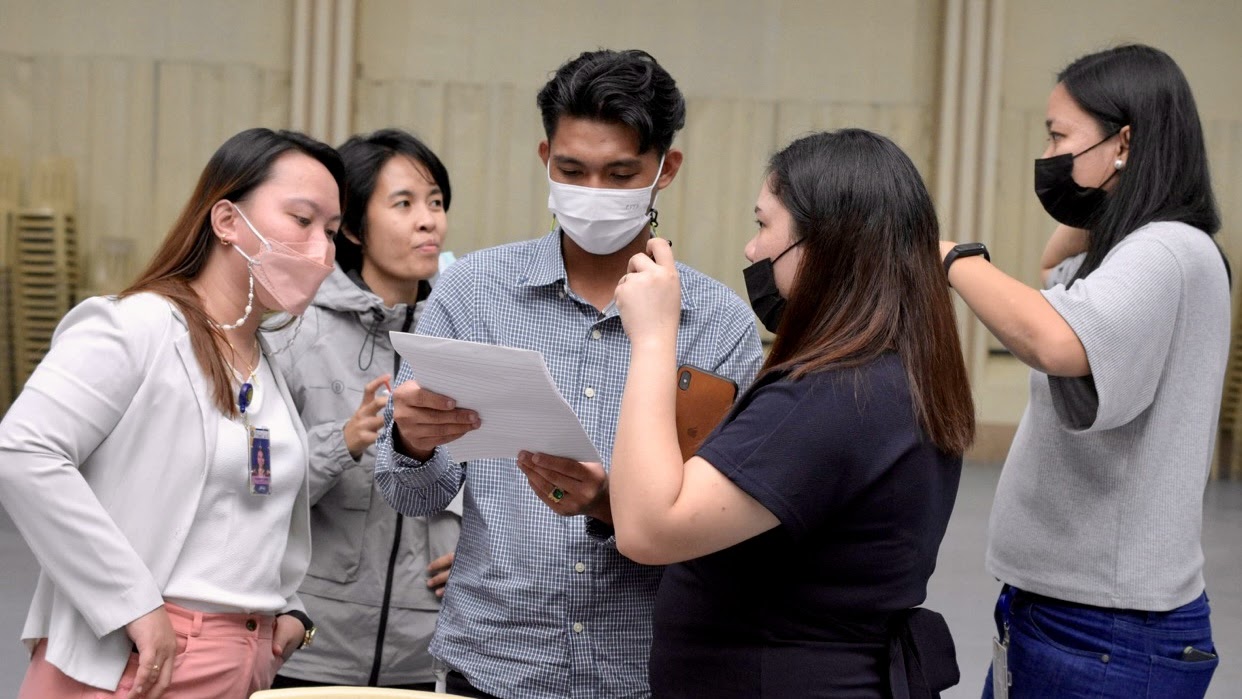 Training participants are actively discussing their story pitches to develop more news and feature content for the LNU website. Photo courtesy of the LNU-PAO.
In an effort to enhance and strengthen their presence in different digital platforms, the Leyte Normal University (LNU) partners with the Visayas State University for a capability training workshop on public relations and media production.
The University Integrated Media Center (UIMC) of VSU provided the resource persons for this event in partnership with the LNU Public Affairs Office (PAO). This extensive training workshop ran from January 5 to 7, 2021 at the LNU HRDC Hall.
More than 60 participants composed of faculty members, administrative staff and selected students participated in this three-day training workshop that mainly tackled the importance of public relations, corporate branding, and the basics of media production towards building a stronger institutional image for LNU.
The training also included news and feature writing workshops, and demo-lectures on photography, graphic design, video production and multimedia livestreaming.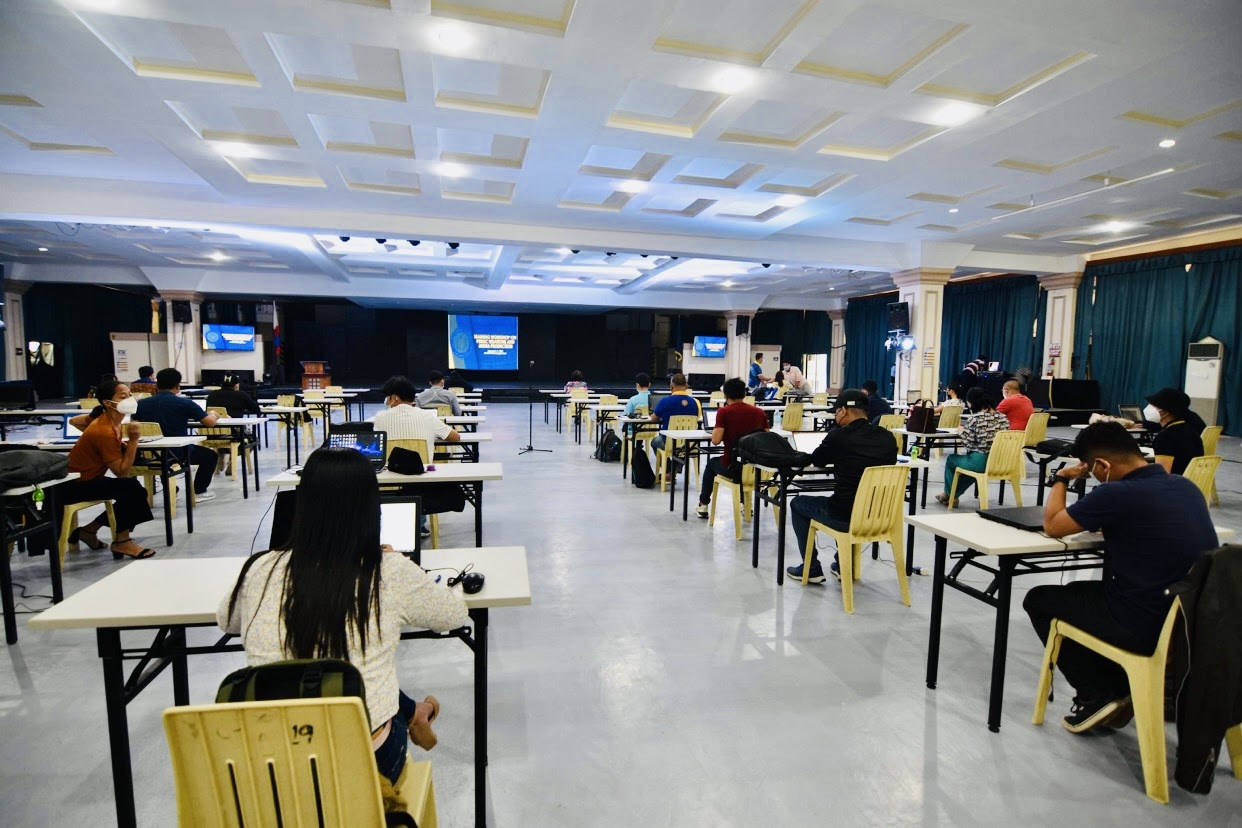 Participants were actively working on their outputs as requirements for completion of the three-day training workshop. Photo from LNU-PAO.
In his keynote message, Dr. Ulderico B. Alviola, the VSU UIMC Head, explained how public relations become vital in promoting a positive image for a university.
"It allows you to communicate your brand effectively to the public while also connecting with different stakeholders who can actually become your future partners. And because of social media and the Internet, it's now more cost-efficient to do PR and promote your organization," the UIMC Head said.
Dr. Alviola also emphasized that because of the push for internationalization of state universities and colleges (SUCs) in the Philippines, there is a need to invest in greater PR efforts that will showcase the strengths of an institution.
"Your website and your social media pages now serve as your show windows to the world. That's why these platforms should be maximized in a way that it brings out your unique community stories including the many best practices and significant accomplishments of your university," he added.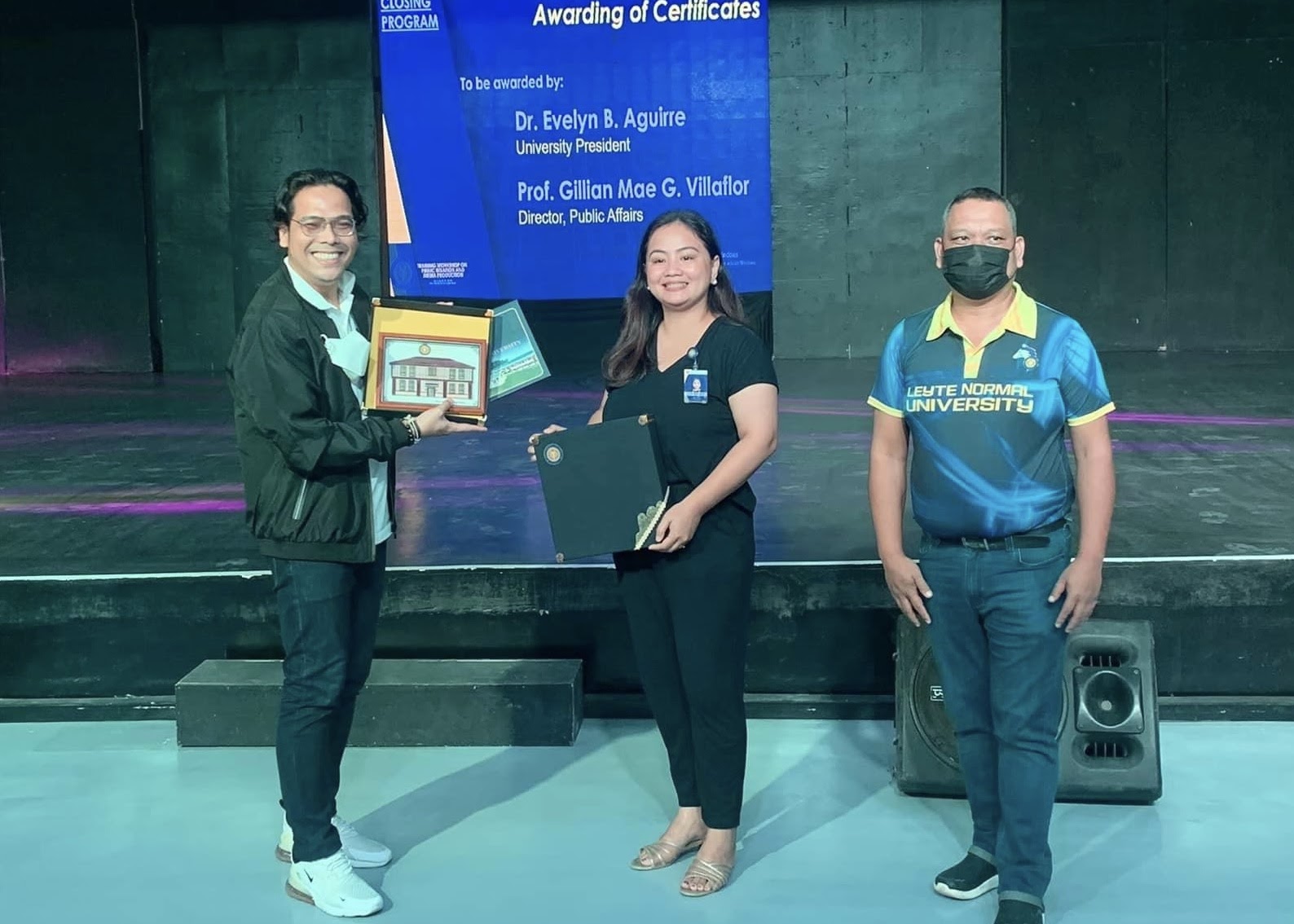 Dr. Alviola receives his certificate of recognition from LNU Public Affairs Director Prof. Gillian Mae G. Villaflor for serving as one of the resource persons of the training workshop. Photo from LNU-PAO.
Mr. Willan Keith Badidles, LNU faculty member and one of the workshop participants, shared his major takeaways from the training workshop.
"First, I've seen the importance of public relations in creating opportunities to lobby for more external funds while also boosting the morale of key stakeholders of LNU. Second, I've also realized the vital role of effective corporate branding in the development of an institution's overall image. And lastly, as somebody who has no background in journalism, this training opened my curiosity about writing human interest stories that will promote LNU," the participant revealed.
Prof. Gillian Mae G. Villaflor, the Director of the LNU Public Affairs Office, saw the training workshop as a benchmarking activity that will hopefully strengthen their university's public relations and media management efforts as a strategy in building a stronger institutional image for LNU.
"My vision for our Public Affairs Office is to make it one of the productive units of LNU that will be instrumental in improving our university's global visibility and institutional ranking. We aspire to be part of the world university rankings and we can only achieve this by communicating effectively to our public and the many stakeholders that we serve here in LNU," Prof. Villafor said.
The participants paused for a photo op with the resource persons before the training workshop was concluded. Photo from LNU-PAO.
Dr. Evelyn B. Aguirre, the President of Leyte Normal University expressed her thanks to the VSU Media Team for accepting the invitation to partner with LNU on this event.
"I'm grateful to VSU, especially to Dr. Edgardo E. Tulin for sending in a pool of talented resource persons who will help us in crafting exciting directions for public relations and media production activities of LNU. I know that our faculty, staff and students here in LNU are equally capable of producing stories and multimedia materials that will promote our dear university. We are excited about the many professionalized outputs that they will develop because of this training workshop," the LNU President said.
Dr. Aguirre is an alumna of VSU's Department of Development Communication (DDC) and one of the four Viscans who are currently serving as President of an SUC here in Eastern Visayas.
Aside from Dr. Alviola, the pool of VSU resource persons included Mr. Jed Asaph D. Cortes who discussed corporate branding and campus media management, Mr. Norman O. Villas who tackled internet connectivity requirements and basic multimedia streaming techniques, Mr. Kim Kenneth P. Roca on photography, graphic design, and organizing online events, and lastly Ms. Isabelle Mae J. Amora who trained the participants on news and feature writing.