"Built to Endure": Future-proofing systems highlighted in VSU Story
Details

Written by Jed Asaph D. Cortes

Published: 25 May 2022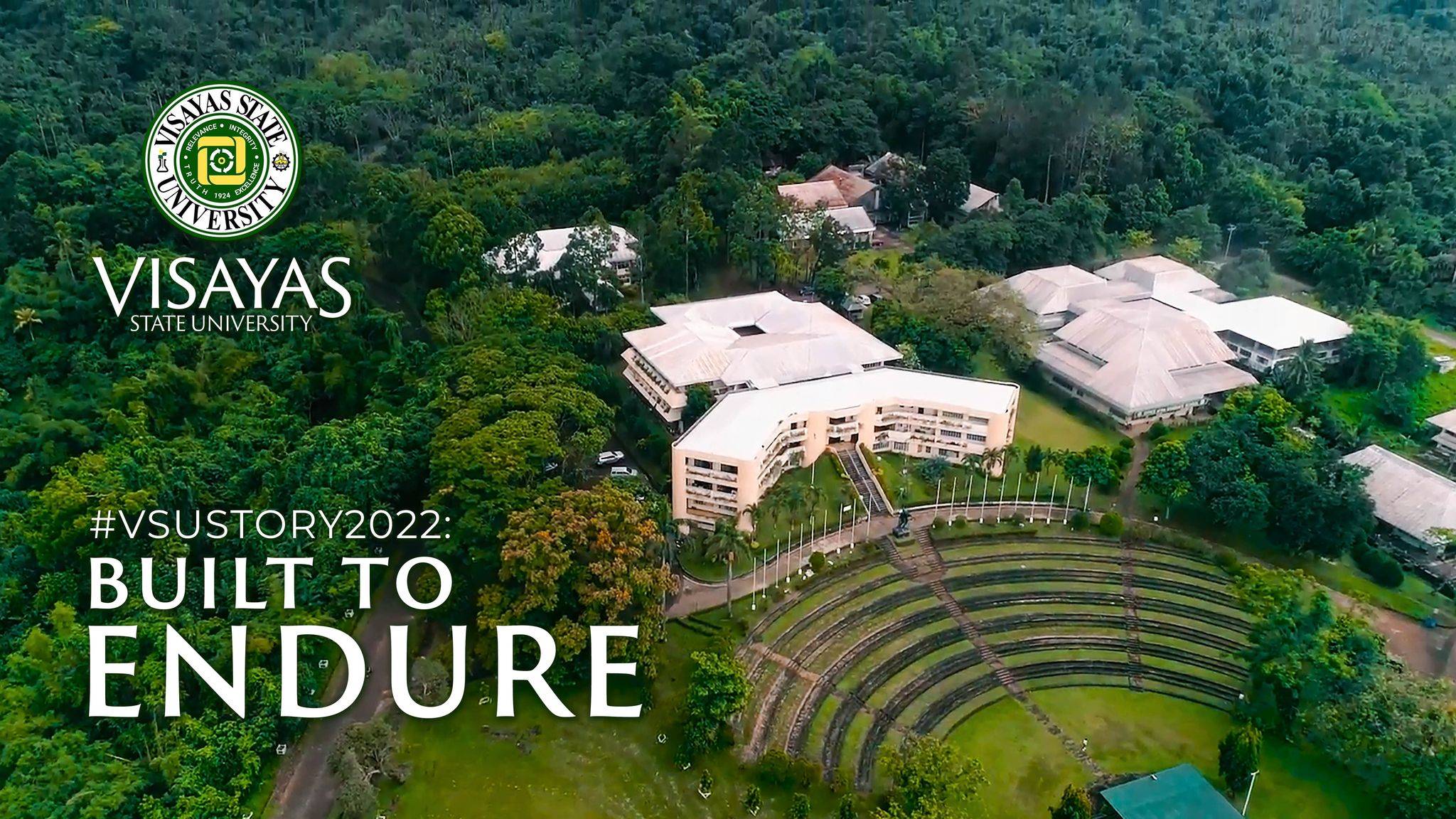 Visayas State University launched its newest VSU Story during the start of the AACCUP Institutional Accreditation, highlighting the importance of systems in place that brought it through the pandemic.
Entitled "Built to Endure", the 9-minute AVP focused on systems, mostly unseen, that have helped the university hurdle through challenges like the COVID-19 pandemic.
In the video, President Edgardo E. Tulin mentioned the VSU's responsive implementation of flexible learning, the ISO 9001-certified Quality Management System, the University Strategic Plan and Internationalization Plan, strong connectivity, IT infrastructure, and the development of the management information system (MIS) platforms as evidences of the university's futureproofing efforts.
"You know, challenges are only for a time. When big tests like these come, weaker institutions fail because they don't have systems in place. They say, if you fail to plan, you plan to fail," President Tulin said in the VSU Story.
"So it's a good thing that at VSU, not only do we have a culture and tradition of excellence, but we also have a plan and we have systems to execute our plan," he added.
All these are the "...result of the university's commitment to academic and administrative excellence, with deliberate and conscientious effort to make its systems effective and efficient," the narration goes. "Challenges like the COVID-19 pandemic only chiseled VSU to draw out its true form… For an institution to endure, it has to be built to endure."
Aside from the ongoing AACCUP Institutional Accreditation, the 2022 edition of the VSU Story was also premiered yesterday (May 24) during the opening program of the International Course Program (ICP) South Workshop, a capacity building activity sponsored by the Department of Statistics (DStat) in partnership with the University of Hasselt in Belgium.
You can watch VSU Story 2022 in the link below:
This video documentary is produced by the University Integrated Media Center (UIMC), the media and public affairs arm of VSU. Among the people involved in the production of this AVP are as follows: