Premium Google Accounts to be available soon for VSU students
Details

Written by Joseph Kenneth M. Labastida

Published: 08 June 2022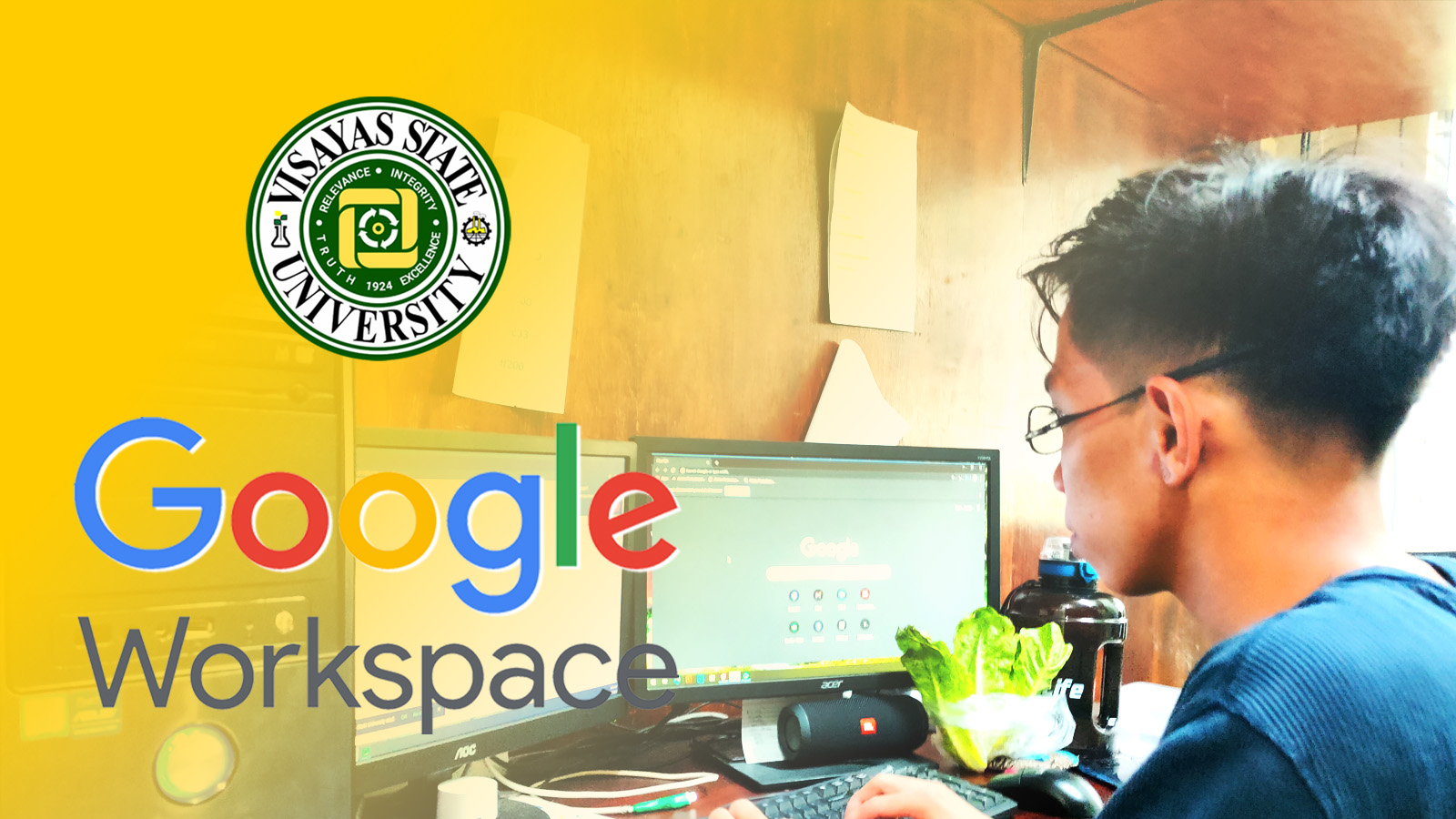 VSU students will be given premium Google accounts starting next school year.
Effective AY 2022-2023, all students in the VSU main campus will be given an institutional account under the vsu.edu.ph domain.
VSU has just upgraded its Google Workspace for Education account from the free Fundamentals to the premium Education Plus, spending about 1.5 M pesos for 2,500 licenses for staff and 10,000 licenses for students for a year.
"We are excited to roll out these licenses to students. We have been receiving requests for VSU accounts as early as 2015. So starting this August, we will give it to all students in the main campus, then soon in the component colleges," said Mr. Jed Asaph Cortes, who heads the VSU Web Team.
"The licenses are here now, so we are rolling it out to the faculty first so that they can now use Google Meet with upgraded features like recording and breakout rooms," he added.
With a vsu.edu.ph account, students will have access to premium Google apps such as upgraded Drive storage, Meet with more features, among many others.
According to the VSU Web Team, the account will be available to the student until they graduate. After that, an alumni account will be given to graduate if they choose to.
"We believe that maximizing technologies is important in education. That's why we fund upgrades and subscriptions like this for VSU," President Edgardo E. Tulin said. "For a world-class university, we should be able to provide institutional accounts to our staff and students. An official account is a prized asset in the professional world, not (at) Gmail or even Yahoo."
VSU has used the vsu.edu.ph domain for its institutional accounts as early as 2010. But it was around 2015 when all faculty and staff were given their own official emails. The account is connected to other platforms like Zoom, Workplace, and even VSU's own E-Learning Environment, Cumulus, and its Management Information Systems (MIS).
VSU President Edgardo E. Tulin hopes that this new service will allow faculty members and students to take advantage of the many tools available in Google Workspace for a better learning experience for all Viscans.
"We are already starting to roll out the licenses for faculty beginning this month and we hope to expand this for our students by September during the opening of our classes for the next school year. There's so much functionalities that our faculty and students can enjoy with a premium Google Workspace account that's why we prioritized allocating money for this purpose. Whether we are permitted to pursue full face-to-face classes by next semester, I believe that flexible learning has created a space in higher education even after the pandemic. That's why we need to have licensed tools for everyone because we've also seen how these can be valuable for21st century learning," Dr. Tulin said.
If fully implemented, VSU will be the first school in Eastern Visayas to roll out premium accounts for Google Workspace not just to faculty members but also for students.