ISRDS leads activities to mark Martial Law's 50th year anniversary
Details

Written by Ulderico B. Alviola

Published: 21 September 2022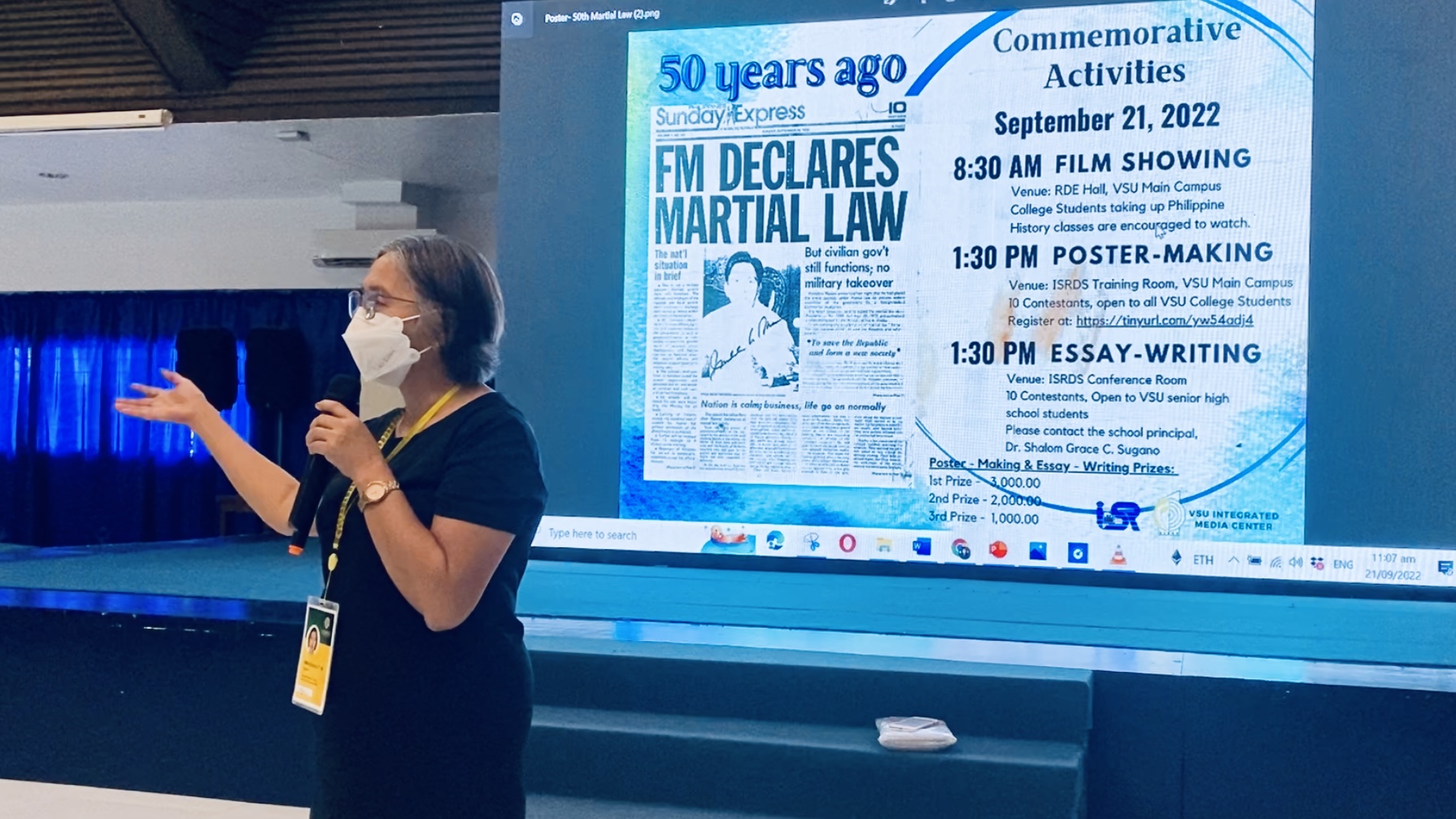 On the 50th year of the declaration of Martial Law in the Philippines, roughly 500 students gathered at the RDE Hall to attend a film screening of Dekada '70, an award-winning Filipino historical drama that followed the story of a middle-income family under the 20-year rule of former President Ferdinand E. Marcos.
Directed by Chito S. Roño and based on the 1983 novel of the same name by Lualhati Bautista, Dekada '70 portrayed the struggles of parents raising five children amidst the tense political background in the country during that time.
The film screening is part of the full-day commemoration activities at the university to remember the victims of Martial Law and is mainly spearheaded by the Institute of Strategic Research and Development Studies (ISRDS)—VSU's research and extension arm to address rural poverty including challenges to human capital development and local governance.
Students taking social science courses were invited to participate in the activity together with their professors and instructors at the Department of Liberal Arts and Behavioral Sciences (DLABS).
Aside from the film showing, ISRDS also lined up other activities for the day including poster making contest open for VSU college students and a simultaneous essay writing competition open for VSU senior high school students.
The goal of the activity is to let students understand the importance of history by highlighting the painful lessons under military rule as experienced by those who sacrificed because of the declaration of Martial Law.
Based on the documentation of Amnesty International, Task Force Detainees of the Philippines, and similar human rights monitoring entities, historians believe that the Marcos dictatorship was marked by 3,257 known extrajudicial killings, 35,000 documented tortures, 77 'disappeared', and 70,000 incarcerations.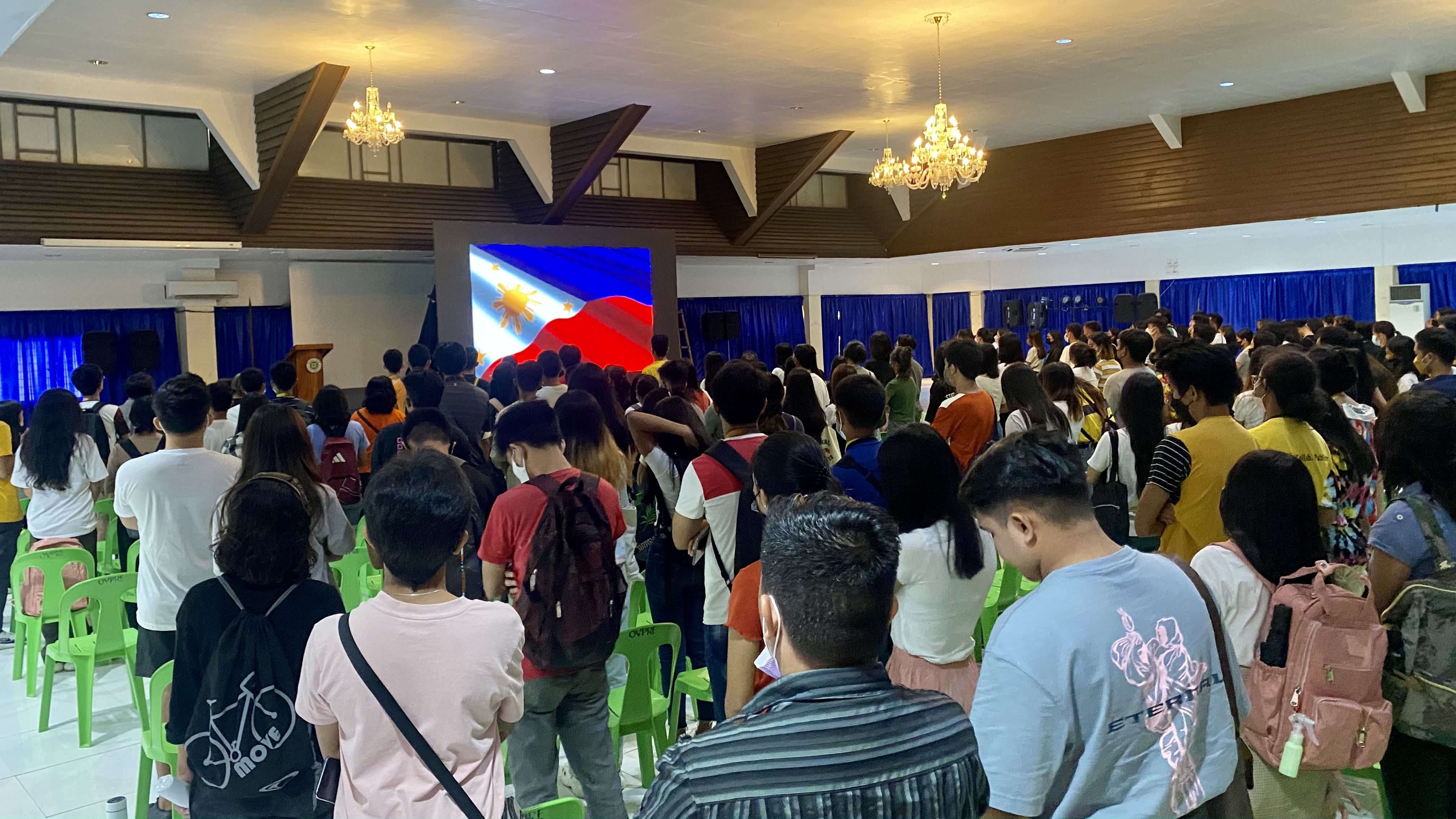 Dr. Lilian B. Nunez, ISRDS Director, explained that the commemoration of Martial Law at VSU is meant to examine the past and how it has shaped our global, national, and even local realities.
"We do this mainly as an academic exercise so that our students, despite being bombarded with disinformation in social media, can still make sense of the many narratives connected to the Martial Law," Dr. Nuñez emphasized.
The university and its academic units regularly hold conversations about topics that are relevant to society and current events, like Martial Law, in the spirit of academic freedom.
During the Martial Law years, VSU experienced significant growth under the administration of Dr. Fernando A. Bernardo, the first president of the then Visayas State College of Agriculture (ViSCA), with funding from the World Bank to develop the campus.
"We want them to see that this phase in our history is not just about warring political families but more about the struggles of many people who experienced it first-hand," Dr. Nuñez continued.