VSU's old library is now the new home of math, physics, and statistics departments
Details

Written by Erica J. Gines

Published: 18 September 2023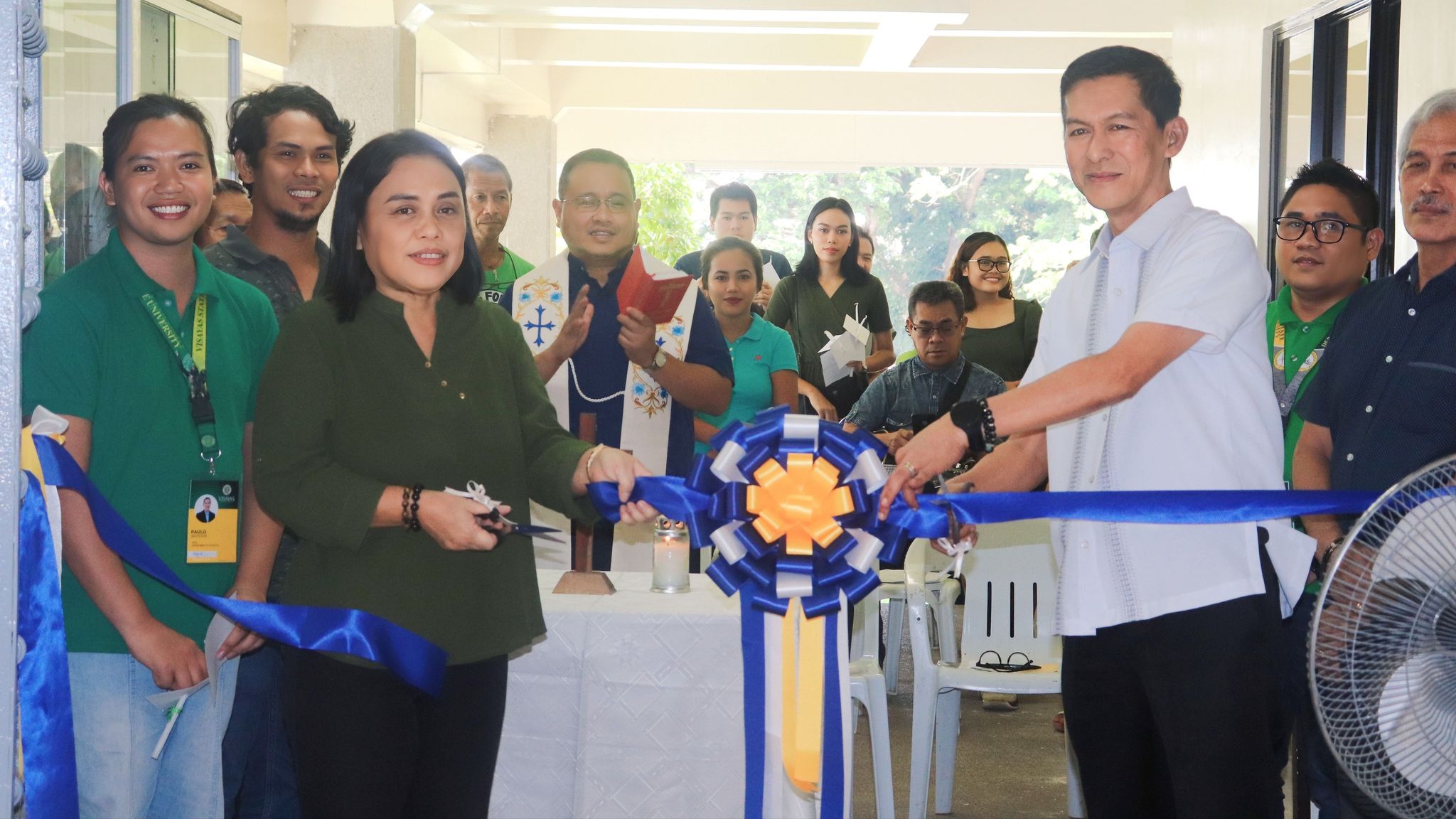 Three departments are now occupying the fully-renovated old library building of Visayas State University which is situated just above the Graduate School.
On January 6, 2020, the building was turned over to the then Department of Mathematics and Physics (DMP). Now, with the addition of the statistics department, the old library building was officially inaugurated to house these three departments.
The departments of mathematics, physics, and statistics were previously situated in the engineering building, but they have now consolidated into a single location.
The ceremonial blessing that happened last September 6, 2023, served as an official opening of the three departments that were relocated to their new permanent home. This iconic structure is expected to inspire academic excellence while preserving one of the most cherished buildings of the university.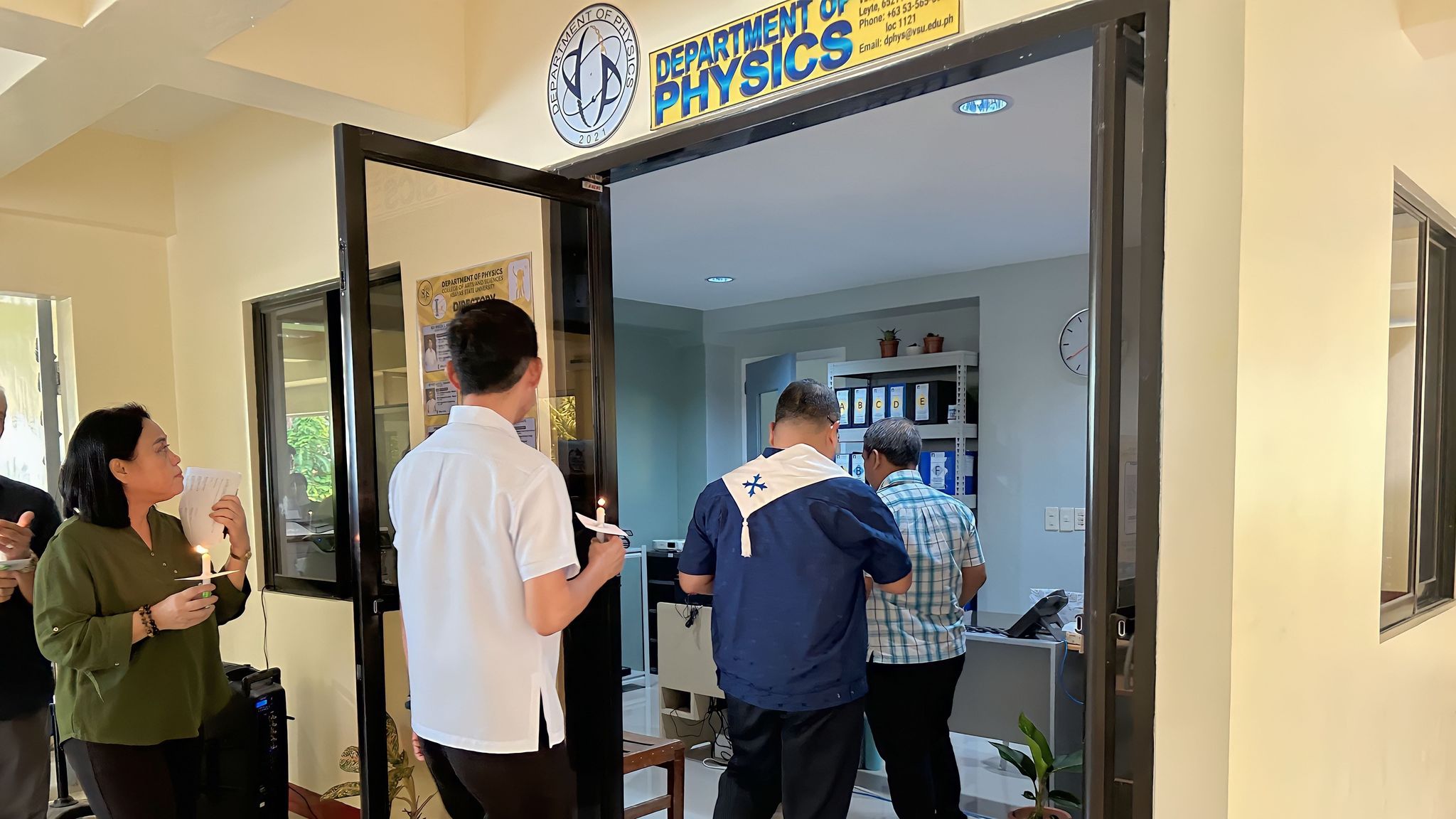 The relocation of the departments will serve as a strategic move to provide students and faculty with a revitalized and conducive learning environment. The new space of the three departments offers 14 newly added rooms including the three separate offices for mathematics, physics, and statistics.
VSU President Edgardo E. Tulin mentioned the importance of this transition for the academic community and the wider public.
"The completion of this structure will hopefully add more classrooms for our university, especially now that we need to build more classrooms to match our growing needs because of the steadily increasing number of students we've been admitting for the past years. This is also important in decongesting the engineering complex so that they can have their own space for the evolving needs of their very own college," Dr. Tulin said.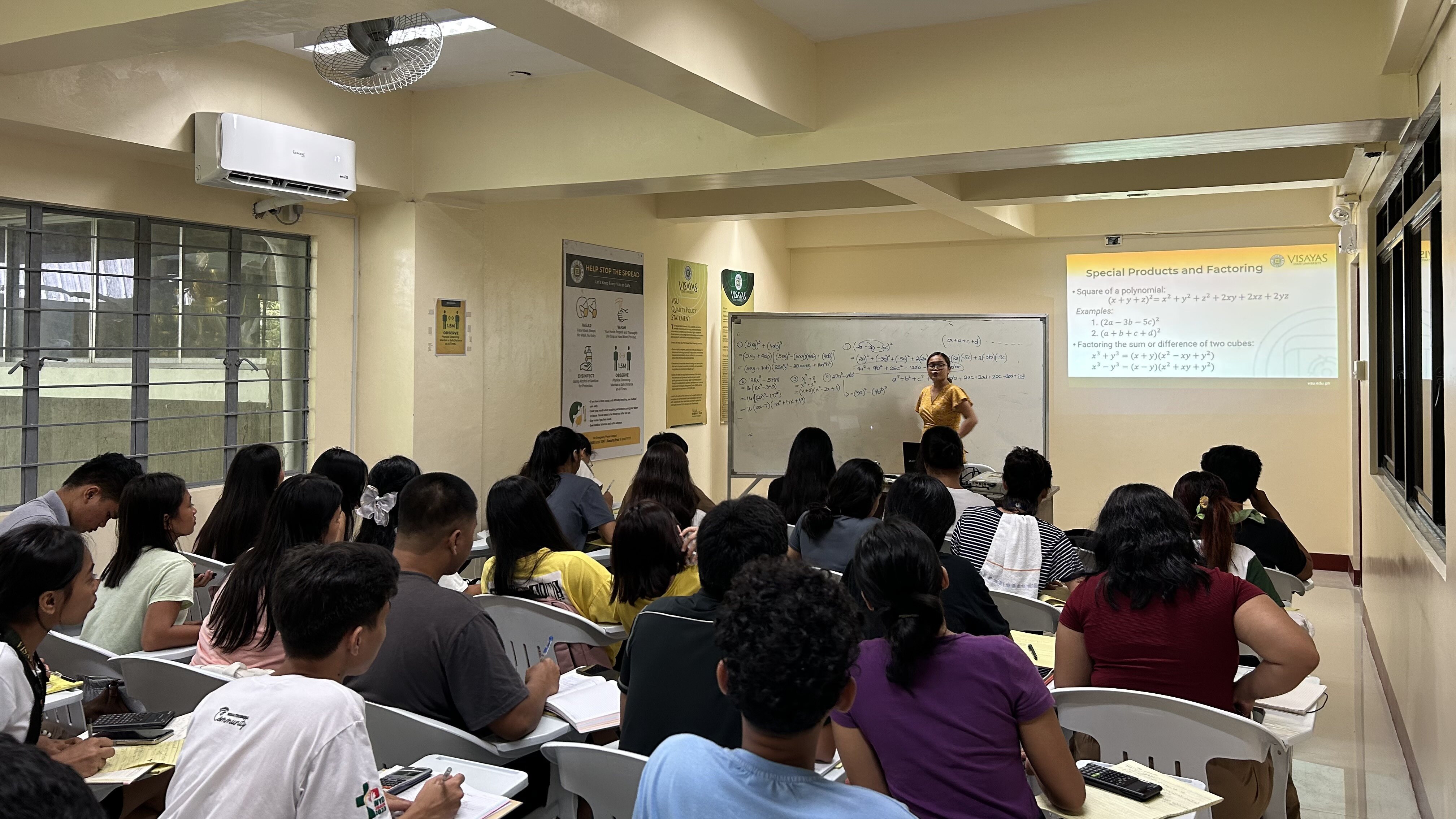 The Vice President for Academic Affairs Dr. Beatriz S. Belonias, was also present at the inauguration. During her speech, she highlighted the importance of utilizing and properly maintaining the new rooms, especially the laboratories housed in the building.
"Part of the commitment that everybody should make is to maintain these classrooms and laboratories to make it last and allow more students to utilize these new facilities in the many years to come. While we are constrained by the need to build more classrooms that will be equally shared by all academic departments, this is really a welcome development for all because we now have dedicated facilities for service courses in math and physics that can be used by all our freshmen," Dr. Belonias shared.
Dr. Belonias also mentioned that the newly acquired space of the three departments will create a vibrant and supportive learning environment for professors and students.